Movie review: 'Moonlight'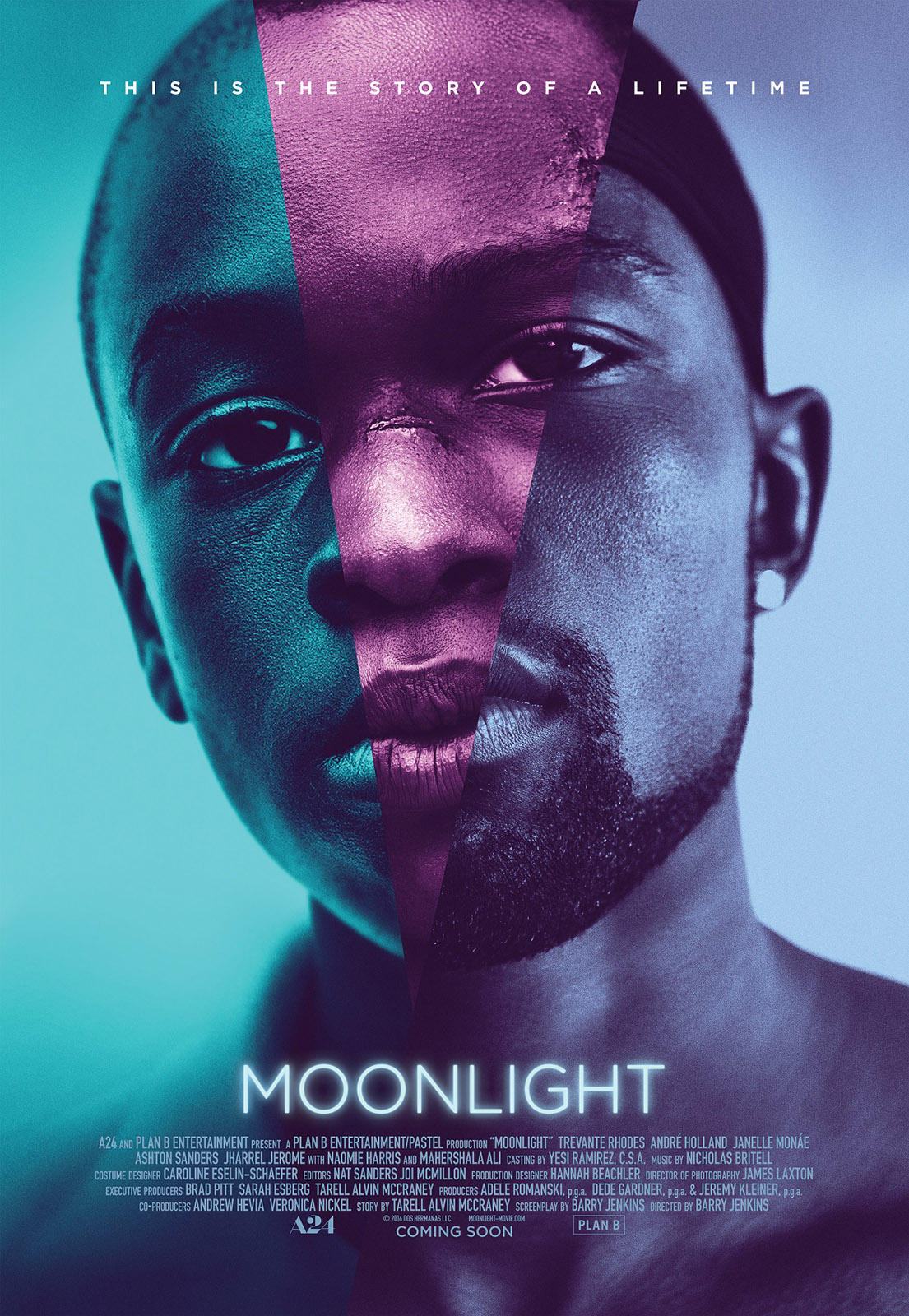 New movie "Moonlight" is loosely based on the play "In Moonlight Black Boys Turn Blue" by Tarrell McCraney. The film is divided into three chapters based on the three stages in the main character's identity development. (Creative Commons photo by Shadowandact via Wikimedia Commons)
"Moonlight" Directed by Barry Jenkins A24 Oct. 21
Director Barry Jenkins has achieved something so rarely seen on the silver screen: an honest, heartbreaking portrayal of a gay black man devoid of stereotypes or oversentimentality.
His film "Moonlight" shines a powerful, unflinching beam on its central character, employing a piercing gaze to reveal an exquisitely elemental story of identity, race and homosexuality.
The film highlights the importance of preteen years in the formation of one's personal and sexual identity through its segmented narrative structure.
"Moonlight" is loosely based on the play "In Moonlight Black Boys Turn Blue" by Tarrell McCraney and is divided into three chapters: "Little," "Chiron" and "Black." The three names refer to the main character at the three stages in which he forms his identity.
"Little" sees Chiron (Alex Hibbert) as a small boy growing up in a rough Miami neighborhood with a neglectful mother who is addicted to drugs. He is bullied by his classmates, and before he can even grasp the notion of homosexuality, he is labelled as a "faggot."
Often films portray people from the LGBTQ community as one-dimensional stereotypes, reduced to caricatures by having them act in an overly camp or effeminate manner, but "Moonlight" is different.
It explores how a person's sexuality is something extremely complex that each individual discovers slowly, and often painfully in their own time. Though he is still searching for his own sexuality, Chiron's peers have branded him as gay because of his diminutive stature and his unwillingness to participate in their playground games.
The film's scenes of marginalization critique real-life assumptions made about members of the LGBTQ community which other movies often reinforce.
Chiron is rescued from his bullies by Juan (Mahershala Ali), a local drug dealer, and his girlfriend Teresa (Janelle Monáe). The pair take Chiron into their home and act as his role models and shape his moral compass.
One scene, in which Chiron asks them what the word "faggot" means, prompts a solemn, knowing silence from the couple which heartbreakingly lays bare the prejudice and hate people in the LGBTQ community endure.
The film seamlessly articulates Juan's formative influence on Chiron when he brings him to the beach, teaches him how to swim and floats him gently in his arms on the water's surface. As the haunting classical score ebbs and flows in the background, Chiron's eyes are opened to the fact that identity is as fluid as the water around him and that he must fight to ignore those who try to define his sexuality.
In chapter two, the now teenaged Chiron (Ashton Sanders) returns to the beach to bask in the moonlight in solitude, but one night he is joined by his friend Kevin (André Holland). The two of them sit and chat about the wind that often comes off the sea and onto the streets, before making love under a dream-like moonlight.
The scene is a textured masterpiece woven with pure, elemental threads of the sea water, the fire from the joint they share, the sea air that ruffles their hair and the earth that Chiron grips in his fingers at the moment of climax. Kevin gently strokes Chiron's scalp with one hand, capturing the stunning beauty and freedom of Chiron's first sexual encounter.
Finally in chapter three, Chiron (Trevante Rhodes) has moved away to Georgia with his mother, now in a rehab center, and has become a reflection of Juan, the paternal figure who helped shape his identity. When he receives a call from his old friend, Kevin, Chiron decides to drive back to Florida and visit him. The film ends with Kevin gently stroking Chiron's scalp in the same way as before, a deeply affecting symbol of their love for each other and of Chiron finally being in control of his identity.
Through "Moonlight," Jenkins pulls at the heart of the human condition by placing a mirror in front of the audience to help them understand themselves and others. The piercing yet objective gaze under which Jenkins frames all the characters blazes a trail for portrayals of racial diversity and sexual orientation for all to follow.
"Moonlight" both breaks viewers' hearts and makes them love. It invites the audience members to look at the characters, at themselves and at those around them and makes them wonder how anyone can be deprived of owning their identity, of basking in the pale moonlight as Chiron and Kevin do.
Thorne was the prime director. He was previously the assistant A&E editor for the Theater | Film | Television beat.
Thorne was the prime director. He was previously the assistant A&E editor for the Theater | Film | Television beat.