Alumna talks human side of 'Halloween of Horror' episode of 'The Simpsons'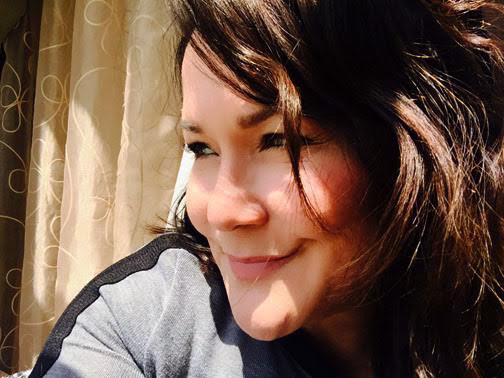 Alumna Carolyn Omine wrote the 2015 episode "The Simpsons: Halloween of Horror," which was Emmy-nominated in 2016 for Outstanding Animated Program. (Courtesy of Carolyn Omine)
Forty-three UCLA staff members and alumni were involved in projects nominated for the 2016 Emmy awards in 16 different categories. Over the course of four weeks, the A&E staff will feature some of these UCLA affiliated nominees and their projects.
Zombies surrounded Lisa from all sides. There was no escape. Lisa screamed at the top of her lungs, but Homer was too far to hear her screams.
Lisa's screams introduced the 2015 episode "The Simpsons: Halloween of Horror," written by four-time Emmy winner, 2016 Emmy nominee and UCLA alumna Carolyn Omine. Omine drew on her own scream-worthy memories as well as her nurturing parental instincts when crafting the narrative surrounding Lisa's childhood trauma and her father's dedication to her happiness.
[Read more: Alumna earns Emmy nomination for casting 'Roots']
The show has done many "Treehouse of Horror" episodes before, which consist of three short non-canonical, inconsequential stories that are homages to or parodies of other horror stories, set in a fictional place outside the world of "The Simpsons." "Halloween of Horror" marks the first time the Simpsons celebrate Halloween in their world, as a family and as themselves, not as characters from the stories they're doing parodies of.
"We were really ambitious about incorporating all the aspects of Halloween in one episode," Omine said. "I wanted it to be really scary."
In cartoons, no one is seriously worried about the characters because they don't die, Omine said.
"Even if they die, they come back in the next episode," Omine said.
To make this episode terrifying, Omine took inspiration from the horror movies and theme parks that still scare her.
When Omine was 4, she went to a high school carnival where a Frankenstein impersonator scared her. The masked monsters felt so real that she couldn't sleep at night, she said. Lisa goes through similar experiences in this Halloween episode.
"Lisa is the lead in 'Halloween of Horror,' and Lisa-centric episodes tend to have a strong emotional core," Omine said.
[Throwback: Betting big on 'The Simpsons']
Omine had first-hand experience dealing with children's fears at Harvest Festival at Pierce College in 2007, when actors dressed as monsters in a haunted corn maze closed in on Omine and her family when her son was only 2. Her son was so scared that he buried his face in her shoulder. Her 9-year-old niece clutched her knees, but the monster actors would not break character or lead them to the exit.
The experience, along with similar theme park experiences of her team members, translated into developing Lisa's initial trauma at the Krustyland Halloween Horror Night. The haunting theme park episode made Lisa afraid of everything related to Halloween, from themed school parties to Halloween decorations.
Omine incorporated her own parenting experiences comforting her son through Homer's concern for his daughter's well-being. Sometimes she needs to lull her son to sleep or give him an extra night light after he accidentally watches a horror movie preview.
Similarly, in an effort to comfort Lisa, Homer ended up sacrificing his own passion for Halloween decorations to create a safe space for her on her least favorite holiday.
"I wanted him to have a moment of really good parenting," Omine said. "Homer skipped Halloween and protected Lisa. It's really sweet and makes us love him even more."
Matt Selman, the producer of "Halloween of Horror," worked with Omine for 18 years and enjoyed teaming up with her again to create this episode. He said he particularly liked the care taking father-daughter relationship between Homer and Lisa.
"I'm proud of how genuinely emotional it is, how it's about facing your fears and the difference between being scared of what you know isn't real and what you know is real," Selman said.
"Halloween of Horror" is a sophisticated and emotionally demanding episode due to its focus on a father trying to protect his daughter from home invaders, said Mike Anderson, the director of the episode and the supervising director of the show for the last 10 years.
As parents, Anderson and Omine both related to Homer's protective instincts over Lisa. Anderson's daughter had a doll named Amy that was her security blanket, so Omine talked to Anderson about having something similar that played into "Halloween of Horror" in the form of Tailie, Lisa's favorite stuffed toy.
Anderson, who graduated from UCLA in 1990 with a master's degree in animation, said he was lucky to get to direct this episode because he got to work intimately with Omine.
"She anchors her creativity to not only what the story requires, but she is also always concerned about what kind of emotions are going on with Lisa," Anderson said. "That's the extra layer that makes it more than a cartoon."