Q&A: Member of Swedish pop trio Miike Snow discusses performing, latest album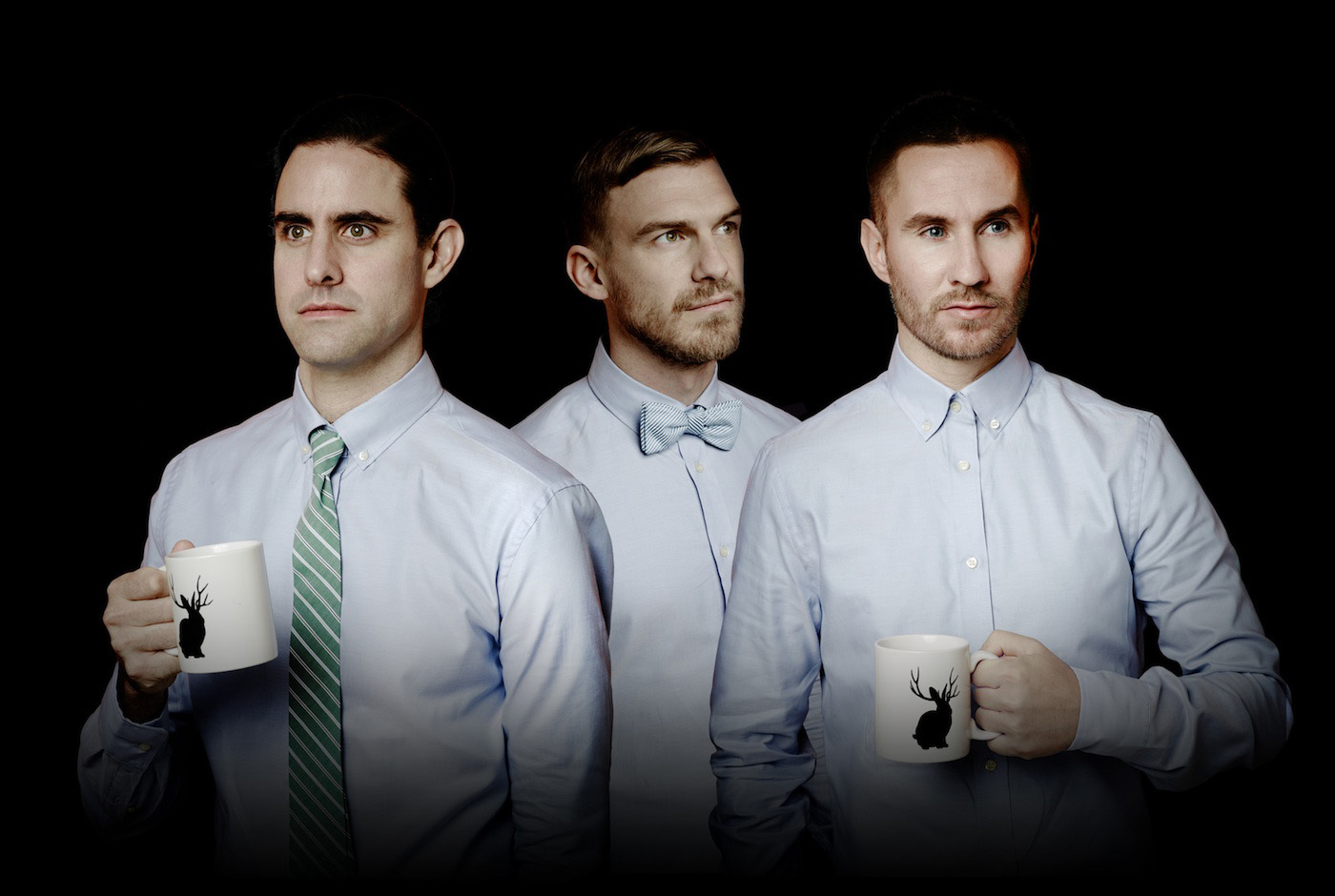 Indie pop trio Miike Snow will perform at the Shrine Auditorum on Thursday. The group, which formed in 2007, includes Christian Karlsson, Pontus Winnberg and Andrew Wyatt. (Courtesy of Downtown Records)
"iii" Album Tour Miike Snow Shrine Expo Hall Thursday 7 p.m. Prices Vary
Members of Miike Snow created their newest album by sending files back and forth online between their residences in Bangkok, Stockholm, New York and Los Angeles.
Miike Snow will now be traveling internationally, performing tracks from the completed album "iii." Swedish producers Christian Karlsson and Pontus Winnberg and singer-songwriter Andrew Wyatt comprise the indie pop trio and will perform at the Shrine Auditorium on Thursday.
Winnberg and Karlsson also form the production and songwriting team Bloodshy & Avant and has written and produced for artists like Britney Spears, Katy Perry and Madonna. They specialize in the music mixing and production for Miike Snow.
The Daily Bruin's Kayla Hausmann spoke with Winnberg about the group's musical evolution, its new album and the differences between the music scene in Sweden and the United States.
[Related: Q&A: Matt and Kim vocalist on band's 'immature sound']
Daily Bruin: How would you describe Miike Snow's performance aesthetic and live stage presence?
Pontus Winberg: Since we have a very band-y approach and also an electronic approach, we try to showcase both those sides. In the production it's a bit of a challenge to make both live on the same stage, but I think we found a good way of doing it both in the shows and the structure of the stage. It went from being a four-piece quite traditional look to something closer to a craft work aesthetic.
DB: How has your performance style evolved since you first began touring?
PW: (Our performances) were more like a semi-controlled chaos in the beginning and now … we've the tools we got along the way (and) we could use them to craft something that is more based on conscious decisions.
DB: Your second album, "Happy to You," was released in 2012. Why was now the right time to come out with your third album "iii"?
PW: We didn't really take off (time between the albums). There were so many other things that happened, so it all slowed down significantly. Now was the time that we felt like we had something new, we had a new album. It took a little longer – I got my second kid, we've all been moving around. … It's been a little bit more tricky to put it together this time.
DB: How has your sound evolved and changed since your last album?
PW: Mainly it is a little bit lighter and happier and not as heavy as the last one. I think it's neither a good nor bad thing. I think that's just how it turned out.
DB: How would you say the music scene here in the United States differs from that in Sweden?
PW: There's a massive difference touring in Europe and in America, and personally I prefer touring the U.S. much more than Europe. You have a system in the States where you have a tradition where in the middle of every town there is a theater or ballroom or something where you have like all kinds of activities, so there's continuity in touring … whereas in Europe, every show changes from day to day.
(Touring Europe) can be fun but also tiring, and I got my share of that when I was a kid, so for me I know all about that mess and I'd rather go somewhere else now.
DB: The three of you bring different skill sets and musical backgrounds to the table, with Karlsson's and your experience in production and Wyatt's background in songwriting and singing. Has it been difficult to compromise and incorporate your different tastes into a cohesive sound, or have you found your diverse backgrounds to provide variety?
PW: I think we are all really curious people in music in general. Personally I like to hear and see stuff that I haven't heard or seen before. So if someone is coming in with something I haven't seen before and I don't know how to do, that will definitely draw my attention. So I think it brings an energy rather than it being like a topic.
DB: What would you tell UCLA students to get hyped and excited about your show?
PW: We kind of push the electronic side and the live side, and I think (our sound is) more diverse and energetic than it's been before. It's my favorite incarnation of our live shows.