Second Take: Solange's album drop a product of new era of cross-media releases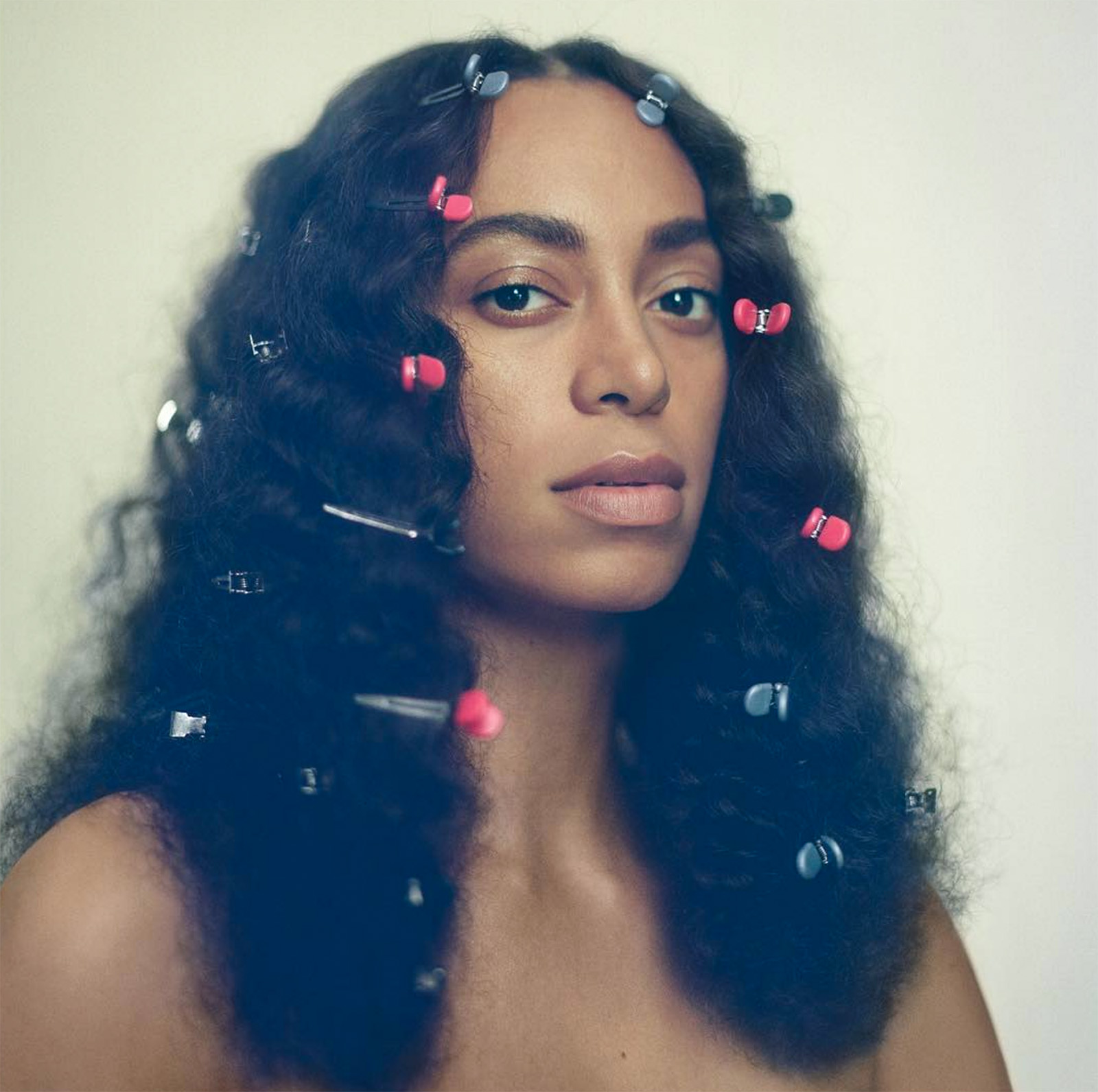 Solange Knowles released her new album "A Seat at the Table" on Friday, following the trend of adding multimedia that goes beyond the music to market the artist's brand. (Courtesy of Solange Knowles)
Solange Knowles quietly dropped her latest album over the weekend, but her artwork did not go unnoticed.
The younger of the Knowles sisters won the internet by pairing her new album, "A Seat at the Table," with a digital art book of poetry and photos that celebrates black beauty and confronts the realities of contemporary black struggles.
[Related: Beyoncé's '7/11,' 'Ring Off' signal thematic shifts]
The low-key release of Solange's album is a surprise in the era of extravagant, hyped-up releases. But it follows the newest tradition of carefully designed music marketing campaigns popularized by Beyoncé, Drake, Frank Ocean and Kanye West. Solange's first-come, first-served invitation for the audience to purchase a limited edition hardcover book of album lyrics, poetry and photos adds to her appeal as a pop star and enhances the exclusiveness of her commercial product.
Older sister Beyoncé preceded Solange in accompanying her album with extra-musical elements. An hour-long video special was featured on HBO simultaneous to the release of "Lemonade" in April.
The visual narrative of "Lemonade" deepened the impact of the music by capturing Beyoncé's marital discord through an artful portrayal of the star's rage, strength, redemption and unabashed confidence that has made her popular the world over. Even though Drake's "Views" outsold "Lemonade" at the time of their close release, "Lemonade" is still priced higher on iTunes; Beyoncé's visual artwork acted as a flashy piece of collateral for consumption, with its commercial value adding to her public persona as the reigning queen of pop culture.
Listeners have become restless shoppers of content, spoiled for choice in the time of a consumerist digital revolution. They are demanding more than just musical content from their favorite artists since digital lifestyles have reduced their attention spans. Moreover, streaming services have slashed music sales and fans are becoming desensitized to PR efforts aimed at holding their attention, so a music artist must now create a brand to attach to their music. Marketing campaigns help celebrities sell themselves.
To so transform album releases into major pop culture events, celebrities have been simultaneously releasing merchandise alongside their music. When Kanye West rolled out "The Life of Pablo" in February, he paired his passions in music and fashion. West hosted a combined listening party and fashion show, unveiling both an album and a clothing line called Yeezy Season 3. At the sold-out Madison Square Garden, West also announced his video game project called "Only One," dedicated to his late mother – an artistic, non-musical endeavor sure to expand his popularity.
Drake hosted a global listening party for his fourth studio album, "Views," on Apple Music's free radio Beats 1, the night before the release of his album. The hype generated by the listening party was perhaps the reason that tracks from the album were streamed over 245 million times within the first week of release.
Frank Ocean's long-anticipated "Endless" finally showed up in August after a teaser of a live stream video that gave away very little about the content of his new album. In "Endless," the music inextricably links itself to an accompanying visual album – there's no way to legally listen to the album music without streaming the visuals on Apple Music too.
[Read more: Album Review: 'Blonde']
This is not to say that the quality of artists' work is suffering amid burgeoning non-musical content and focus on non-traditional release patterns. Music is still the basis of artists' appeal, but its commercial value is now being stretched and milked to calm demanding audiences, expand the fan base and adapt to the digital world.
Industry-crossing ventures of pop stars may also result in pieces of art that have a longer shelf life. They have the ability to penetrate disparate audience groups and hang around in more than one type of industry outlet, including music streaming services, fashion retail lines and bookshelves. Though they may seem like swanky gimmicks to old-school music fans, nontraditional release patterns are effective exercises in converting casual listeners to die-hard fans and driving merchandise sales sky high.
This is why Solange's "A Seat at the Table" succeeds despite its intimate release: A nontraditional album drop with added visuals and accompanying merchandise generates and capitalizes on hype. "A Seat at the Table" is not just music describing the black female experience – the added visuals and poetry position it as a cultural artifact in an election cycle marked for its racist rhetoric.
Cross-media ventures arise when pop stars employ marketing opportunities artistically. Artists thus revive their audiences and their artwork becomes pop culture phenomenon.