UCLA interior designer transforms into prop master for musical 'Oktoberfest'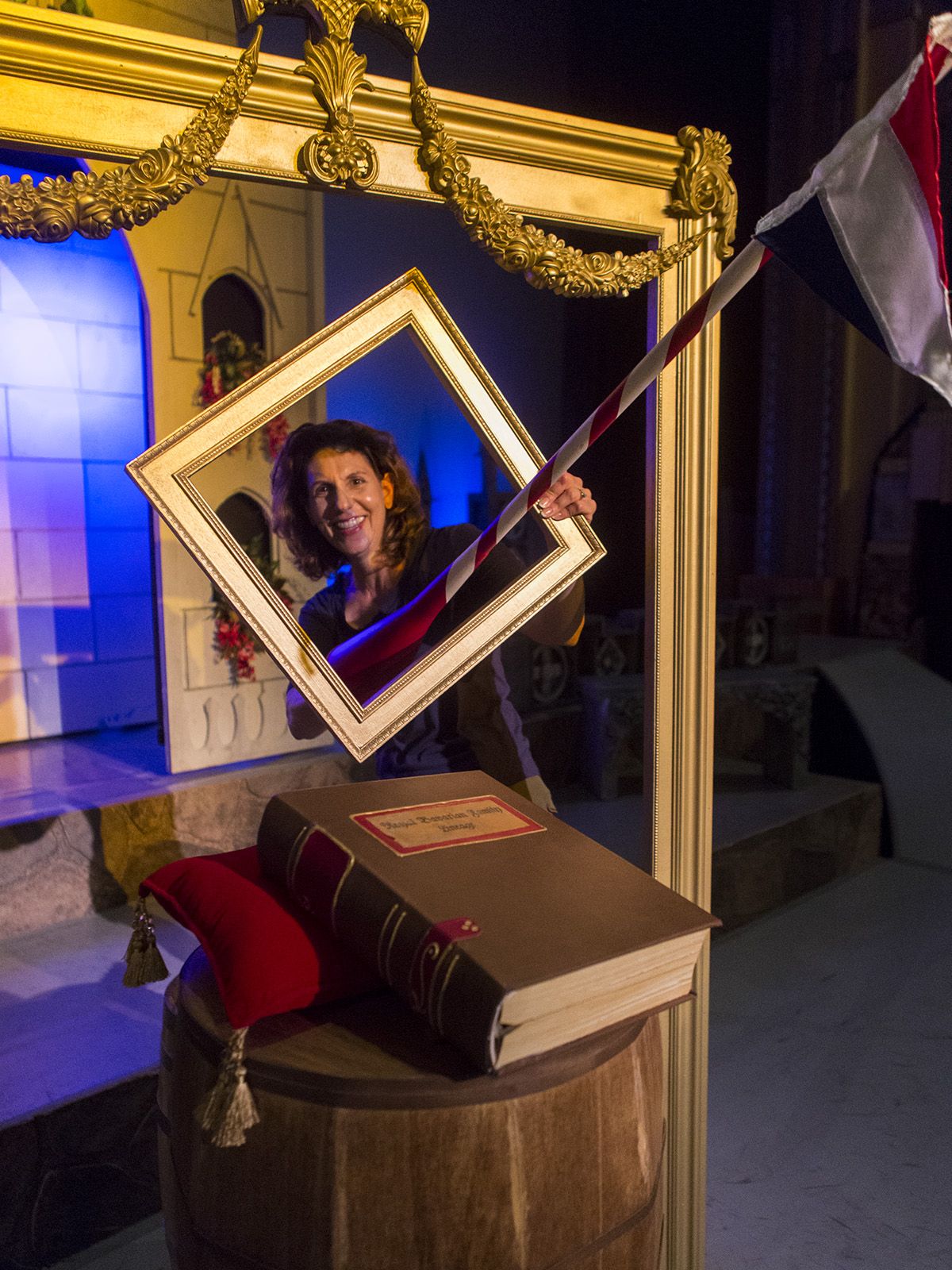 (Jintak Han/Assistant Photo Editor)
"Oktoberfest" Directed by Madeline Dahm Aug. 26-Nov. 27 $60-75 UCLA Students receive two tickets for the price of one.
Sept. 27, 2016 12:00 a.m.
Actors in bright Bavarian dress danced across the stage, lightly stepping on and off three durable, brown wooden barrels.

Jeanne Schniedewind inhaled sharply when the actors tossed two of her handcrafted kegs back and forth, thinking of the time and effort it would take to fix them if they broke. But the barrels, along with the other props she built as prop master for the musical "Oktoberfest," worked flawlessly for the show's preview night.
"Just seeing it all come together was like wow – I did that," Schniedewind said.
Schniedewind, UCLA's office design consultant and coordinator, worked for the musical "Oktoberfest," which opened at the Crest Theatre Aug. 26 and will close Nov. 27. Schniedewind was challenged to create sturdy props that looked real to the audience and the actors, she said.
[Related: UCLA alumna blends past and present with monochromatic set design]
Schniedewind said her work as the office design consultant for William Andrews Clark Memorial Library has helped with prop design because it also involves design-oriented problem solving.
While she has worked as an interior designer at UCLA since January 2015, Schniedewind first began focusing on prop design in 2007 to help with productions at her daughter's performing arts school, CHAMPS Charter High School, alongside "Oktoberfest" director Madeleine Dahm.
Dahm directed productions at the high school when Schniedewind's daughter was a student and reached out to Schniedewind for help with props in 2007 because of her background in interior design and upholstery. Schniedewind created different props for the high school productions, like a 20-foot androgynous face for a production of "Prometheus," Dahm said.
"(Schniedewind) has an incredible ability to create realistic and imaginative props," Dahm said.
Dahm said she asked Schniedewind to be prop master for "Oktoberfest" because she creates realistic and imaginative props. Dahm said props must be functional and lifelike, but also lightweight. Schniedewind designed a book that lights up when opened for "Oktoberfest."
Schniedewind said two actors playing the producer and emcee hold the book and turn through the pages together. The book, titled "Bavarian Family Lineage," tells the origin story of "Oktoberfest." Schniedewind said the producer is a descendant of the Bavarian family, and that the light is metaphoric of illuminating her own family history.
She said it was tricky to create durable, realistic pages and also turn a box into a book-shaped prop, she said.
Schniedewind made sturdy pages using muslin, a lightweight cotton fabric, with fabric stiffener. To produce the desired, illuminated effect, she installed a simple switch and battery pack into the middle of the book that shone a light into the actors' faces when the book was opened.
Designing props that are realistic not only to the audience but to the actor is crucial in setting the mood and keeping the actor in the reality of the moment, Dahm said.
"(Schniedewind) is very good at creating things that have a texture to them so they look real to an audience and they feel real to an actor," Dahm said.
Schniedewind built many of the "Oktoberfest" props in her garage, including the barrels, using items she already had around her home. While some of the barrels needed to be sturdy enough for actors to stand and dance on, others needed to be light enough to be thrown back and forth.
Wooden, pre-made barrels would have been too heavy, so Schniedewind created her own by encasing metal stools in plywood. Schniedewind used a hot-glue gun to secure one piece to the rest of the barrel and enlisted her husband's help, she said.
Her husband, William Schniedewind, helped her shop for the materials Schniedewind did not have in her garage.
"I'm just part of her team, so whenever there's something that needed an extra set of hands, I'm there," William Schniedewind said.
Schniedewind said she enjoys the problem solving and creative aspects of her job and appreciated the challenge of creating complex "Oktoberfest" props like the book or barrels.
"They were all fun – I don't consider the difficulty a problem," Schniedewind said. "I love the challenge."