Movie review: 'Queen of Katwe'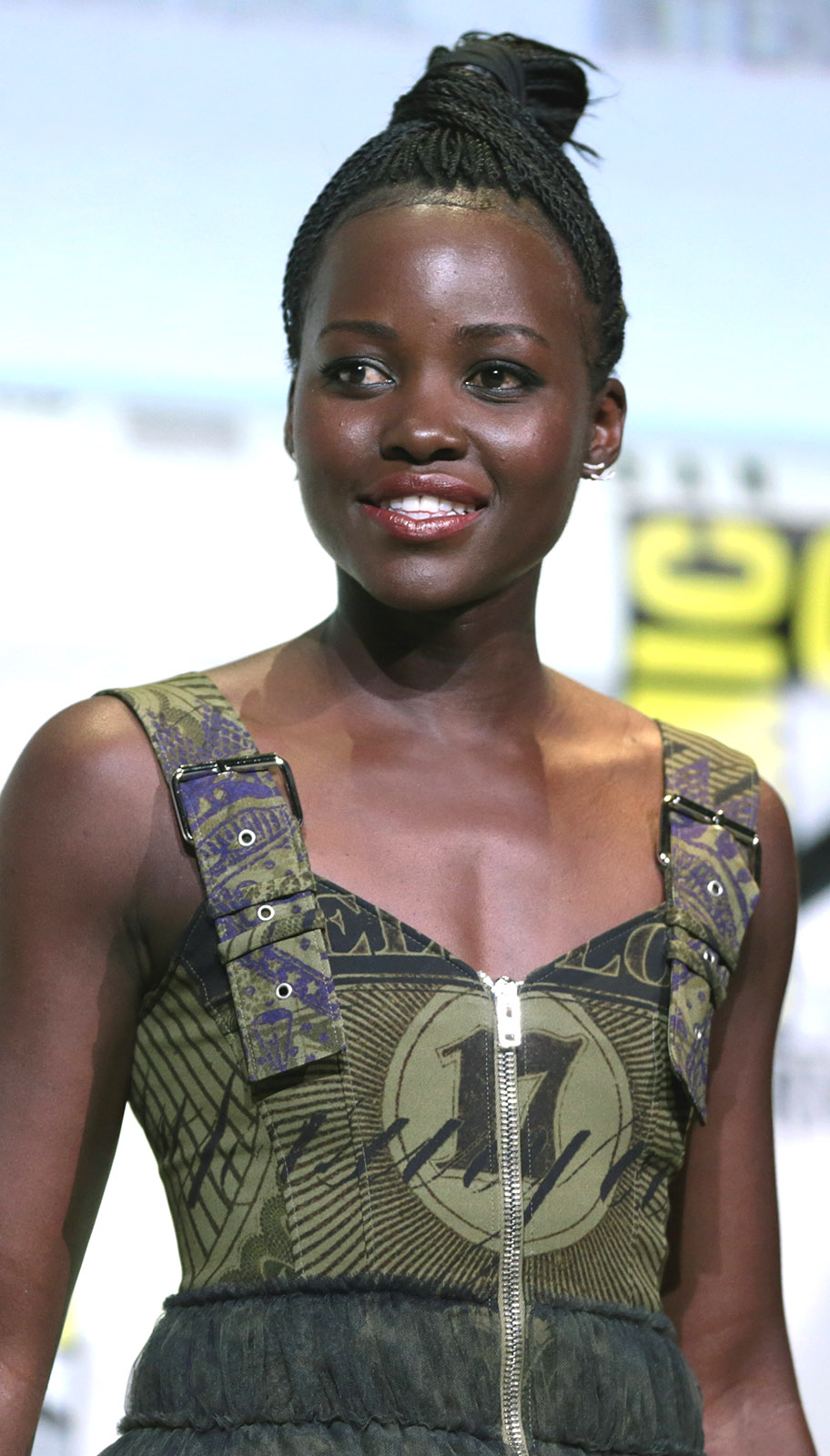 (Courtesy of Gage Skidmore)
"Queen of Katwe" Walt Disney Studios Directed by Mira Nair
Sept. 25, 2016 10:24 p.m.
It's difficult to make a movie unpredictable and authentic when it's a foreign biopic in English — especially when the plot follows a girl from a developing country with dreams too big for her village.
Though Disney's new film, "Queen of Katwe," follows a narrative dangerously close to the Hollywood rags-to-riches cliché, it feels fresh thanks to the directorial brilliance of veteran filmmaker Mira Nair. Nair lived in Uganda for over two decades and brought her knowledge of the country and its inhabitants to the film's vibrant sets and complex characters.
Resolute human spirit triumphs over acute poverty in "Queen of Katwe." Based on a true story, the film takes the audiences through the trash-strewn slums of Kampala where a small chess club of underserved children produces a world-class chess prodigy.
[Recent reviews: Warner Bros.' "Storks"]
The plot takes place over the span of five years. A 10-year-old Ugandan girl, Phiona Mutesi (Madina Nalwanga) hawks vegetables in the streets of Katwe to aid her mother, Nakku Harriet (Lupita Nyong'o), a single parent of four struggling to make ends meet.
Mutesi's life takes an unexpected turn when she discovers a chess club in an abandoned church run by Robert Katende (David Oyelowo), an engineer-turned-missionary. Without any education, banking solely on her natural aptitude and the guidance of Katende, Mutesi competes in national and international chess tournaments.
It is very difficult to bring compelling visuals to a chess movie, since the chess tournament scenes must be long enough to tell what happened in the game and the climax takes place on a lifeless chess board. But the chess tournament scenes in South Sudan, Russia and Uganda sustained the tension of an unknown outcome without needing to know the meanings of the chess moves. Nalwanga and the supporting cast conveyed the weight of the game with their facial expressions.
In Mutesi's first chess match at King's College in Uganda, she is clearly intimidated by her wealthy and educated opponent – who is also last year's champion –because Mutesi has no education or experience. Katende's expressions shift from a look of anxiety to one of ecstasy without the help of dialogues, visuals or audio cues. The shift in demeanor conveys her initial anxiety as well as the confidence she gains with every strategic move.
Not only are they well-acted, but the characters are also refreshingly complex when compared to the flatter characters of similar hero films. Mutesi struggles to get back to her reality of selling vegetables after winning her first international tournament. Meanwhile, Harriet is so concerned about Mutesi falling for false hopes of success that she consciously tries to pull her back by not approving her involvement with the chess club. Katende, another well-rounded character, sacrifices his career to nurture the children in his chess club.
The movie has many admirable qualities from the authentic scores and visuals to the grounded characters. The diverse soundtrack, complete with tracks like "Back to Life," written by Alicia Keys for the film, and "#1 Spice," a catchy song performed by Ugandan artists Young Cardamom & HAB, is worth sitting around for through the credits.
Having said that, "Queen of Katwe" is guilty of being too predictable in story progression to hold the audience's attention for over two hours.
The plain visual style builds mostly on vibrant colors in the sets and costumes, representing the Ugandan people and their natural landscape like Harriet's bright orange gown and Katende's cobalt blue walls.
Unlike other Hollywood films set in Africa, a white hero doesn't save the day on behalf of poor East Africans. Instead, the hero is one of their own.