Recipe: Mug cake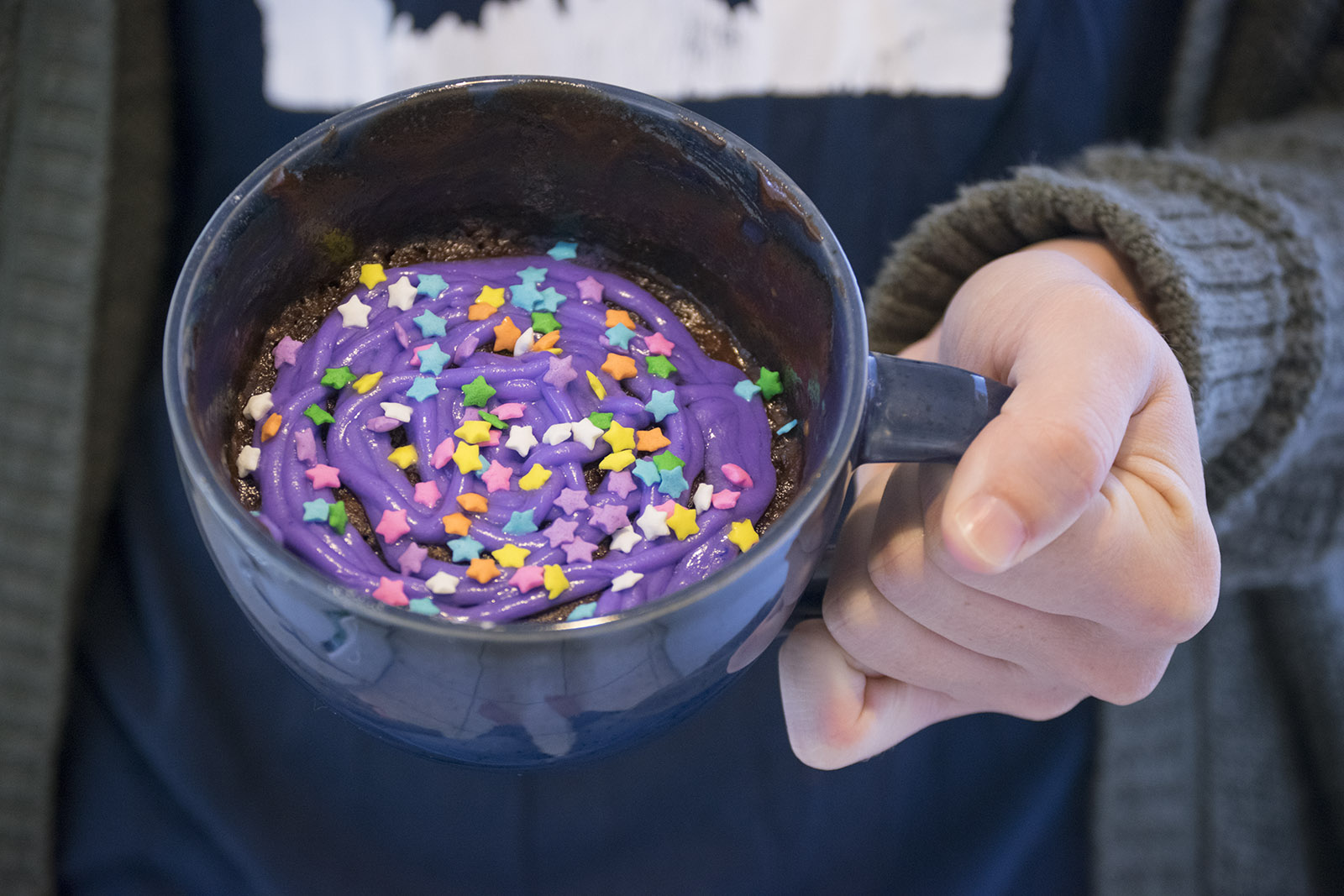 (Maryrose Kulick/Daily Bruin senior staff)
The thing I miss most about home is the night sky.
I live in a tiny town in California's Central Valley, and on a clear night – which is most nights – hundreds of thousands of twinkling balls of gas are visible with just a quick lift of my chin.
There is no squinting involved. I rarely question if the meteor that shoots by is just an airplane. Each night is its own spectacular and magical light show. Better yet, it's free, and I can always guarantee a front-row seat.
It's comforting the way the misty white Milky Way blankets the stars and blankets my home. It feels natural, pure and uncorrupted. There is not enough light in my town from street lamps or porch lights to deprive us of our night sky. Of course, when I left for college in Los Angeles, that luxury was stripped away.
Here, starlight emanates from thousands of headlights rushing past glittering skyscrapers instead of speckled constellations. Let's just say, I'm out of my comfort zone in bustling LA. That's not to say I don't love the plethora of activity I have waiting at my doorstep in the big city. But after a long day of lectures, textbook reading and Facebook procrastination, I still often get that homesick feeling, where all I want to do is curl up in a fluffy blanket and stare at the starry universe for hours.
[Related: DIY "Starry Night" lights]
So I've had to find other comforts to satiate my heartstrings. In other words, I've found chocolate cake, with star-shaped sprinkles and purple icing on top.
My starry-night mug cake, which probably doesn't taste like everything beautiful in the universe, is still pretty yummy and simple, especially if your only cooking appliance is your dorm room microwave. Whether you miss your mom's cooking or the abundance of stars in your hometown, you can't go wrong with cake as your main homesickness remedy. At least, I never have.
Materials:
1 standard mug
Spoon for mixing
Ingredients:
¼ cup flour
¼ cup sugar
⅛ teaspoon baking soda
2 tablespoons unsweetened cocoa powder
⅛ teaspoon salt
3 tablespoons milk
2 tablespoons canola oil
1 tablespoon water
¼ teaspoon vanilla extract
¼ cup chocolate chips (optional)
Instructions:
1) Combine dry ingredients (flour, sugar, baking soda, cocoa powder and salt) in your mug. Then add the wet ingredients (milk, canola oil, water, vanilla extract). Add chocolate chips to the mix, if desired.
2) Cook the batter in the microwave for 1 minute and 45 seconds, or until the cake is done in the middle.
3) Enjoy! (Blanket for snuggling is recommended, but not required.)
Recipe adapted from allrecipes.com.