UCLA student strengthens SoulCycle brand through virtual platforms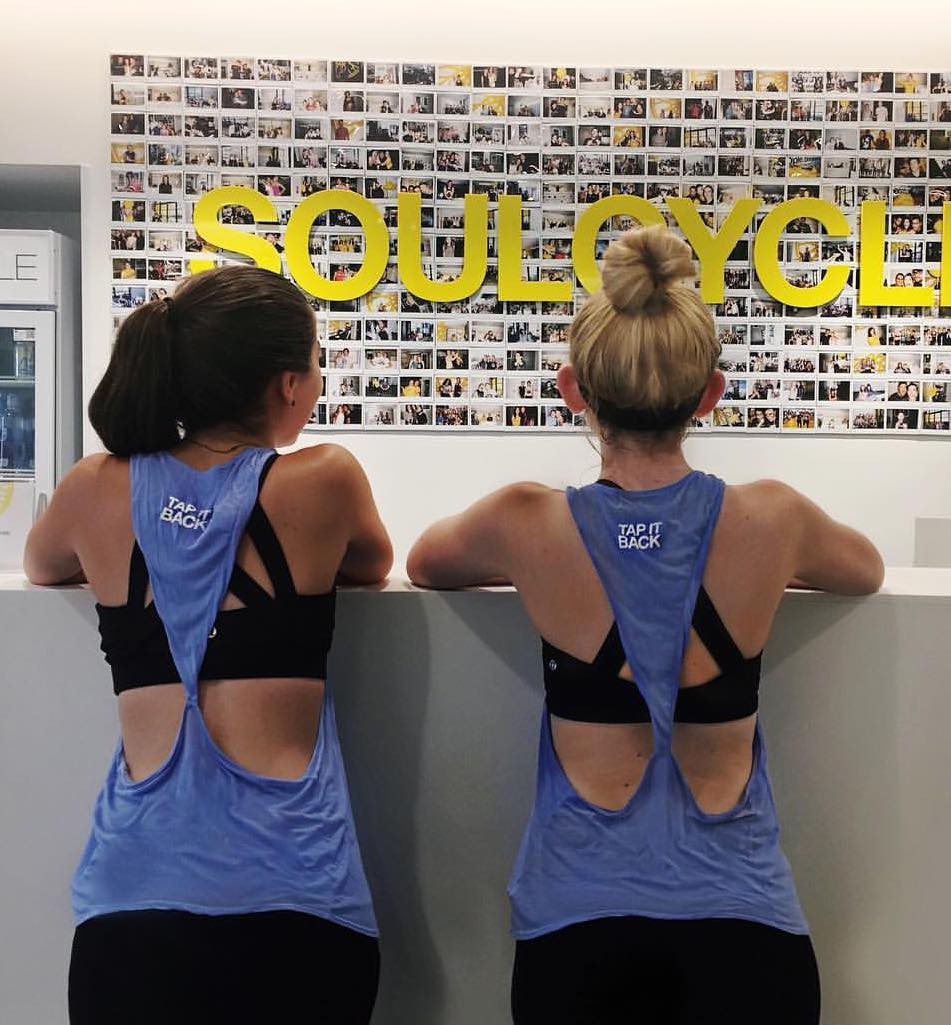 Fourth-year political science student Marie Samuel has gained 15,000 Instagram followers and uses social media for her job as ambassador of SoulCycle fitness. (Courtesy of Marie Samuel.)
Editor's note: This post was updated on Jan. 18, 2021, to change the featured photograph. While the Daily Bruin employs a rigorous no-retractions policy, 2020-21 Editor in Chief Melissa Morris has granted an exception to policy in this single case. Further details are available upon request.
Marie Samuel pedaled to the energetic music of the SoulCycle workout, climbing hills and completing sprints on a stationary bike all within the dimly lit room of the studio.
Outside of the workout room, fourth-year political science student Samuel works with SoulCycle using a virtual platform instead of the fitness equipment of the class.
Samuel was the ambassador for fitness company SoulCycle last year and will continue during her final year at UCLA. As a college campus ambassador, Samuel has used social media to amass over 15,000 followers on Instagram to grow the brand on campus while also promoting other companies on her account.
During her sophomore year at UCLA, Samuel and her sorority sisters decided to try the SoulCycle workout after hearing about the classes on Instagram from people like "The Hills" star Lo Bosworth.
"It's always been kind of a chore for me to work out," Samuel said. "It was the first time I felt motivated and excited and looked forward to getting to go to workout."
After riding at SoulCycle for almost year, Samuel was selected for the ambassador position. Samuel's job consists mainly of spreading the company's brand through group SoulCycle classes, booths at UCLA fitness events and social media platforms like Instagram and Snapchat. Samuel has organized group rides for UCLA groups including Project Health, the Bruin Belles and a sorority.
At a 5K event at UCLA last year, Samuel set up a bright yellow SoulCycle booth offering free fitness class passes and water bottles. After posting a picture of the booth on Snapchat, Samuel said word about the booth spread quickly, enticing students to come obtain a free pass.
Samuel also utilized Facebook to reach more UCLA students by creating a group to provide students with a way to find rides from campus to SoulCycle. Third-year sociology student Molli Cohen met Samuel through the ride share and said it was a great way for students to get to fitness classes. Since its creation, the group has garnered over 130 members.
Through Samuel's work, Laura Cox, SoulCycle's director for marketing on the West Coast, said LA SoulCycle locations have noticed more college students participating in their workout classes.
"Social media is popular with all of our riders. Certainly that's the way we connect," Cox said. "The best recommendation you can get for a brand is from someone you know and trust."
Samuel also uses Instagram, her favorite social media platform. Her personal account began accumulating followers after her friends tagged her in posts, Samuel said. Eventually, fitness accounts began to follow her, bringing her to the 15,000-member audience she reaches today, she said.
To advertise for SoulCycle on her Instagram, Samuel posts pictures of herself at SoulCycle in front of its bright yellow sign and any company booths that she sets up. Although the SoulCycle hashtag does attract more viewers, she noticed that adding extra hashtags does not garner any extra followers or views, Samuel said.
As a result of her large following, several companies have reached out to Samuel to advertise their products including Skinny Teatox and Sephora. Samuel said the strangest product advertisement she received was a self-lighting phone case, which provides lighting for users to take selfies. Although Samuel wants to continue working with SoulCycle after college, she said she is interested in promoting through social media as a side job.
For students who are interested in launching an Instagram account like her own, Samuel said the most important part is for them is to be themselves and to avoid advertising things they don't love. Make sure to refrain from only posting advertisements on accounts, she said.
"(Social media) is what word of mouth is now, and I would say that the best way to advertise always would be as much word of mouth as possible," Samuel said.
Email Nickolai at [email protected]
Nickolai is the A&E editor. He was previously the assistant A&E editor for the Lifestyle beat and an A&E reporter.
Nickolai is the A&E editor. He was previously the assistant A&E editor for the Lifestyle beat and an A&E reporter.