Alumna stirs things up as brand strategist in food industry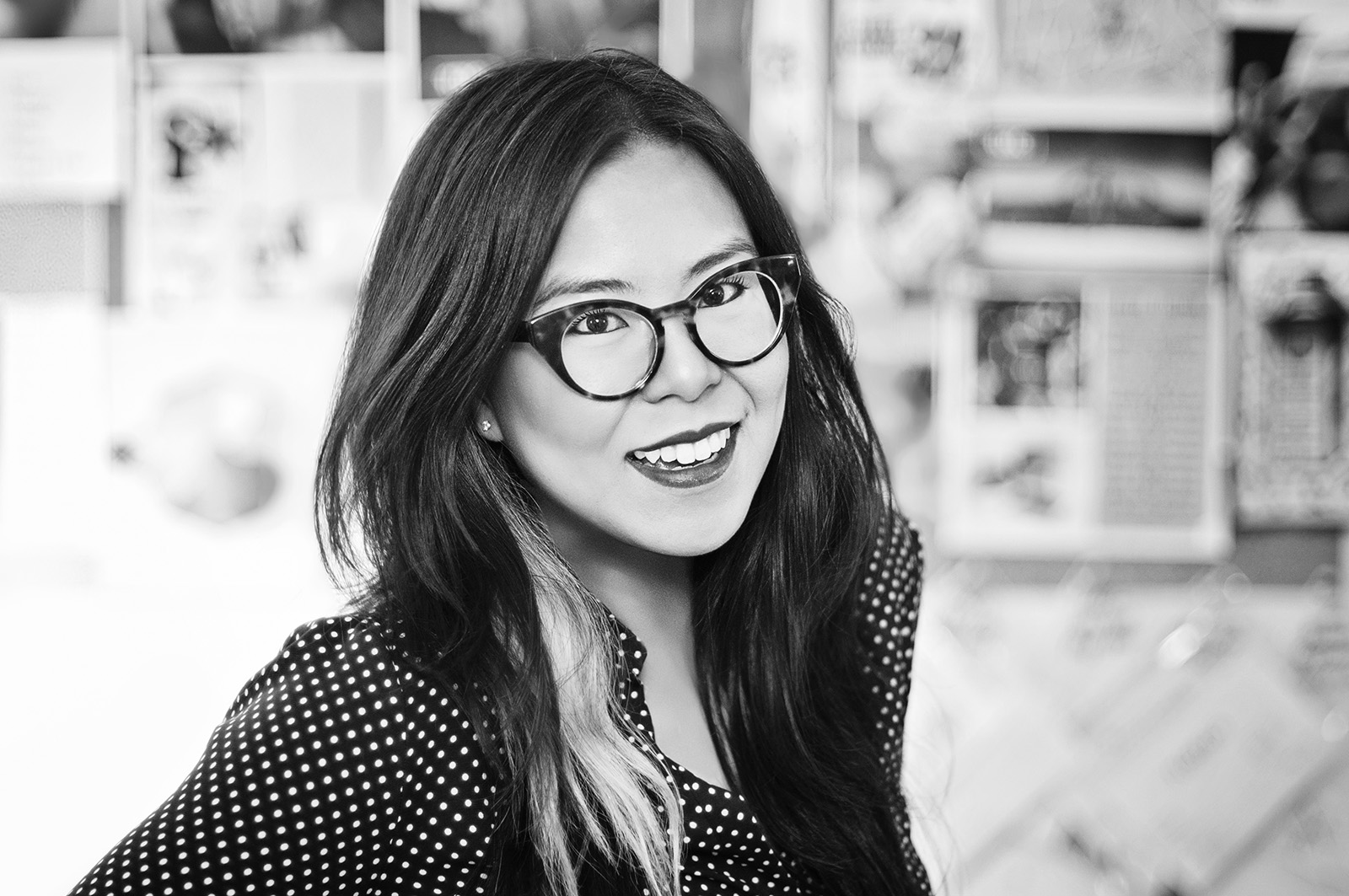 Alumna Natasha Phan is the brand strategist, creative director and communications specialist for many of alumnus Roy Choi's restaurants, including Kogi food truck. (Courtesy of Audrey Ma)
Correction: The original version of this article incorrectly stated Roy Choi is a UCLA alumnus.
Natasha Phan grew up surrounded by decadent spices, meats, herbs, savory sauces and layer upon layer of flavor in her parents' Asian-Latina market in Echo Park. They opened their store in the early '80s, before Echo Park and Silver Lake had evolved to what they are today, and Phan considers food an integral part of her childhood.
Having given up culinary school for UCLA, Phan knew her career had to be food-oriented somehow, but said she felt unsatisfied until she began working with Roy Choi, founder of the Kogi food truck and Commissary restaurant.
Now a brand strategist, creative director and communications specialist for many of Choi's restaurants, Phan is also a co-founder of Commissary, a restaurant at The Line Hotel. She manages PR and marketing for Choi's latest fast food chain LocoL.
The Daily Bruin's Erin Nyren spoke with Phan about how she ended up involved in so many projects, how to increase a brand's success and the surprising places careers can have their beginnings.
Daily Bruin: Could you give us a quick history of your career path post-UCLA?
Natasha Phan: I was an international development studies major and Spanish minor. I was super active with Jazz Reggae Festival and Bruin Advertising and Marketing Team. Those were the two extracurriculars that really paved the way for me. After I graduated, I started working at an advertising agency called FCB. I was there for a couple years, and I got recruited to join the Martha Stewart LA office to work on digital advertising. I was there for less than a year … It became clear to me what my path would be if I wanted to rise to the top in advertising/sales and it just didn't feel like something that would have been fulfilling for me.
My passion had always been food. I went to a panel discussion that Roy Choi was speaking on. I was just so taken aback by what Roy had to say about LA food, LA food culture and the intersection of immigration and all the different communities and neighborhoods that aren't really talked about in food media, but that really make up the culinary landscape of Los Angeles. I had a little bit of an awakening … I told him that I was looking to change professions and I just asked if there was absolutely anything I could do — I'd be willing to give free labor. He turned me down, so I gave him my business card and told him that if anything changed, to please let me know. I felt so rejected after I left.
I got an email later that night from Roy and ended up working in the kitchen. I joined Kogi officially in the spring of 2009; we opened Chego together, and then I opened A-Frame with Roy and then Sunny Spot.
DB: What's your definition of branding?
NP: For me, to have a great brand means you've created a great experience. For us, the first product that I really worked with was the Korean-Mexican taco. It was important for us to represent LA through that taco. LA is our brand. Wherever you're … eating this taco, whether the truck's parked on Eagle Rock Boulevard and you're sitting on a curb, or in a beautiful oceanfront Malibu home and celebrating someone's birthday, or on the Fox lot wrapping up shooting a season … the taco transports you; you're experiencing something you've never experienced before.
DB: What do you think has taught you to make a brand popular for a lot of different audiences?
NP: What you really have to do is to know yourself and have a strong core, a strong sense of identity. The great thing about working with Roy is that he knows who he is. He knows what his non-negotiables are and that translates into Kogi … Knowing yourself allows you to know how to say no. And every time we say no, a new opportunity arises that is even better, one that challenges us to grow and evolve as a company.
DB: What made you want to start your own business?
NP: I've followed Roy's lead; he's really been my coach and mentor. He's the most fearless person I've ever worked with. If there's a problem, you fix it. It was very clear that if there was a need for my services and no entity set up to do it, then I'm just going to take the next step, and it's not going to freak me out. It's learning to take risks and slowly becoming more and more fearless in my career, and learning that from Roy that made me want to start my own business.