Guillaume Kosmala: Students need to use votes to express progressive views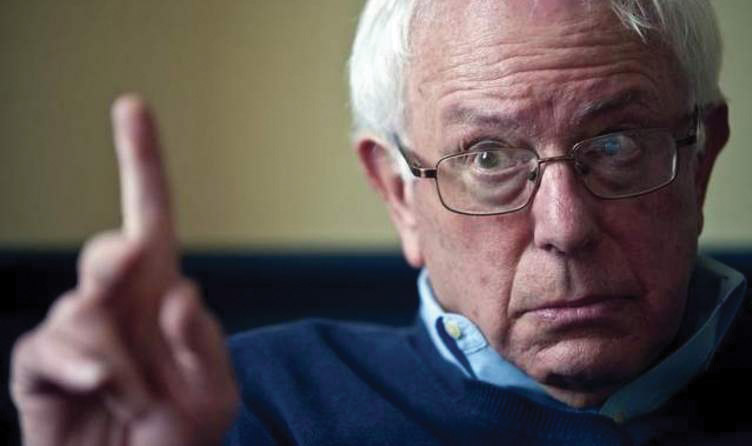 (Creative Commons photo by ClassWareFareExists via Interviewly)
Millenials lean left, further left than any other generation, yet it wasn't enough to win Bernie the democratic nomination. So what's next? How do we effectively mobilize this progressive sentiment to provoke real change?
Recently, voting statistics were released and revealed that UCLA was the most pro-Bernie Sanders neighborhood in all of LA County, with 80 percent of it voting for Bernie. This suggests that the vast majority of the readership of this paper is probably disappointed that Hillary Clinton won the primary and is now officially the presidential nominee for the Democratic Party.
Most Bernie supporters are well aware of the fact that Clinton will not be a progressive president and that supporting her would, in many ways, be antithetical to the progressive values expounded by Bernie. Hillary Clinton was against gay marriage until March 2013, advocated for the Trans-Pacific Partnership 45 times before finally changing her mind and supported a welfare reform that we now know has been a disaster: it doubled the number of children in extreme poverty and tripled extreme poverty for female-headed households. Hillary settles for a measly 12 dollars per hour minimum wage, when a study from the Center for Economic and Policy Research in 2012 established it should have reached 21.72 dollars per hour by now, if it had kept pace with worker productivity. Finally, she supported the Iraq war and has received millions in donations from big pharmaceutical companies and Wall Street.
However, it is obvious to progressives that she would be a better leader than Donald Trump. He has already advocated spreading nuclear weapons to more countries, murdering civilians and committing war crimes, tossing out the Geneva Conventions and torturing people, and banning people who follow Islam from entering the country. He thinks global warming is a hoax created by the Chinese, thinks the US should default on its debt and defended the internment of Japanese Americans in World War II. He's called nuking Europe a plausible option and called Mexicans rapists and criminals. Finally, he has praised Saddam Hussein and even the Tianenmen Square massacre.
With this state of affairs, where it seems clear that neither candidate is agreeable to liberal voters, it is easy to feel alienated from the political process. If we lived in a parliamentary democracy, the election would have looked a lot different and Sanders would have retained a sizable influence in government. Unfortunately we live in a two-party system and the media is continually bombarding us with the message that we need to pick the lesser of two evils. This pushes new voters away from the ballot box and is a huge disenchantment with democracy for many young people, who already barely vote. Yet UCLA students should consider the fact that California has voted Democrat for every election since 1992. UCLA students are in no danger of improving Trump's chances at the presidency if we decide to vote with our consciences and support a third party. This is good news and should be an encouragement for students to exercise their right to vote and to continue to engage in the democratic process.
The third-party candidate whose political values most closely align to Bernie Sanders' is commonly accepted to be Jill Stein of the Green Party. She campaigns for a "Green New Deal" and states that the U.S. should raise taxes on the wealthy. She wants to cancel all student debt, cut military spending by 50 percent, close all overseas military bases, call for pardoning Edward Snowden and wants to move to a single-payer healthcare system for all. A large millennial vote for Stein would send a clear message to the democratic establishment about the political direction the youth of this country is taking and would continue the lengthy process of ushering in a new era of American politics, in which the millennials have overtaken the baby boomers as the largest generation.
However, it is important to remember that in November, you will not only be voting for the presidency, but also for down-ballot representatives like Frantz Pierre for Mayor, who has been endorsed by Berniecrats, and on 18 statewide ballot propositions which cover issues such as marijuana legalization, gun control, healthcare and drug prices, plastic bags, repealing or altering the death penalty and more. Our votes on these issues could be central in building momentum towards national legislation on a number of these key progressive issues.
Beyond the ballot box, young activists could have even more of an impact. Sanders has already set in place ourrevolution.com, through which he will continue to raise funds to further his political agenda. The on-campus organization, Bruins for Bernie, has been renamed Bruin Progressives and will continue meeting and organizing next year, starting from Monday of week one. Other clubs that may interest Bernie supporters include the Roosevelt Institute at UCLA, which aims to give students the skills to carry out research into public policy that would allow them to effectively impact the political process, and Bruin Democrats.
It is essential to vote and take part in these organizations to continue building the progressive movement that so many millennials thirst after. As the Huffington Post puts it, if a corporate centrist Democrat like Hillary Clinton becomes president, an organized progressive movement will be needed to prevent her from moving back to the right and reneging on many of the progressive promises she's made as a result of Bernie's success. If, perish the thought, a right-wing populist like Donald Trump becomes president, such a movement will be even more necessary to mobilize the mass resistance needed to combat his divisive and racist policies. 

Student activism has historically been a driving force in American political change. Without our action it will be hard to hold our leaders accountable. As politically divided as campus may seem at times, voting statistics show that UCLA is surprisingly politically unified in support of Social Democratic politics and therefore holds the potential to be a powerful voice for change.