Marvel's black, female Iron Man should only be first step to greater diversity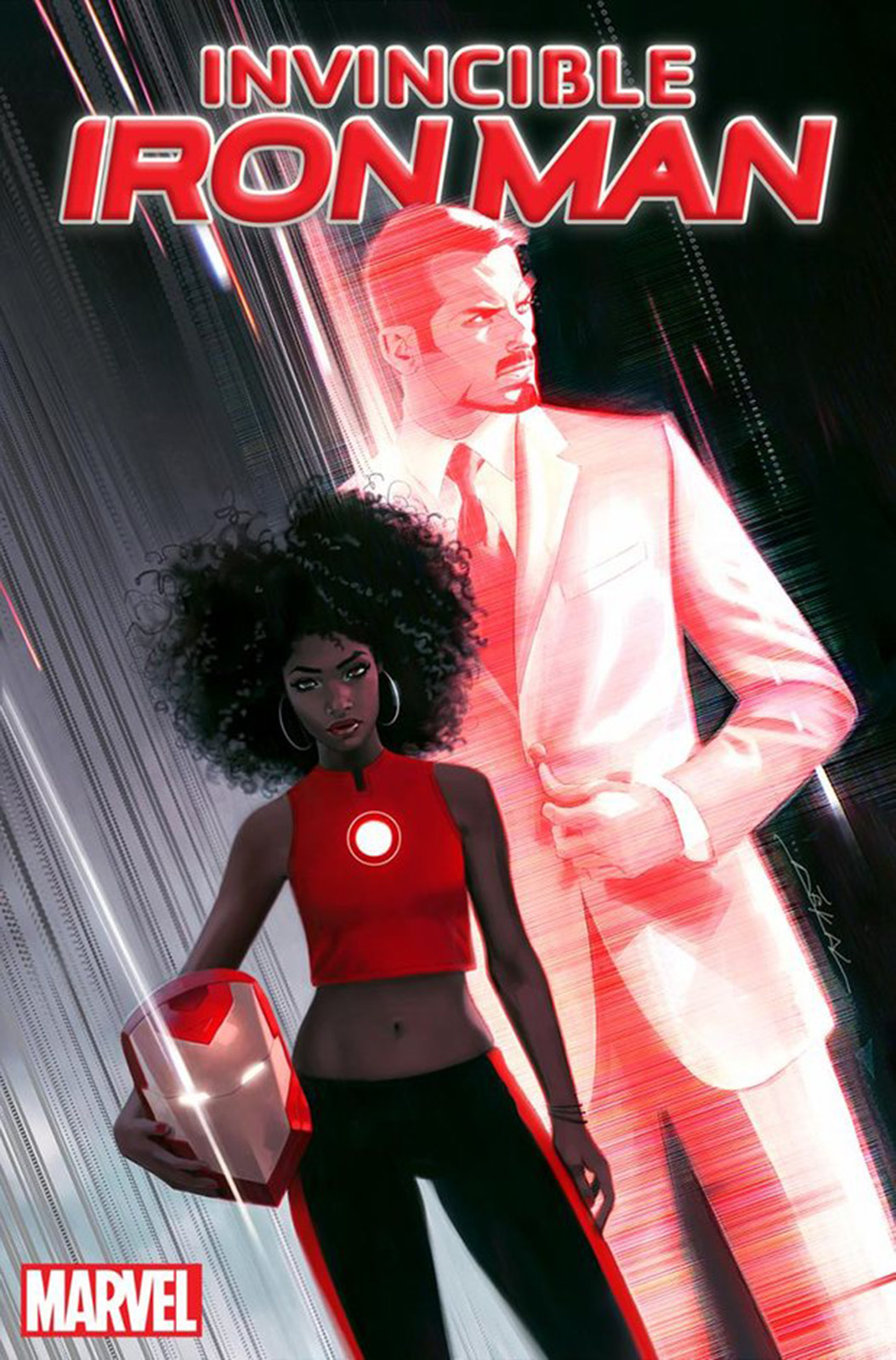 Riri Williams, a black woman, will replace Tony Stark as the new civilian behind the Iron Man suit in the Iron Man series. (Courtesy of Marvel)
Marvel Comics has created thousands of leotard-clad heroes, but most fans probably can't name five superheroes of color in Marvel's vast cast of characters.
On Wednesday, Marvel announced that the Iron Man characterwill be taken over by a new character, Riri Williams. Although the Iron Man suit will remain in action, Williams differs from Tony Stark in a few major ways – she's a young, black woman. Increased representation for people of color, especially female, is always a step in the right direction, but Marvel fails to allow new diverse heroes to garner their own fame without holding onto the cape of a past white, male hero.
Williams hails from Chicago and is a science prodigy, attending the Massachusetts Institute of Technology at the age of 15. After she builds her own mechanized suit in her dorm, Tony Stark visits her to see the suit for himself, launching the new comic series.
Some Marvel fans are angry about the drastic change in role, pointing to the immense history behind the character Tony Stark.
This is stupid, it's "Iron Man" not iron woman https://t.co/5cMhCdyfKR

— Robbie (@TheOGGoIfer) July 6, 2016
However, Williams provides much-needed diversity to the mainstream Marvel Universe, which currently only popularizes a small number of diverse characters that includes Storm, the Black Panther and Luke Cage. Marvel should be applauded for making an effort to change its monotonous cast of conventionally beautiful and white heroes. Marvel is not tarnishing the rich backstory of Tony Stark but simply creating an opportunity for a new story to be written – this time including an underrepresented community of people.
Yet, although Williams does represent significant growth on the part of Marvel, people still want to see more diverse characters with backstories of their own, and Marvel should provide more opportunities for people of color to collect their own fans instead of recycling old superheroes.
In the past, Marvel has tried to increase diversity in its traditionally white, male superhero cast by turning Thor into a female character. However, the changes lack any real innovation. Although Marvel has attempted to introduce more diverse characters, the new additions simply assume the mantle of traditional white, male superheroes. Transitional superheroes like Williams do not have a chance to create their own presence in the Marvel world without all of the connotations that come with their borrowed costumes.
Marvel should embrace an increasingly diverse America and create new characters for female people of color so that they can enter the mainstream ranks of pop culture heroes like Captain America or the Black Widow.
@nytimes shouldn't they be creative and come up with a superhero on their own instead of stealing iron man? Have a little creativity.

— AtlasUSA (@usa_atlas) July 9, 2016
A black, female Iron Man is a great start, but Marvel should get back to work and start designing a new costume for an original superhero of color.
Nickolai is the A&E editor. He was previously the assistant A&E editor for the Lifestyle beat and an A&E reporter.
Nickolai is the A&E editor. He was previously the assistant A&E editor for the Lifestyle beat and an A&E reporter.