Members of different a cappella groups harmonize for commencement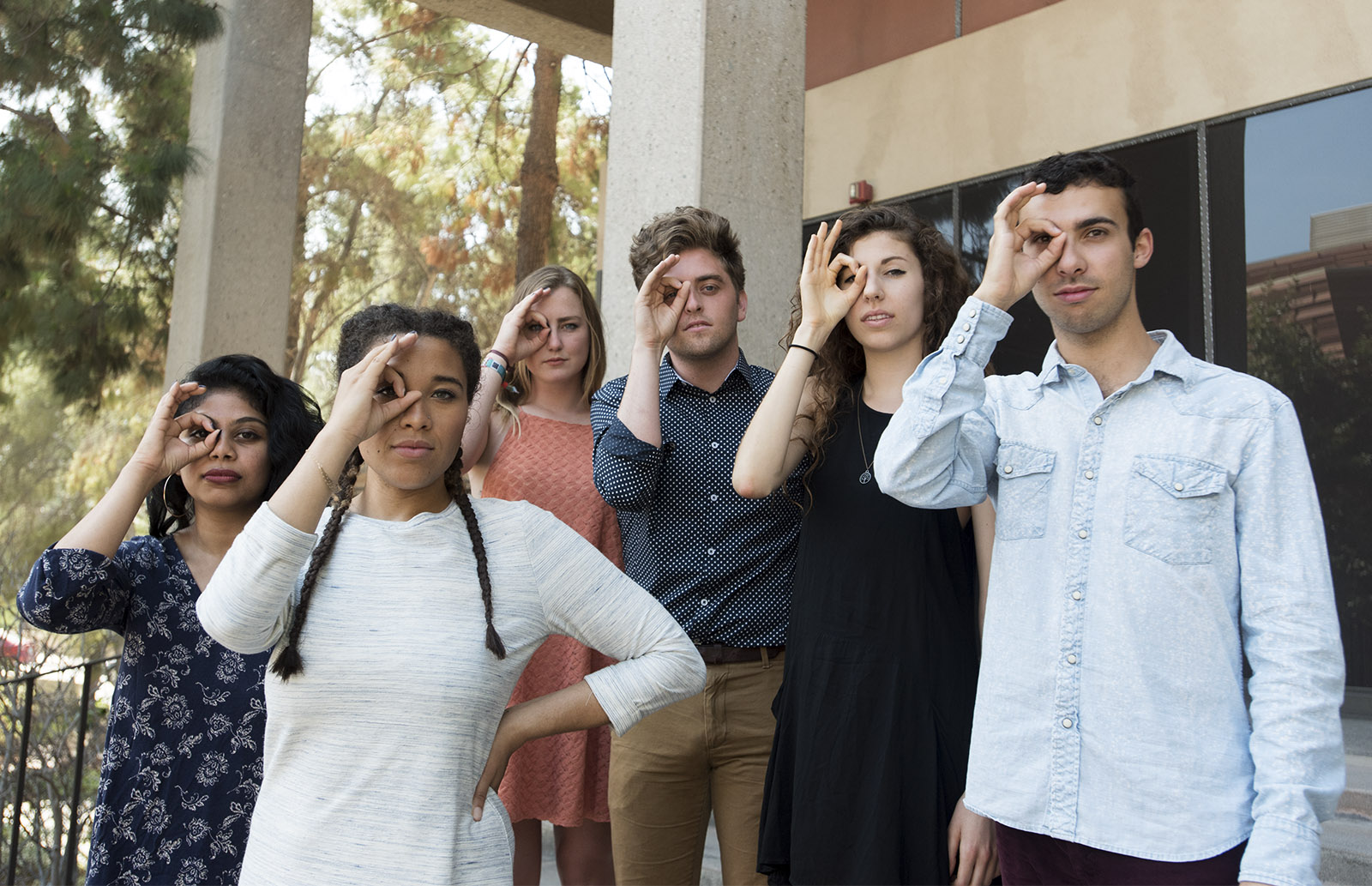 Six graduating students from three different a cappella groups merged to form the ensemble Views from the Six. (Miriam Bribiesca/Photo Editor)
Six seniors hailing from different a cappella groups will unite to take center stage at Pauley Pavilion as their last hurrah before graduation.
Under the ensemble name Views from the Six, a cappella singers Hannah Bannan, Matt Driver, Lashon Halley, Isaac Mirzadegan, Nisha Nalamala and Kelly Noe will perform their rendition of the national anthem and the alma mater songs at the College of Letters and Science graduation ceremony at 2 p.m. Friday.
The name of the group was influenced by the title of Drake's recent album, "Views." The group had not decided on a name until their audition for commencement when they were asked to state their name on the spot. After a few seconds of consideration, members agreed that Views from the Six would be a fitting name for the six of them, who state Drake as a prominent influence of their work.
Parents might not catch the reference, but it might bring a few chuckles to other students, said Noe, a fourth-year music and social institutions student.
Views from the Six united a month ago when Noe, Bannan, Halley and Nalamala from Signature A Cappella decided to audition to sing the national anthem at graduation. Halley, a fourth-year art history student, said she originally considered auditioning individually.
"I love singing the national anthem and I wanted to do it solo," Halley said. "But it is less stressful as a group and it actually sounds more energized, like a choir."
Fourth-year psychology student Mirzadegan from a cappella group ScatterTones messaged Noe asking if any girls from Signature A Cappella were organizing a commencement performance, and was welcomed into Noe's group.
Mirzadegan said he wanted to perform at commencement ever since he witnessed previous seniors from his a cappella group perform when he first joined.
The group sought an additional male voice in order to balance the other four female voices, Noe said. The group achieved its desired sound after adding Mirzadegan's friend Driver, a fourth-year statistics student who used to sing with Deviant Voices A Cappella.
Even though Driver left his a cappella group last year, recruiting him into Views from the Six was easy because the a cappella community at UCLA is tight and all groups frequently perform together, Noe said.
Nalamala, a fourth-year biology student, recalled watching the boys perform before with their respective a cappella groups but only met them in person at the audition for the commencement performance. After hanging out with them backstage during Spring Sing 2016, they bonded instantly, she said. Commencement rehearsals turned into relaxing evenings with the six friends.
Their cover of the national anthem and the alma mater is based on arrangements that Mirzadegan borrowed from his a cappella group ScatterTones. Each member of Views from the Six was assigned a specific part, which they practiced individually before rehearsing as group with music professor Michael Dean.
A choral arrangement is different than a solo, Nalamala said, since everyone needs to blend their voices because only the soprano melody, sung by Bannan and Noe, may stand out.
A cappella is team-oriented by nature, Driver said, and the goal is not to stand out but to synchronize with the other members.
The dynamic of the group lightens the pressure of their emotional performance, Nalamala said.
Their last moments on stage at Pauley Pavilion are about putting on a show for their families and peers in the audience, Halley said. Halley will be holding back tears during the performance, since it will be her last time performing on a UCLA stage as a student, she said.
Commencement by itself is emotional, Noe said, but singing in front of families, student speakers and the chancellor is an incredible way for her to exit college.
"At this point I'm mostly excited to be done with college and start the next chapter," Noe said. "But I feel like when I am actually up there performing it will definitely hit me that it is really over."