Second Take: Hollywood films inaccurately portray Greek Life, reinforce stereotypes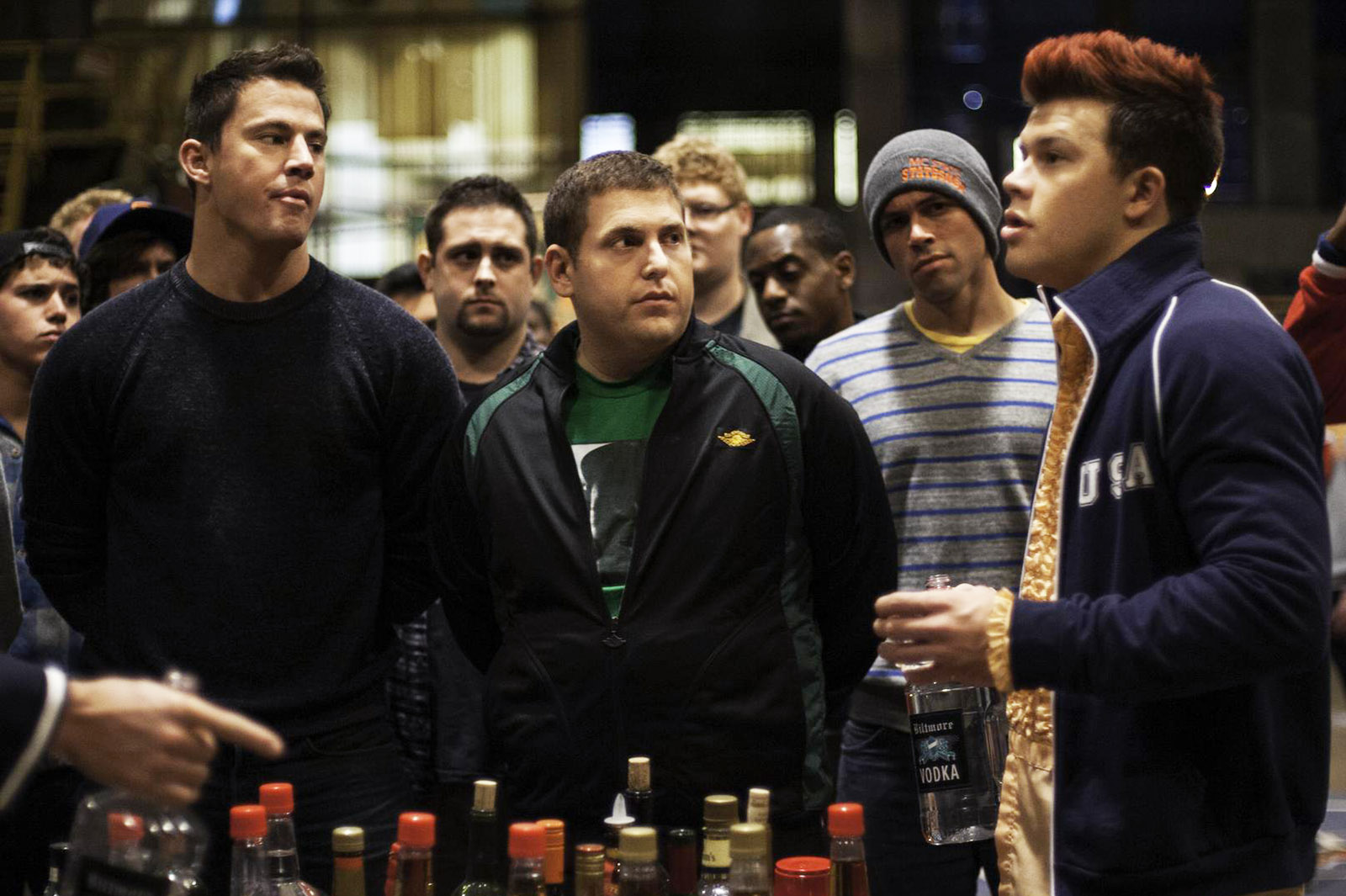 (Courtesy of Columbia Pictures)
The mention of Greek life usually conjures up images of keg stands, loud music, bizarre rituals and shallow people.
The Hollywood film industry reinforces these associations with attempts to bring collegiate Greek life to the big screen through movies like "Animal House" and its newest addition, "Neighbors 2: Sorority Rising," which premiered in Westwood on May 16.
Though I've seen quite a few Greek life-centered movies, I admit seeing Channing Tatum in "22 Jump Street" open beer bottles with only his eyelids can be entertaining. However, these films prove that Hollywood's perception of Greeks is far from the reality.
Hollywood and the media have constructed a stereotype for sororities and fraternities that is so set in stone that before joining one myself, I thought Greek life only entailed nonstop parties, dropping GPAs and catty friendships. But UCLA's Greeks proved me wrong.
Whereas Zac Efron's character spends most of his time barbecuing in the front lawn and skipping classes in "Neighbors," UCLA Greeks take 6 a.m. nursing shifts, intern at law firms or become student body president.
Though the social life is prominent in Greek life, it is not the driving force for members joining. Many join to create a strong network for the future in terms of finding jobs or simply having connections. Fraternities and sororities are also highly involved in philanthropic work, which their national organizations have been involved with for decades.
UCLA's Alpha Phi's annual philanthropy event is a live auction and casino night that was held on Feb. 13. According to chapter president, third-year political science student Sydney Watson, the event raised $37,000 and the majority of the proceeds were directed to the Alpha Phi Foundation for Women's Heart Health, a foundation focused on research for women's heart health that provides grants for women in need nationwide. The rest of the proceeds will eventually go to another chapter community service project, likely related to women's heart health, that is in the making.
Alpha Phi also hosted "Mr. Greek" on April 22, a talent-show type of event that enlists fraternity men to showcase their skills, talents and humor to the UCLA community. This year, the event raised $2,000 and the proceeds went to the Alpha Phi Foundation for Women's Heart Health.
Alpha Phi's accomplishments serve to reiterate that Greeks contribute more to the community than just booze, punny T-shirts and crafted Instagram posts.
Their involvement with large foundations and volunteer effort to raise money and awareness for various causes prove their bigger purpose of community engagement and improvement. Together, sororities and fraternities will volunteer at quarterly philanthropic events, such as the Girls on the Run of Los Angeles Family 5K, and have members involved in on-campus volunteer efforts, like the Pediatric AIDS Coalition at UCLA.
UCLA's Sigma Nu organized their "Feats of Strength" event in collaboration with a bone marrow registration drive on Oct. 14, 2015. Philanthropy chair Jeff Hanton, a second-year economics and Chinese student, said their close connection with the issue of bone marrow-related illnesses stemmed from an alumni member's wife passing away from the disease years ago. Their dedication to this cause developed into a tradition and led them to register over 150 people for this year's event and raise $1,000. Each of the approximate 120 active members dedicated about six hours of their time to the event, according to Hanton.
The Greek life stereotype fails to highlight that members put in the hours to advocate and raise funds for large concerns in the community.
UCLA's Sigma Alpha Epsilon works closely with the Children's Miracle Network Hospitals to raise funds for children's hospitals and bring attention to kids' health issues. Their philanthropy event "Fratty Feud," a spin off of the well-known game show "Family Feud," raised around $3,000 this year along with $525 for Relay for Life. Hunter Iwig, a second-year economics student and philanthropy chair, said over the past three years, they have raised more than $10,000 for Children's Miracle Network Hospitals.
Yet movies like "Legally Blonde" or "Sydney White" go out of their way to depict sorority members as squealing, vain blondes concerned with social status. Similarly, films like "Neighbors" or "American Pie Presents: Beta House" insist on the beer-loving, girl-obsessed, airhead stereotype of frat boys.
First-year economics student and member of the Delta Tau Delta fraternity, Nikhil Mohinani, believes the film industry has a set obligation to exaggerate the fraternity lifestyle in order to bring humor to their movies.
"They take it to a slightly different level," Mohinani said. "I don't think you can generalize and say that everyone in a fraternity fits that stereotype, there are definitely some but obviously not all."
However, the movies don't get it all wrong.
When it comes to the frat houses, some of them are in need of some serious spring-cleaning and restorations. With music blasting on Thursday nights, couches stained with questionable substances and occasional themed parties with hay-covered floors, frat parties are no small, quiet gatherings – following that Hollywood portrayal.
Though movies can depict real life events accurately, the Greek life stereotype constructed by Hollywood mostly misses the mark. As entertaining and humorous as it might be to perpetuate the stereotypes, they are purely marketing exaggerations bolstered with ticket sales in mind.