Claire-ification: WNBA players are in a league of their own, let's treat them that way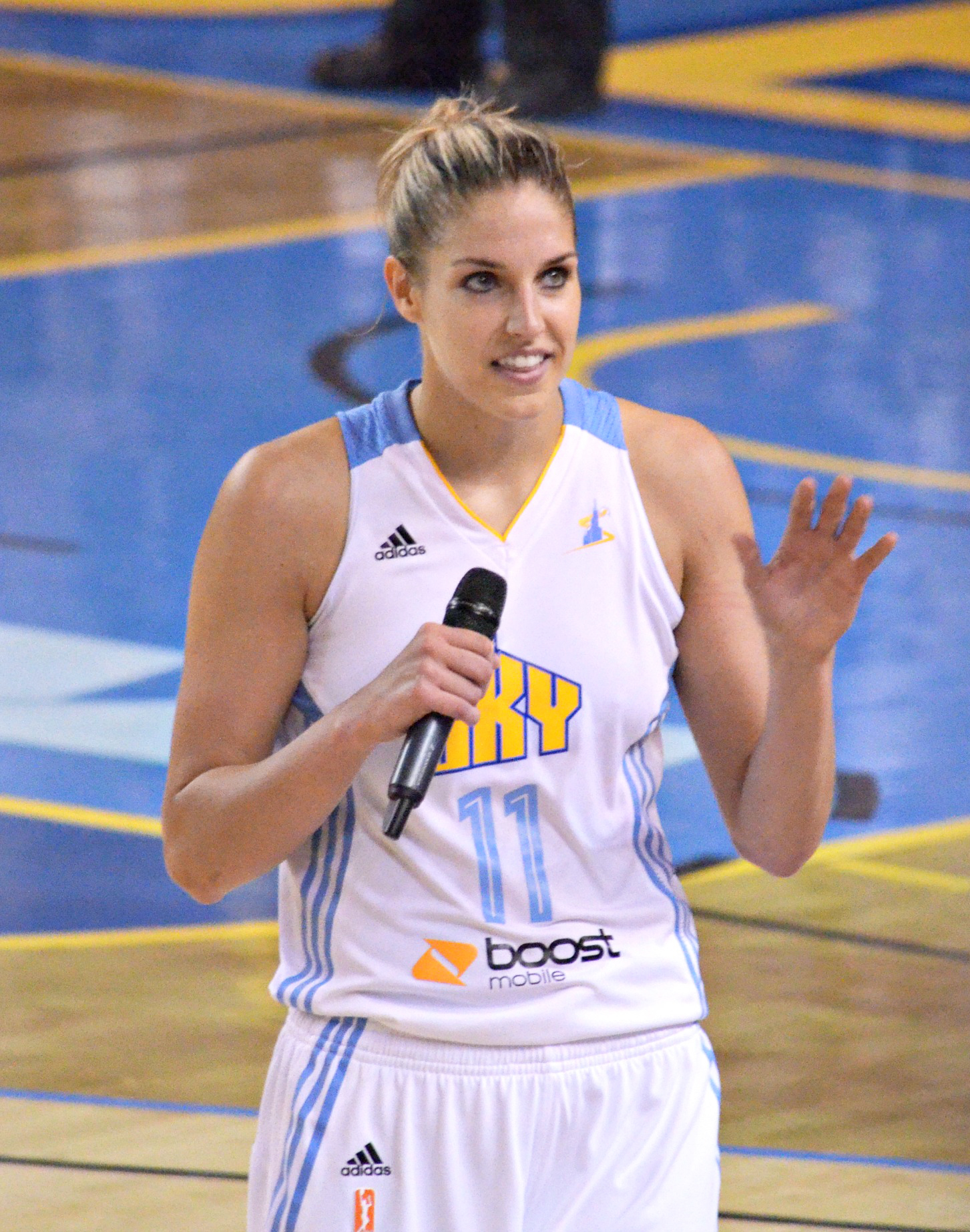 Elena Delle Donne is one of the faces of the WNBA with her vast skill set. The Chicago Sky forward's endorsements are more then triple her starting salary. (Creative Commons by Larry Wilder via Flickr)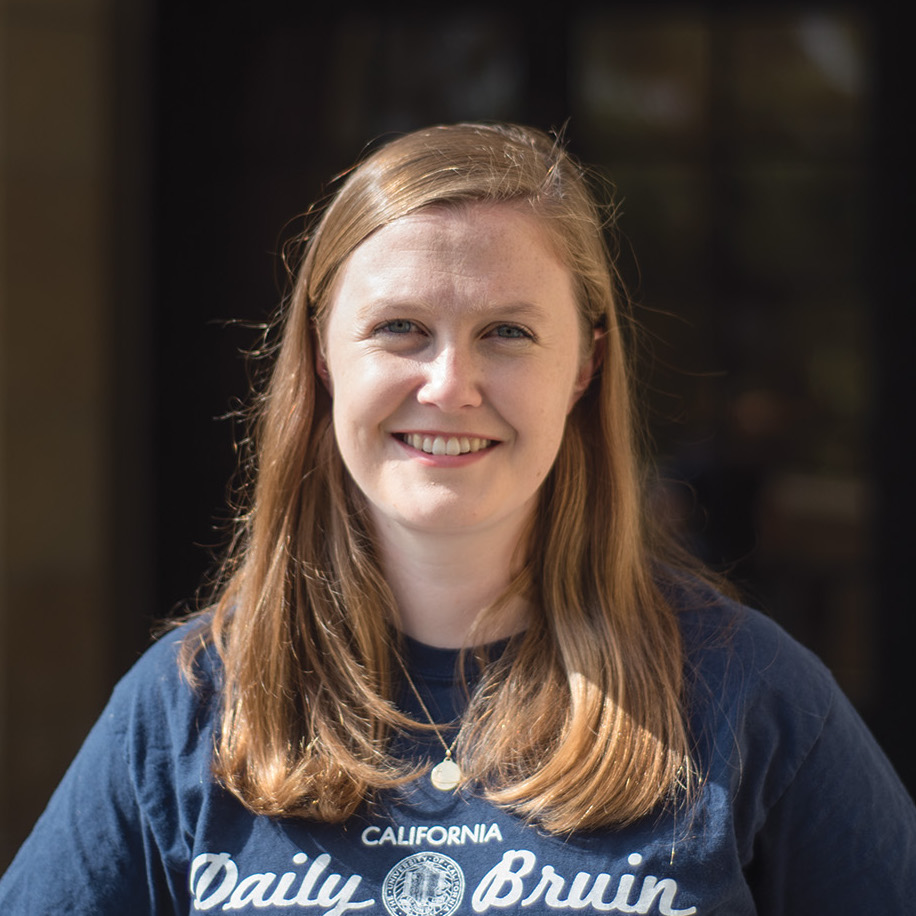 The all-girls high school I went to in San Francisco had a population of 200 kids on the days everyone showed up. Needless to say, we were a small school. Above all of our distinguishing characteristics, though, we were known for our basketball team.
Walk into the Herbert Center gymnasium at Convent of the Sacred Heart and you'll know within seconds that the basketball team is a big deal. Banners cover the walls and pennants hang from the rafters. The most important banner happens to be the smallest – square, red cloth with simple white writing: CIF Division V State Champions.
That 2003 basketball team is legendary – not just within the four walls of Convent but within the city as a whole. Two players on that roster got their own honorary days in San Francisco and were handed keys to the city. Accompanying the banners and pennants is a framed front page of the San Francisco Chronicle with the feature head: "Little School, Big Heart."
A trophy case in the student center holds every single item of memorabilia from the day our school pulled off the highly improbable. The school newspaper from that day quotes the team's star center as saying: "I'm gonna play for the NBA. Not the WNBA, the NBA." She was kidding, I think.
That player never made the NBA. She didn't make the WNBA either, nor did she even play in college. But I tell this long story to make a short point: I don't think her sentiment is valid anymore. The WNBA should no longer be overlooked, scoffed at or considered subpar basketball. Girls should aspire to become WNBA players and spectators shouldn't consider the NBA superior.
The league opened its 20th season this weekend with more media coverage than I personally can remember seeing before. It's an anniversary year, sure, but also I think most people didn't expect the NBA's sister league to come this far or last this long. Take a look at the women's soccer professional league, which has had three different iterations, the most recent of which is only four years old.
Not only that, but the WNBA is now also filled with a number of household names – not just one or two token players used in Under Armour campaigns and Lean In ads. This is a competitive league with players comparable to their male counterparts in both ability and in some cases name recognition.
The concept of ability has come into contention while I've written this article, but I think it comes down to how you define it. Personally, I don't think ability means how often or ferociously you can dunk. When I think of how able a person is to play basketball, I think of the sport as a whole.
Can you pull up in the lane for a jumper just as easily as you can drive to the hoop? Can you cross over a solid defender and create scoring opportunities for your teammates? Can you consistently score as well as you can defend? I'll cut the suspense – yes, women can do all that. In that sense, women are just as able as men. Questioning that is simply sexist.
Former UConn standout Breanna Stewart made her professional debut with the Seattle Storm over the weekend after making a name for herself as one of the best college players to play the game, male or female. The same can be said of Chicago Sky forward Elena Delle Donne, whose skill set and technical ability could compete in the NBA. Yeah, I said it – others have too. Those are just the two currently making the most headlines – there are countless more.
WNBA salaries are still deplorable and attendance is still less than ideal, but the league is accomplishing everything it set out to do and more. There were days when female college basketball players had few professional options outside of playing for the national team in the Olympics or maybe overseas. Some players still have to play in China and other international leagues during the offseason, but more women than ever are receiving lucrative endorsement deals.
In 2011, Minnesota Lynx forward Maya Moore became the first female basketball player to sign with Jordan Brand. Jay-Z signed Tulsa Shock guard Skylar Diggins to his Roc Nation group in 2013, helping her land deals with Nike and Sprint. Delle Donne's deals with Nike, Genesis Today and DuPont net her an extra $250,000 a year – more than triple her starting salary.
There's still a long way to go. The maximum salary the WNBA can offer is $107,500 while the minimum amount an NBA player can earn is $490,180. If the leagues can't properly assess their players worth, it makes it harder for fans to follow through.
I think a lot of progress is contingent upon the way we discuss the WNBA. An easy story topic is discussing how much less its players make than the guys in the NBA, or how the women's league can't generate the same viewership or attendance, or how it has to fight for its life – trust me, I've written these stories.
But the WNBA should no longer be seen as less than, or even as anything compared to the NBA. The league has earned the right to be evaluated independently, to stand on its own. Girls shouldn't aspire to bypass it and play in the NBA. We should respect it for what it is – a successful professional sports league.
These players aren't good "for women" – they're good in general. No contest, no argument. We should give them a chance to prove that without trying to qualify their ability.
No one from my high school thought about playing sports professionally. It was a joke or a punchline, not a viable career path. My brother would dream about playing in the NBA one day before waking up the next morning as a budding MLB prospect. He currently plays JV basketball and has long quit baseball, but that doesn't stop him from dreaming.
Girls don't get to have those dreams because so many statistics and facts aim to prove they can't come true, at least not to the degree boys' dreams can. I think those times are changing. Maybe one day my high school will be able to claim itself as the alma mater of a professional basketball player, not just a one-time state champion.
Fahy joined the Bruin as a freshman in 2013 and contributed until she graduated in 2017. She was the Sports editor for the 2015-2016 academic year and an assistant Sports editor for the 2014-2015 academic year. Fahy spent time on the football, men's basketball, men's water polo, men's volleyball and swim and dive beats.
Fahy joined the Bruin as a freshman in 2013 and contributed until she graduated in 2017. She was the Sports editor for the 2015-2016 academic year and an assistant Sports editor for the 2014-2015 academic year. Fahy spent time on the football, men's basketball, men's water polo, men's volleyball and swim and dive beats.