Q&A: Actress Ryan Newman on plan to attend UCLA in fall and continue acting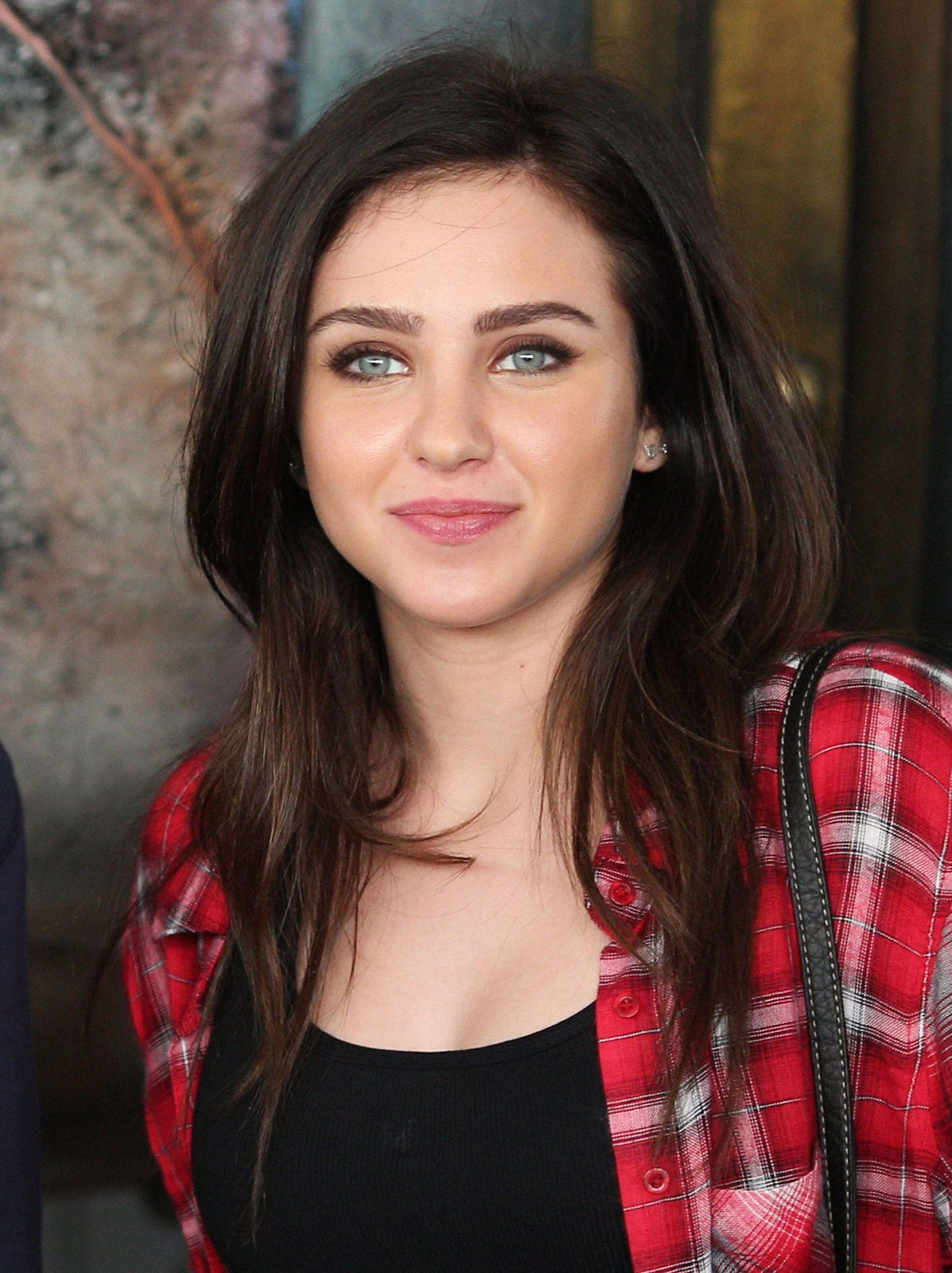 Actress Ryan Newman accepted her offer of admission to UCLA in March. The Disney Channel and Nickelodeon actress plans to study psychology as a Bruin. (Courtesy of Syfy)
Actress Ryan Newman will take on the life of a Bruin after 10 years of acting.
Newman has appeared in Disney Channel and Nickelodeon shows, including "Hannah Montana," "Good Luck Charlie" and "Zeke and Luther." She also starred in films like "Monster House," and currently has a recurring role as Allison on Nickelodeon's "The Thundermans."
In March, Newman accepted her offer of admission to UCLA, where she will be studying psychology while simultaneously pursuing her acting career. The Daily Bruin's Sarah Ahern talked with Newman about her decision to attend UCLA, balancing acting and school and what she hopes will come out of her UCLA experience.
Daily Bruin: On a recent Instagram post of your UCLA acceptance letter, you said UCLA was your number-one choice. Why UCLA over other another university?
Ryan Newman: I want to stay in the LA area so that I can continue pursuing my career, and UCLA is one of the finest institutions in Southern California. So I thought that was a perfect fit for me.
DB: Is psychology a career that you have always had an interest in potentially pursuing aside from acting?
RN: It's not necessarily another potential career path, but my mom has a masters in psychology and my dad has a Ph.D. in psychology, so I have grown up around psychology and with psychology. … It will help me with myself while I am doing this whole Hollywood thing and just getting through life with other people, with different personalities. It will also help me with my career, with acting and understanding people because that's a big part of what I do.
DB: How do you anticipate your experience will be different as an actress on the UCLA campus?
RN: Well, it will be my first year and I won't be living on campus, so I won't be in the dorms and that kind of thing, but I still hope I can involve myself in things as much as possible. But I will be busier probably than your average student.
DB: Are there any organizations you would consider joining on campus, or are you going to try and focus mainly on academics and your acting career?
RN: It will be mainly academics, but I'm very big into charity and philanthropy, so I would be interested in learning about UCLA's opportunities and involvement within that, since that is something I have always been involved in.
DB: Have you started planning future acting projects for this coming year while you're at UCLA?
RN: Unfortunately, I'm not a series regular on a television show right now, so I don't have that stability of what exactly my schedule is going to be, but, of course, while I am at UCLA that could definitely happen. Right now, I've been doing movies and recurring roles and that kind of stuff, so it'll be interesting with my schedule. But as soon as I got in (to UCLA), I started reaching out to counselors. Hopefully, I can schedule all the classes that I want for a couple days a week.
DB: What do you hope to get out of your experience at UCLA?
RN: I just want to learn and be in an environment with other people who want to learn. I am excited to get different perspectives and to just get academic enrichment, personal enrichment and social enrichment. I just want to be a well-rounded person and I want my education to be well rounded as well.