The Quad: The slow rise of parasols as sensible sun protection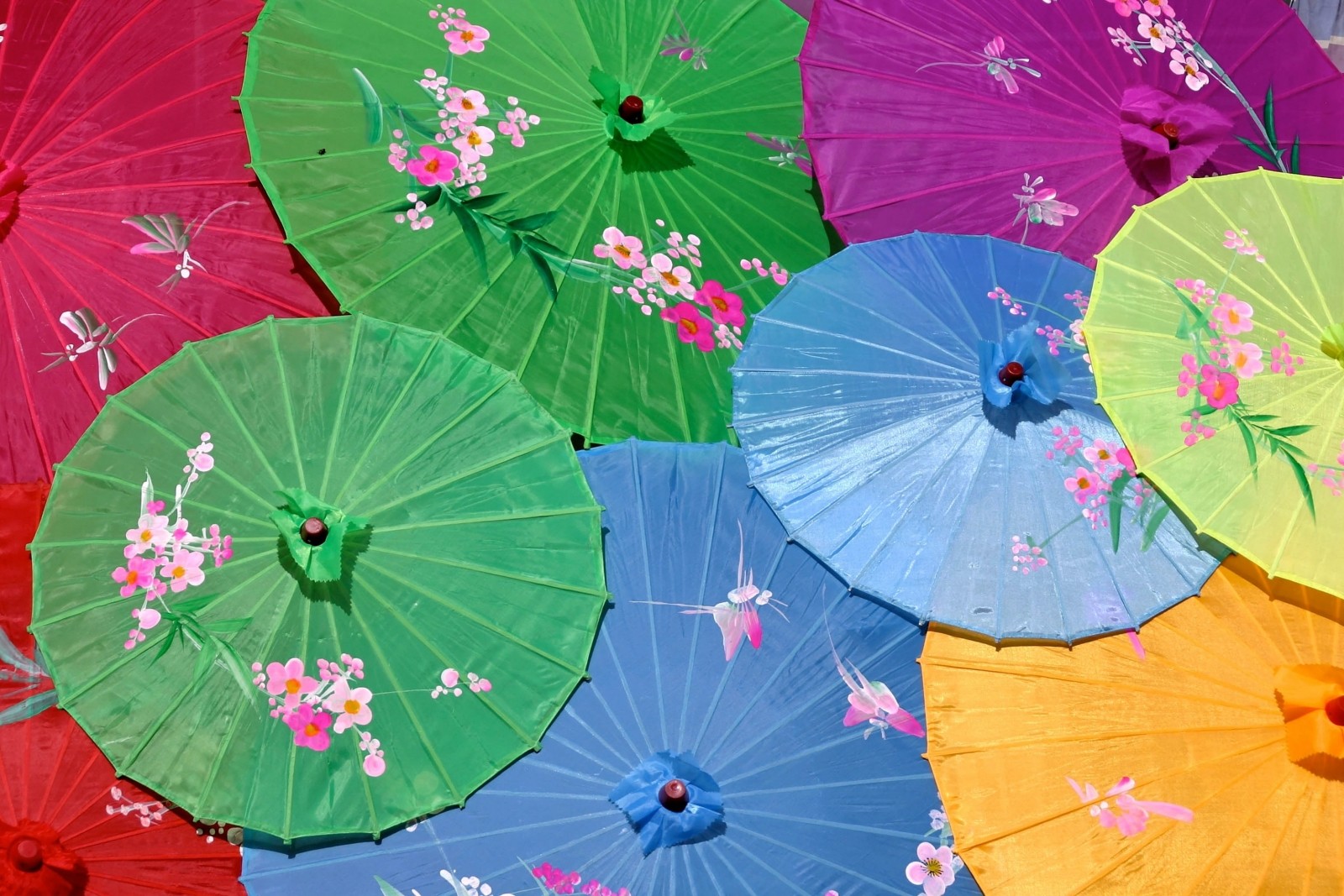 Parasols are woefully underused in sunny Southern California.
For nearly a decade it's been suggested that parasols are making their comeback as the go-to way of protecting your skin from sun exposure. While we don't seem to be quite there yet, the appearance of a few around UCLA does point to a growing awareness of their utility as an effective shield for the skin.
Parasols were invented thousands of years ago for the purpose of protecting the skin in areas of the world with high sun exposure, like Egypt and the Middle East. They differ from umbrellas in that they're intended to be more lightweight, and this decreased durability makes them unsuitable for rain protection. Early versions were later adapted in the Victorian era to serve as ornate, decorative fashion accessories and help women preserve their fair skin.
Some countries, such as India and China, still have areas that use parasols widely today. Perhaps there is a lesson to be learned from the staying power of an item that is essentially a relic.
The idea of a student body blanketed with colorful parasols sits well with me. It seems that in an era where incidences of skin cancer are at an all time high, anything we can do to mitigate our personal risk is a smart move.
Incidentally, parasols can still be a great way of expressing yourself through a fashionable accessory. In particular, I imagine art students would have a great time customizing their own. This might even be a good way for creative students to turn a profit if they want to sell their designs.
Last week I approached a student who was carrying a bamboo parasol with a green paper canopy to ask where she'd gotten it from. She told me that it was a leftover prop from a themed party she had attended and that they'd bought a bunch of them in bulk online for just a few dollars each.
With this in mind, I wonder why more haven't jumped on the bandwagon. Compared to sunscreen, which requires a process of application and re-application, a lightweight personal shade seems to be a better option. This is particularly convincing when you compare the ever-increasing price of sunscreen, which is now often more than $10 just for a standard tube, to buying a parasol for as little as a few dollars.
While I tend to prefer the look of vintage parasols from the turn of the 20th century and earlier, complete with lace or embroidery, the modern paper iterations do the job just as well. Many paper parasols possess a charm of their own, having been painted or printed with eye-catching designs.
Perhaps we'll soon be seeing parasols actually trending around and off campus. Since variations seen today have the attractive benefits of being easily accessible and inexpensive, it would make sense for students to start using them. California is no stranger to sunny days, after all.