Alumnus director delves into drama with independent film 'Holdout'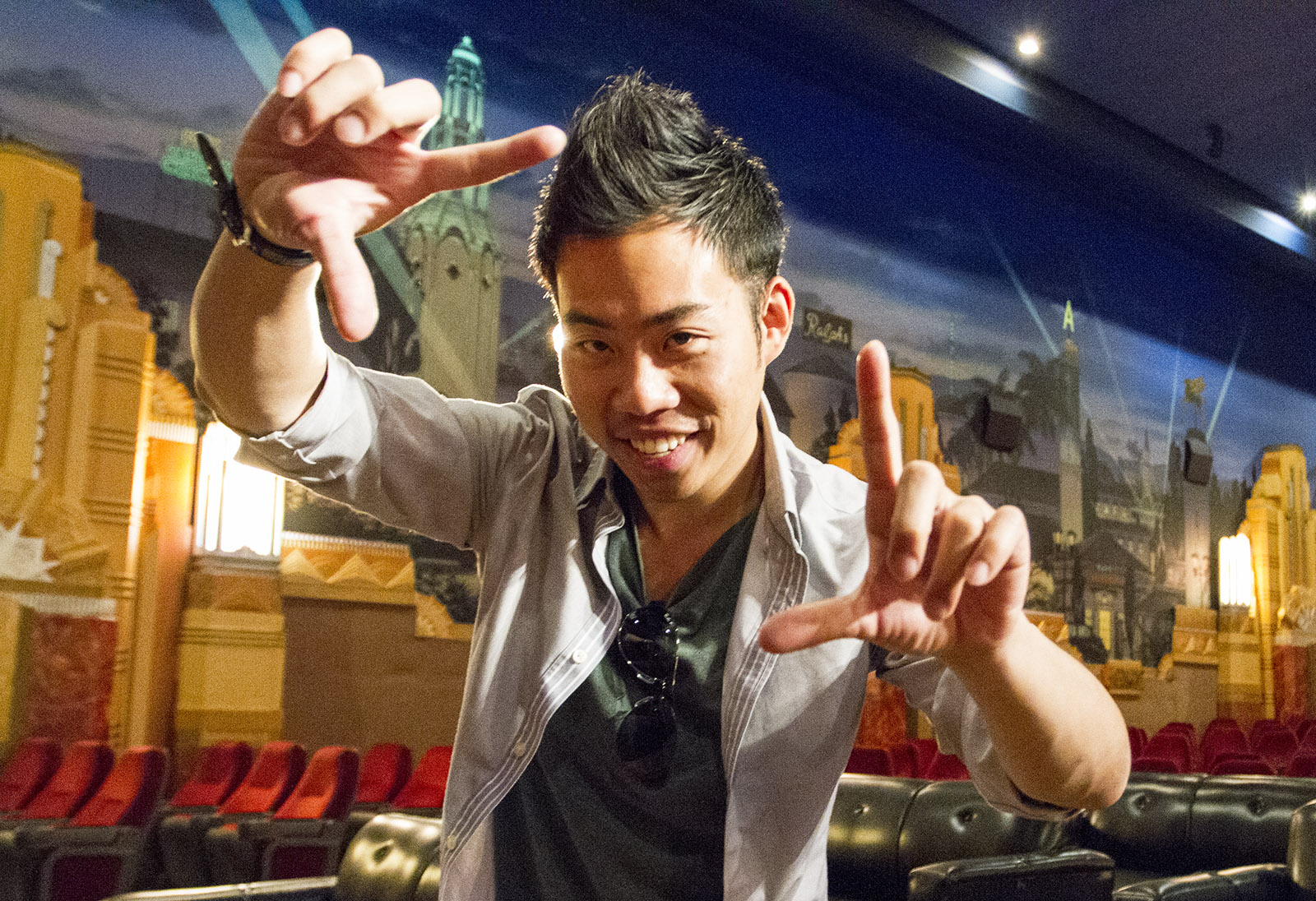 UCLA alumnus Brian L. Tan directed the film "Holdout," which will premiere at the Crest Theater in Westwood on Friday. As a UCLA student, Tan founded the Film and Photography Society in 2006. (Kira VandenBrande/Daily Bruin)
Brian L. Tan said he used to pack nearly one thousand people into Ackerman Grand Ballroom to showcase the Film and Photography Society's work.
Six years later, the UCLA alumnus is hosting a red carpet event at the Crest Theater in Westwood on Friday for his new movie "Holdout."
As a UCLA student, he founded FPS in 2006 through which he primarily built his directorial and film experience. Tan said he felt UCLA's film program was too theoretical so, knowing the industry favored experience over a degree, he created FPS as a space for students to gain practical experience with film production.
Through his work with FPS, Tan landed an internship at DreamWorks Animation and eventually wound up at Digital Domain, a visual effects and digital production company. During his time at Digital Domain, he worked on movies like "TRON: Legacy" and "X-men: First Class" until the end of 2012.
Then, in 2011, when Tan was only 21 years old, his mother passed away. Losing his mother forced Tan to confront his own mortality, pushing him to eventually quit studio work in order to follow his dream of directing his own films, he said.
"My personal philosophy in life has always been, 'It's better to try and fail than fail to try,'" Tan said. "If death comes knocking I can go out with a smile on my face knowing that I've given (directing) my best shot."
While he struggled after leaving the studios for independent work, Tan said he knew succeeding in Hollywood requires grit. He spent years working hard, building his network of connections and hoping for some good luck. Now, he directs his own projects including small commercials and independent short films like "Holdout."
"Holdout" is inspired by the true story of holdout Hiroo Onoda, a soldier who continued fighting even after Japan had surrendered in World War II.
"Holdout" is not a historically accurate documentation of Onoda's story, Tan said, but rather tells the tale of a fictional character named Matsuo Ohori going through a similar struggle as a holdout and meeting an American hippie in the 1970s.
UCLA alumnus Gabriel Montoya, the film's editor, said he tried to illustrate what it was like for Ohori to live on an island alone and be so set in his ways as a soldier.
"When something comes in and questions (his reality), that kind of story is a really interesting character study," Montoya said.
Tan said the story is about how humanity is capable of both extreme good and extreme evil, an idea which was influenced by his visit to Nuremberg, Germany where the Nuremberg trials were held. When visiting the historical site, Tan said he listened to audio recordings of the war criminals explaining how they committed genocide in order to feel a sense of belonging.
In "Holdout," Tan said the soldier creates a reason for living by crafting a reality in which the war isn't over.
UCLA alumna and the music supervisor on "Holdout" Lauren Gennawey said she was drawn to the project because the story prompted her to question the reliability of the protagonist. Since the film focuses heavily on the protagonist's inner mental struggle without much dialogue, Gennawey said the music had to reflect his emotions.
"(The audience) needs to rely on the music to tell them what (Ohori is) thinking, going through and feeling," Gennawey said. "There was a lot more pressure in that sense to create the direction of the film using the music."
In order to recreate an island setting, the film crew had to deal with a grueling five days in a Hawaiian jungle, battling camera malfunctions, rain and mosquito bites, while also shooting everything with handheld cameras in the mud.
Although shooting on location created challenges, Tan said it gave the film a level of authenticity they could not have achieved in a studio. Tan endured hours of hikes and humidity for a month to get into the mentality of how someone in a similar predicament would behave, he said.
"It's what I call method directing: You as a director put yourself in the thick of it and immerse yourself as much as you immerse the actor, and that produces a very authentic film," Tan said.
While "Holdout" has one big action scene full of gunfire and explosions, the film is much more of a drama, which is unlike Tan's usual action-packed projects.
Tan said directing such a character-driven piece was difficult for him because he lacked experience in it. Directing subtle, nonverbal interactions and nuanced dialogue scenes was a skill he needed to work on, and "Holdout" was the perfect opportunity for it.
"Previously, you could almost say actors spoke with bullets instead of dialogue in my films," Tan said. "I've learned and grown from ("Holdout") regardless of how the film goes."