Danny Siegel's passion for public service drives USAC candidacy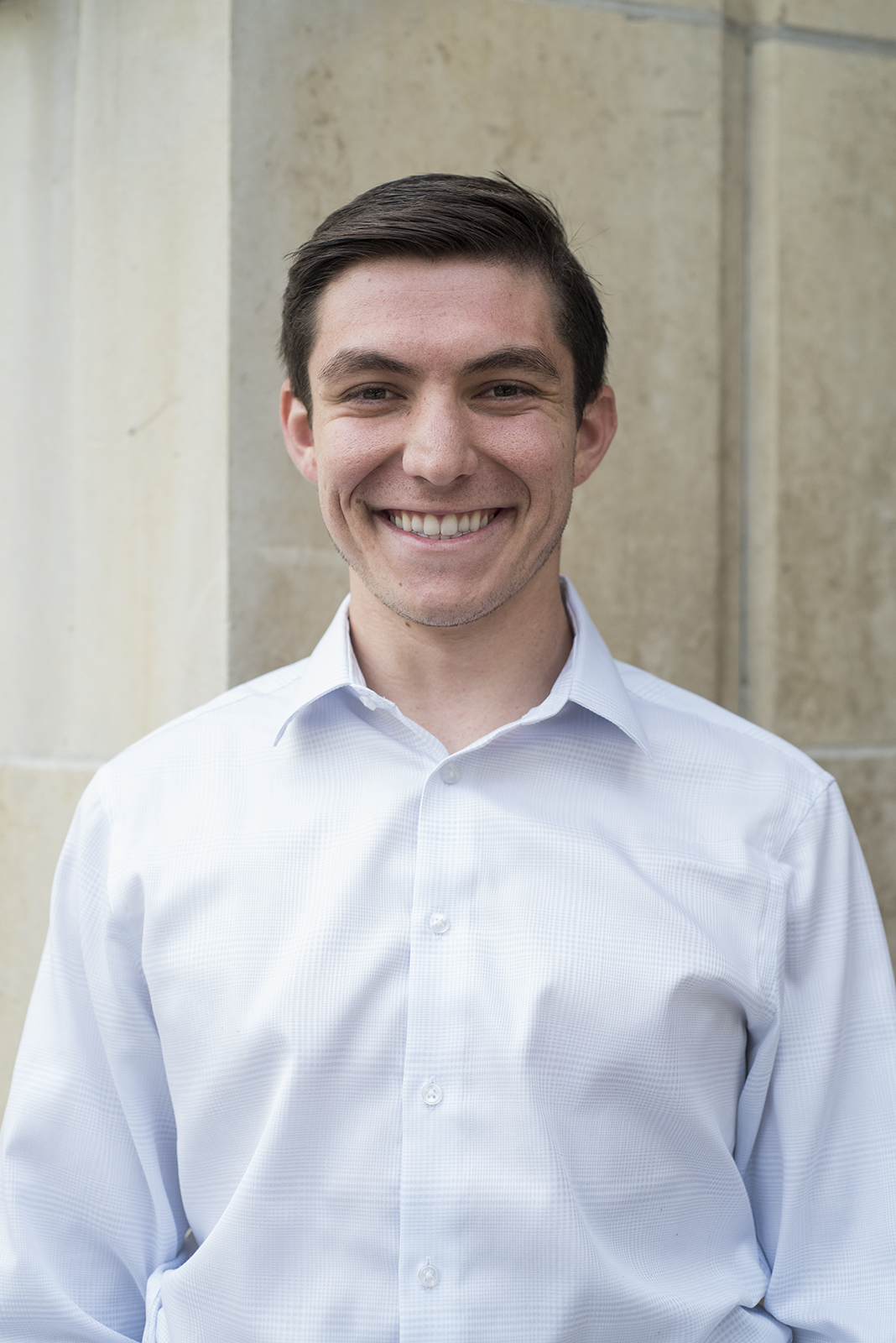 Danny Siegel, currently an undergraduate student government general representative, is running to be USAC president with the student-run political group, or slate, Bruins United. (Owen Emerson/Assistant Photo editor)
The night Barack Obama was elected U.S. president in November 2008 was the night Danny Siegel realized he wanted to be involved in student government.
"Watching election night and seeing all the raw emotions from people around the world and my own family was very empowering," said Siegel, a third-year political science student.
Siegel said the presidential election made him realize public service can be incredibly transformative. He added he thinks it can bring people of different cultures and backgrounds together for one common cause.
Siegel, currently an undergraduate student government general representative, is running to be USAC president with the student-run political group, or slate, Bruins United. Bruins United, which has run candidates since 2004, will run 11 candidates in this year's election.
If elected president, Siegel said he hopes to revitalize Westwood Village's college-town atmosphere and increase alumni networking. He also aims to advocate for more transparent housing procedures between landlords and students.
Siegel said his family has been involved in public service for generations. His grandmother was a public school teacher, and his father worked for the Los Angeles Unified School District for 25 years. He added his family's involvement in public service has encouraged him to help the UCLA community.
During his first year at UCLA, Siegel worked on creating the Circle of Six application, a mobile application that provides students with contacts for emergencies, as an intern in the internal vice president's office. Siegel said the project made him realize he could impact students' lives.
Siegel said he also aimed to foster more camaraderie and school spirit as general representative by hosting the Bruin football viewing party in fall 2015, which attracted 2,000 attendants.
Will Tamposi, a second-year English student and a close friend of Siegel's, said he has seen Siegel dedicate much of his time to working on USAC-related projects. He added he thinks Siegel's passion and dedication is an essential quality for anyone who wants to be involved in student government.
Tamposi said he remembers watching Siegel draft emails until 3:30 a.m. during midterm season to make sure they were well written.
"He really made sure the job was done, even if this meant staying up very late at night," Tamposi said.
Siegel said he thinks the president's job is to create a harmonious and inclusive relationship among all representatives on the USAC council. He added he sees involvement in USAC as a tool for students who want to mold change with their own hands.
"I see myself … making a positive impact on people's lives, whether that be working in the private sector or serving in the public sector," Siegel said.