2016 NFL Draft recap: Bruin selection show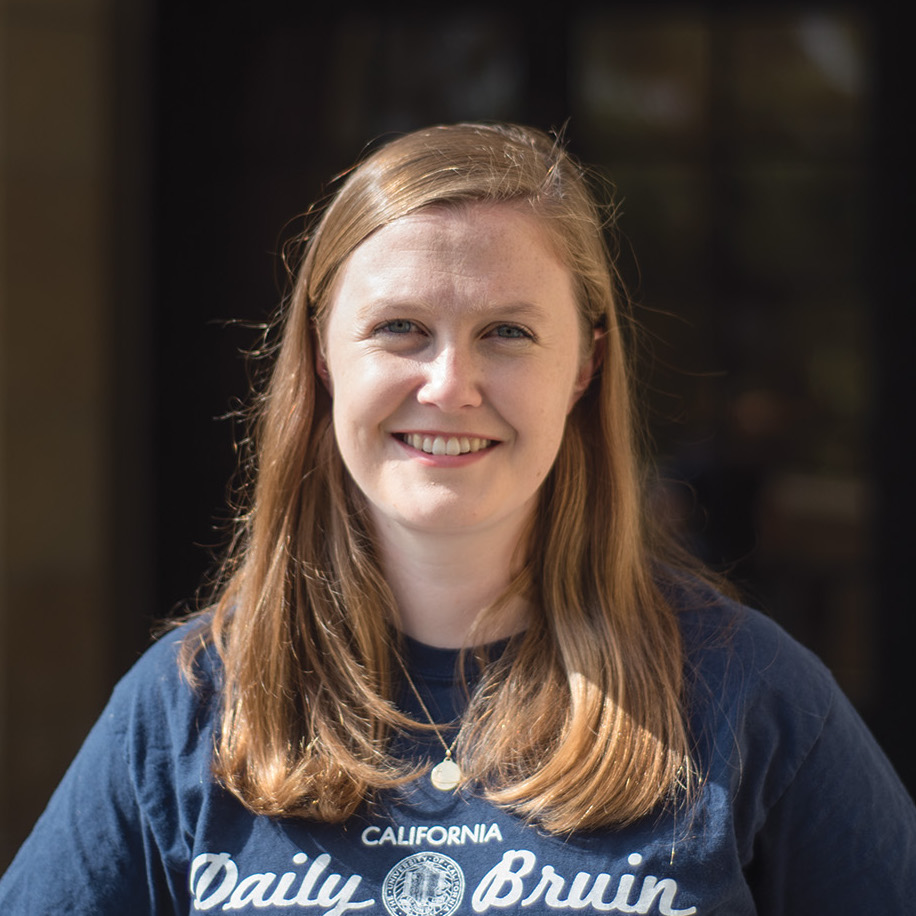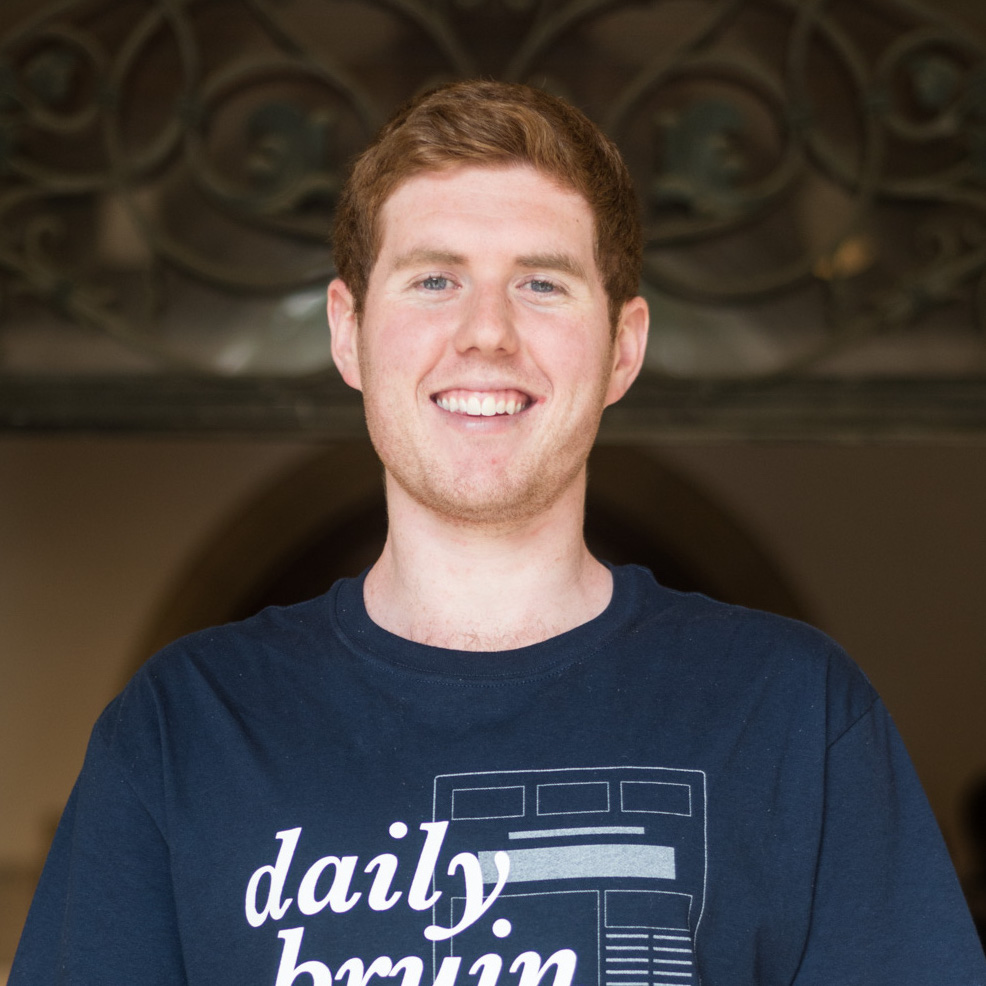 Many UCLA players fell further down the draft boards than expected, but the 2016 draft was ultimately one of the biggest for the Bruins in history.
Eight former UCLA football players were taken over the weekend, marking the most to be selected since 1988. Since the end of the draft, four more undrafted players have signed free agent deals with pro teams to bring the total number of NFL-bound Bruins to 12.
Take a look at the full breakdown below, highlighting the UCLA careers and the draft day drama for each of these former players as they leave Westwood and continue on to the pros.
Round 1, 27th overall – Defensive tackle Kenny Clark
6 feet 3 inches, 314 pounds; 5.06-second 40-yard dash
Who would have guessed that Clark would be the first Bruin off the board?
The answer is no one, at least until the day of the draft when team after team passed on then-highly touted linebacker Myles Jack because of a whirlwind of injury concerns. Clark, in contrast, offered dependability, consistency and an imposing force for any defensive scheme.
With its long-time defensive tackle B.J. Raji announcing that he would step away from football for the 2016 season, the Green Bay Packers nabbed Clark as a replacement, making him the first UCLA player to go in the draft's opening round since Anthony Barr went ninth overall in 2014. Clark will join former Bruin quarterback Brett Hundley, whom the Packers drafted in the fifth round last year to serve as a backup for Aaron Rodgers.
A former high school wrestling standout, Clark makes great use of his hands to drive back opposing linemen and his football IQ has been universally lauded. He was a productive college player, earning second-team all-conference honors as a sophomore and first-team recognition as a junior. He not only finished second on the UCLA defense in tackles in 2015 but also upped his pass-rush productivity, registering six sacks after just one in his first two seasons.
Round 2, 36th overall – Linebacker Myles Jack
6 feet 1 inches, 245 pounds
The Jacksonville Jaguars were rumored to be debating whether or not to select Jack with the No. 5 pick in the draft. They passed and instead grabbed Florida State defensive back Jalen Ramsey. Less than 24 hours later, with another opportunity at Jack, they traded up two spots to take the linebacker with the 36th overall selection.
There are certainly risks associated with the former UCLA linebacker, but the upside is clear. He's an elite athlete with positional versatility and a nose for the ball.
"I definitely believe I'm a steal; I have to prove it," Jack said Saturday night. "I ended up going second (round) to an organization I wanted to go in the first place."
In Ramsey and Jack, the Jaguars brought in two explosive defenders and added a heavy dose of playmaking to its pass defense.
Jack's decision to leave college early after his knee injury was met with some raised eyebrows – including those of UCLA coach Jim Mora – about the lack of college tape for teams to evaluate. Throughout the draft process, it seemed Jack would overcome those concerns, with the linebacker skyrocketing to the top-five of mock draft after mock draft throughout the spring. Then came news of a chondral defect in Jack's knee, and the Bruin fell all the way out of the first round.
Round 5, 148th overall – Caleb Benenoch
6 feet 5 inches, 305 pounds; 4.98-second 40-yard dash
Myles Jack wasn't the only Bruin who fell slightly further down draft boards than expected. Offensive lineman Caleb Benenoch, who decided to forego his senior season, was widely projected to be a third-round selection.
The three-year player ultimately had to wait until the final day of the draft to hear his name from the Tampa Bay Buccaneers. He was the 148th overall pick.
When Benenoch declared back in late December 2015, the 6-foot-5, 305 pound lineman offered the size and skill at multiple spots on the field to make him a valuable and versatile pick.
He started 35 games in his UCLA career, primarily at right tackle. With an O-line depleted by injury, Benenoch was forced to also play at guard during the 2015 season. His experience at both positions likely boosted his standing in the draft.
Round 5, 149th overall – Paul Perkins
5 feet 10 inches, 208 pounds; 4.54-second 40-yard dash
Perkins being selected in the fifth round was no surprise, but being picked by the New York Giants was. Perkins is joining what is now a six-man running group on the team, all poised to compete for playing time.
"We have a lot of competition in the room," said Giants coach Ben McAdoo after the draft. "We like all those guys. They all have distinct things they do well, and there will be a lot of competition. It will be exciting to watch, and see how it unfolds."
Perkins finished his 2015 season fourth in rushing and tied for second in touchdowns in the Pac-12. He was also named second-team All Conference.
Round 5, 154th overall – Jordan Payton
6 feet 1 inch, 207 pounds; 4.47-second 50-yard dash
Payton put together a solid senior season to lay the foundation for a him to become a respectable draft pick. He quickly became freshman quarterback Josh Rosen's go-to receiver, racking up four 100-yard receiving games and becoming the school's all-time receptions leader by the end of the season.
In a draft where few Bruins went when they were supposed to, Payton was picked up sooner than expected. The Cleveland Browns nabbed the receiver with the 154th overall pick in the fifth round after many predicted Payton to be a sixth or seventh round pick.
ESPN called Payton the receiver with "the surest hands in the draft" after he dropped only four percent of all passes slung his way during his time as a Bruin.
Round 7, 222nd overall – Aaron Wallace
6 feet 3 inches, 240 pounds; 4.57-second 40-yard dash
Wallace went to the Tennessee Titans in the seventh round Saturday. The linebacker distinguished himself in 2015 by leading UCLA with 12.5 tackles for a loss and seven sacks. Wallace had to fight for playing time over the course of his entire collegiate career, redshirting his freshman year and seeing sparse time on the field during the next two seasons.
Coming out of San Bernardino at the beginning of the 2015 season, Wallace still didn't have a starting job. After UCLA began to wear thin at the linebacker position, losing Myles Jack in September, Wallace was given a chance to shine and had a breakout year.
What did the Titans like about Wallace?
"His length, speed, his quickness of the edge," said general manager Jon Robinson. "He's got some good tools to develop – that first-step quickness and that initial burst being the two biggest things."
Round 7, 231st overall – Thomas Duarte
6 feet 2 inches, 231 pounds; 4.72-second 40-yard dash
Duarte surprised many by becoming an early enrollee in the NFL Draft after three solid seasons at UCLA. After fighting his way into the lineup as a freshman, Duarte went on to become a solid receiver, providing a consistent second option for freshman quarterback Josh Rosen in his final season.
Duarte had 53 receptions for 872 yards in 2015 and looked set to build on his success next season, but chose instead to turn pro. The Miami Dolphins liked what they saw over Duarte's three years at UCLA and used the 10th pick of the seventh round to add him to its roster. Duarte, who played primarily wide receiver at UCLA, joins the Dolphins as a tight end.
He has the tools to play wide receiver but would be much more valuable as a tight end – if he can make that transition, he could capitalize on the NFL's increasing use of pass-catching tight ends to create matchup problems for the defense.
Round 7, 238th overall – Devin Fuller
6 feet; 195 pounds; 4.39-second 40-yard dash
Fuller came into UCLA's Pro Day under most scout's radars. Fuller, who was a quarterback and defensive back in high school, switched to wide receiver his freshman year. He hauled in the second-most passes on the team his sophomore and junior seasons, but ankle and head injuries limited him to 11 games his senior year, costing him an invitation to the NFL combine.
In the games in 2015 he did play, Fuller had notable performances. Against Cal, he caught seven passes for two touchdowns and a career-high 100 yards and returned 194 yards against BYU including a 56 yard punt return.
With consistent play, Fuller proved he can be a force to be reckoned with and with additional wide receiver coaching in Atlanta, Fuller can be another quick option for quarterback Matt Ryan.
Undrafted free agent – Center Jake Brendel
6 feet 3 inches; 286 pounds; 5.01-second 40-yard dash
Brendel, a co-captain for three years at UCLA, is an intelligent interior lineman who makes good use of angles at the second level in the running game.
From a size and athleticism standpoint, he will have trouble matching up with NFL defensive linemen. He's got small hands and short arms, physical traits that surely played a part in him going undrafted, and has had trouble staying low enough to control engagements with defenders.
But as a first-team Academic All-Conference selection in the Pac-12, Brendel is the type of guy that could stick around in the league by making the best out of his physical traits.
Undrafted free agent – Ka'imi Fairbairn
5 feet 11 inches; 183 pounds
After winning the prestigious Lou Groza award in December, Fairbairn looked like he would be a late-round draft pick. That didn't materialize, though, with Fairbairn not hearing his name called Saturday on the final day of the draft.
The kicker eventually signed with the Houston Texans once the draft had concluded. Fairbairn was passed over despite piecing together a historic senior season. In his final year, he became the Pac-12's leading scorer with 413 career points and also made a 60-yard field goal.
Despite his many accolades, Fairbairn did struggle with inconsistency, which ultimately outweighed his precision and finesse. He now heads to Texas to prove that wrong.
Undrafted free agent – Logan Sweet
6 feet; 187 pounds
After Myles Jack's fall into the second round, the next biggest surprise for UCLA fans this weekend might have been Sweet signing with an NFL team.
The former walk-on, who ended up earning a scholarship, made just nine catches in his UCLA career, seeing most of his action on special teams. In 2015, he caught three balls for 27 yards.
Sweet looked impressive at UCLA's Pro Day this spring, though, and now will have a chance to prove himself as an undrafted free agent with the Indianapolis Colts. If he is to make the roster, the majority of his action will likely come on special teams.
Undrafted free agent – Alex Redmond
6 feet 5 inches; 294 pounds
Redmond's junior season highlighted his polarizing career at UCLA.
The former four-star guard was a consistent starter since his freshman year, but abruptly left the program and signed with an NFL agent after being declared academically ineligible for the Foster Farms Bowl.
His questionable commitment and work ethic as well as his penalty-prone play throughout his career left him without a team at the end of the NFL draft.
But his potential and athleticism earned him a spot with the Cincinnati Bengals and a chance to redeem his football career.