Q&A: Comedian Quincy Jones talks performing at UCLA, terminal illness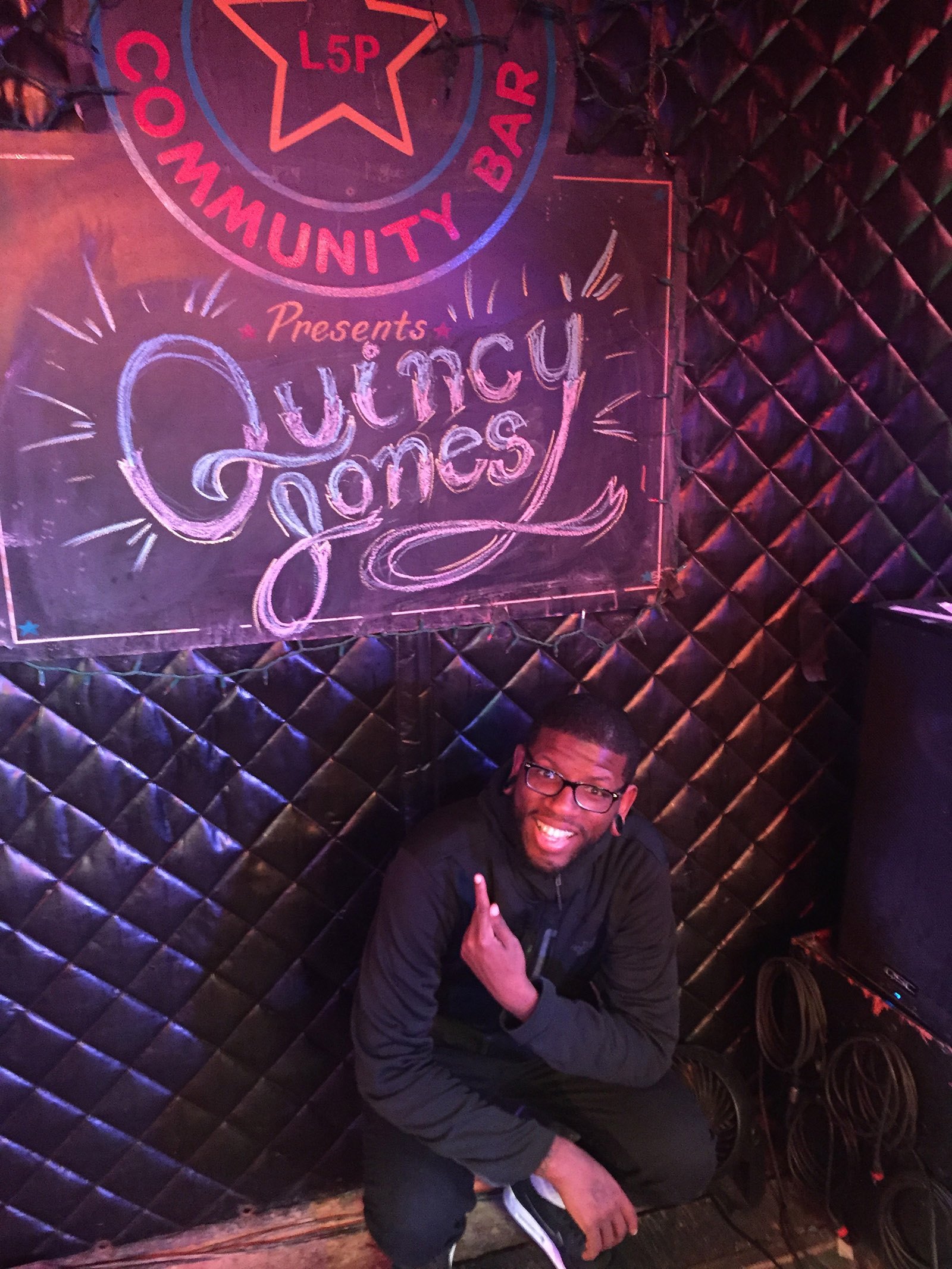 Comedian Quincy Jones, who was diagnosed with stage 4 mesothelioma, hoped to air his own comedy special after a doctor told him he only had a year to live. Jones now has his own HBO special, funded by Kickstarter and supported by Ellen DeGeneres, and will perform at UCLA Wednesday for the local comedy scene. (Courtesy of Cassie Winett)
After a doctor told him he had one year to live, stand-up comic and terminal cancer patient Quincy Jones said his one wish was to air his own comedy special.
With the help of Ellen DeGeneres and a Kickstarter campaign that raised over $50,000, HBO is set to make Jones' dream a reality June 2 by airing his special "Quincy Jones: Burning the Light." The comic is first bringing his act to UCLA, turning his attention to the local comedy scene.
Jones will join fellow comedian Ali Wong as the two comics take the stage at UCLA's Carnesale Commons Palisades Room on Wednesday for OCHC 2016: Bruin Laughs, a stand-up comedy event for students.
The Daily Bruin's Daniel Maraccini spoke with Jones about his upcoming HBO comedy special, performing at colleges and what he hopes to achieve next in his stand-up career.
Daily Bruin: When you got on stage for your special, did it feel very different from performing at local clubs?
Quincy Jones: There's definitely a difference because you're recording it. It automatically makes everything different than a normal club set. A normal club set, you can wear whatever you want. With this one, a lot of time, thought and energy went into it.
DB: How does doing stand-up at a college compare to performing at a club? Is one significantly harder to get laughs in than the other?
QJ: It's all about what your material is like, I guess. Young kids laugh at different things than an older club-goer is going to. So as long as you have a lot of well-rounded material you should be good.
DB: A lot of comics don't perform at colleges because they say the students are too politically correct. From your experience is that an issue?
QJ: I feel like overall in today's society there has been a little too much politically correct policing … The only way we're ever really going to continue to grow as humans and as different cultures is by us asking what society deems as taboo topics and by asking about differences in race, culture, religion, sex and stuff like that in order to learn.
DB: What was it like being on Ellen's show, and having her support?
QJ: This might sound weird, but it felt validating. After doing all the hard work that we're trained to do as comics it paid off. (It) was a good feeling.
DB: How has being diagnosed with stage 4 mesothelioma cancer changed the way you approach your stand-up act?
QJ: I get a little frustrated sometimes with things, like when a joke's not working or a crowd's being unnecessarily difficult. It's like, "Come on man. You guys know that you could make things easier."
DB: What material will you present at UCLA?
QJ: I sort of go off the energy of the crowd. For me if the crowd's great then we're going to have fun, but if the crowd is okay then I'm just going to have fun …
I'm a huge fan of (UCLA student comedy act) BoyBand … I'm a fan of the movement they have. They're my friends, and I try and support my friends, so when they asked me (to perform) I was like, "Cool, I'll do it."
DB: Now that you have your special "Burning the Light" coming out, what's your next goal as a comic?
QJ: To continue to stay funny and to continue to grow and build … I just want to live in the moment for right now and enjoy it. I've accomplished a lot in a short amount of time, and I figure I might enjoy it for a little bit.