UCLA's new soccer-specific stadium will unite Bruin fans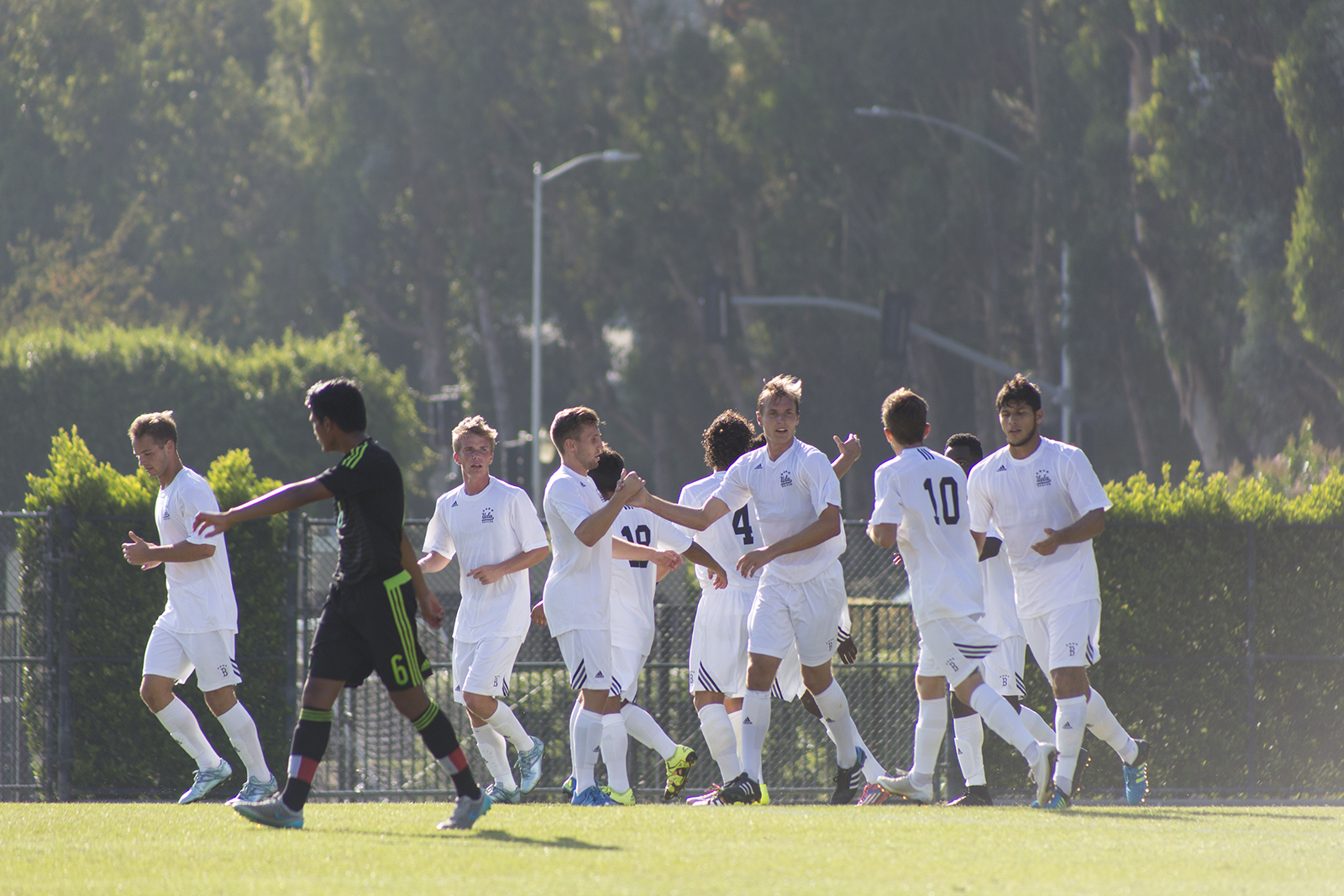 The North Athletic Field is currently used for UCLA sports teams, intramural and club sports alike. Pictured: an exhibition soccer match from last fall. (Keila Mayberry/Daily Bruin)
If your Tuesday was too busy this week, you might have missed the announcement of a new soccer-specific stadium where the North Athletic Field is now. Construction is set to begin this fall, which is huge news for all soccer (football) fans.
UCLA has received a $5 million donation toward this new stadium, which will have real locker rooms instead of the impromptu tents that are set up for games at Drake Stadium. With capacity set to be at around 3,000, the new field will offer a more charming and compact atmosphere, perfect for any casual fan to turn their attention to the "beautiful game."
So, why do I care so much? Soccer was not always at the forefront of my sports fandom. I grew up watching Donovan McNabb's Eagles, Allen Iverson's 76ers and Jimmy Rollins' Phillies, teams that always seemed to have aging stars leading the way. But I never had a soccer team – the Philadelphia Union joined MLS in 2008, but the European leagues are where the real fun is.
Enter Liverpool Football Club. By the beginning of my time as a student here, I was waking up – often before the sun – to watch every single Liverpool game. I was addicted with the same passion that elicited tears on a cold February evening in 2005 when the Eagles fell 21-24 to the Patriots in Super Bowl 39.
A large portion of my love for soccer can be attributed to Liverpool and its electrifying players. However, I have come to realize that the game itself is what I really cannot get enough of. I'm growing tired of watching the NFL and college football, where play commences and six seconds later everyone takes a 60-second break.
When I watch Liverpool, I know for a fact that for 45 minutes there will be no breaks, no commercials and no endless replay sessions to determine whether a player might have stepped one inch out of play. After that, I'll take 15 minutes, throw two eggs in the pan and return for another 45 uninterrupted minutes. The game is also deeper tactically than that of any sport I've ever watched; it is the ultimate team game. Just take a look at the complexity of the presentation that current Manchester United manager Louis Van Gaal put together when he began coaching FC Barcelona in 1997.
UCLA's soccer program, much like Liverpool's, is nothing short of the school standard. The men's team was ranked No. 1 going into this past preseason, and the women's team is only two seasons removed from a national title. The two teams combined have a total of five national titles and eight second-place finishes.
If there was ever a good time to place a little more focus onto the wonderful sport of soccer, it is now. Fans will be closer together, instead of thinly spread out like they are at Drake. Even with similar numbers in the crowd, the atmosphere will improve immensely in a more intimate stadium, turning passive onlookers into real fans. The UCLA soccer experience is already great; the new stadium will make it even greater.
Share joined the Bruin as a junior in 2015 and contributed until 2016. He spent time on the men's soccer and men's volleyball beats.
Share joined the Bruin as a junior in 2015 and contributed until 2016. He spent time on the men's soccer and men's volleyball beats.