Family, theater go hand in hand for UCLA alumna's starring role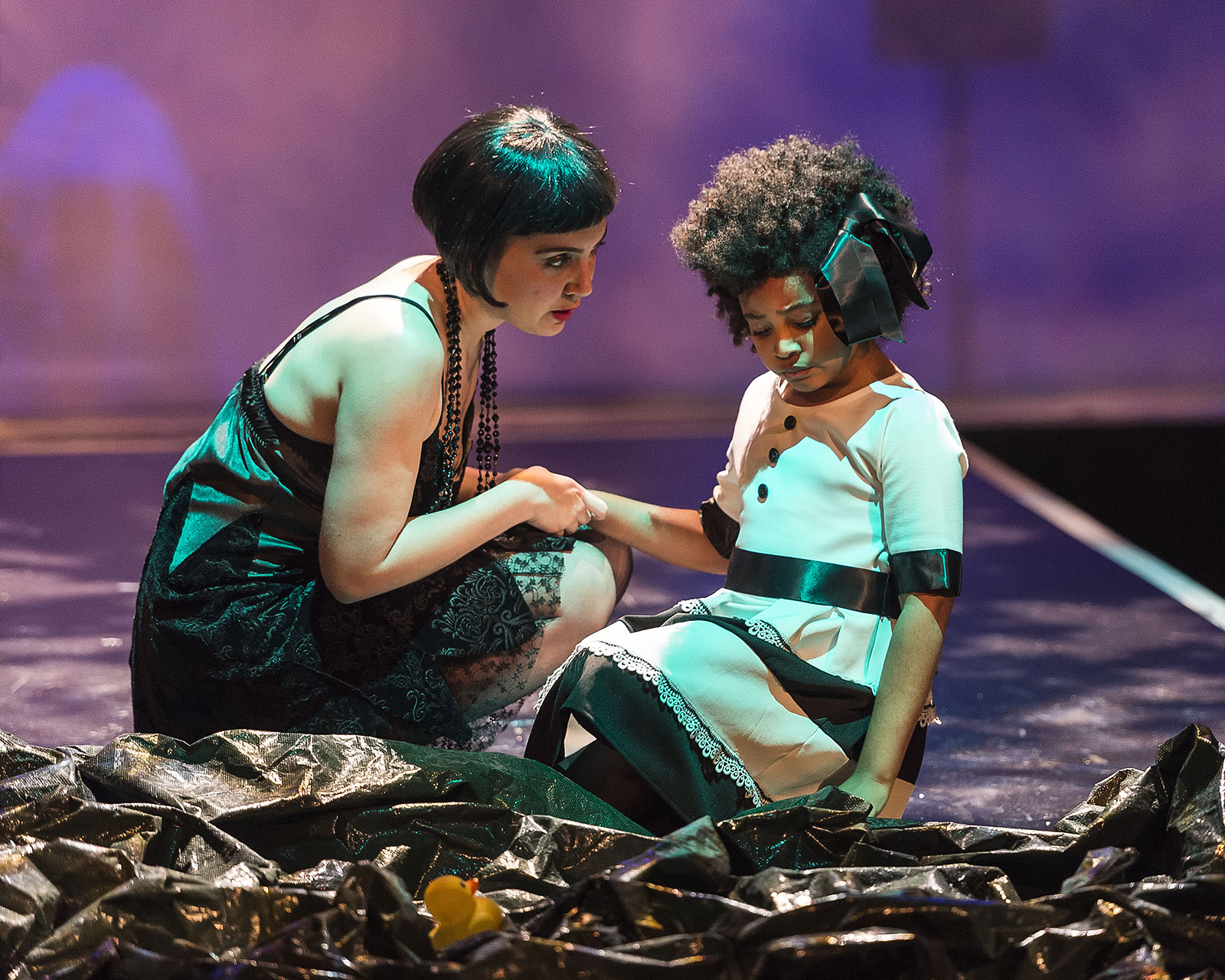 Alumna Alison Elliott is currently starring in "Six Characters in Search of an Author," a play that premiered Saturday in Pasadena. Elliott performs alongside her mother, father and younger brother, and said her close relationship with her family allowed her to get past the strange relationships the characters experience in the play. (Courtesy of Craig Shwartz)
Three-year-old Alison Elliott sat in her car singing the haunting lines of Ophelia in "Hamlet".
By the time she was 4, Elliott's parents had to pretend she was a theatrical understudy and create fake five-minute rehearsals to indulge her yearning to be on stage.
Elliott, a UCLA alumna, is currently starring in the play "Six Characters in Search of an Author." The play is directed by her parents, Julia Rodriguez-Elliott and Geoff Elliott, and premiered Saturday in Pasadena, California.
Elliott found theater to be her first home as she grew up surrounded by the bustle of rehearsals for her parents' theater company, A Noise Within. As a child, she often would fall asleep wrapped in a sleeping bag at the back of the theater to the sounds of performance and be carried home by her father.
In a way, Elliott said theater brought her family closer. She was able to see her parents be open and vulnerable on the stage and discover sides to them she didn't know existed.
"It helped me understand (my father) both as an artist and as a person," Elliott said.
While she was exposed to theater at a young age, Elliott said she initially considered other career paths such as marine biology. However, she began pursuing the art form professionally after she graduated in 2010.
"I eventually realized that I enjoyed performing and that performance is in my blood – I couldn't escape it," Elliott said.
The absurdist play tells the tale of a family of six unfinished characters who, after being abandoned by their author, storm into a theater, interrupt a group of rehearsing actors and demand the director help them tell their story in the form of a play.
The characters are not only in a literary limbo, but are also desperately searching for a release from the horrible events that have plagued their family, Rodriguez-Elliot said. The play essentially deals with the family trying to cope with trauma.
"We all need to have our stories heard and there's something therapeutic about that, and that's the reason we all go to the theater," Rodriguez-Elliott said.
The trauma the characters struggle with revolves around the accidental death of one of the children and the suicide of another. The tragedy is triggered by an encounter between two characters, The Stepdaughter and The Father, who are played by Elliott and her own father, respectively.
Initially, Elliott found it difficult to grasp The Stepdaughter's forceful personality and her character's relationship with her stepfather, The Father. When Elliott first read the play, she said she was disturbed that her character's stepfather would be played by her actual father because of their characters' abusive and sexual relationship.
The Stepdaughter and The Father have a cold relationship whereas Elliott and her father have a strong, open connection. Elliot said because her and her father have such a close relationship, they were able to accept the strange relationship of their characters and move past it.
"We laughed about it and embraced the discomfort in a positive way," Elliott said.
In the play, The Stepdaughter is forced to work in a brothel when The Father arrives and has an intimate exchange with her. The Stepdaughter furiously attempts to expose, punish and torture him for trying to make excuses for his actions, Elliot said.
Rodriguez-Elliott said while Elliott initially found portraying the salacious relationship with her father uncomfortable, she was able to overcome it because it was no different than any other role she might face as an actor.
"At the same time, there is a level of relatability and comfort with each other because they're father and daughter and it informs the play," Rodriguez-Elliott said.
Abubakr Ali, who plays one of the interrupted actors, said having an actual father and daughter play the roles of The Stepdaughter and The Father adds ease and joy to the performance because they were able to build upon their previously established trust.
After years of performing in productions directed by her parents, Elliott said she no longer has trouble separating the roles of her parents from her directors. However, she said working in shows directed by her parents generally adds a sense of wanting to impress them.
Growing up in a theater environment, surrounded by professional actors and being directed by her parents, caused the line between reality and fiction to blur, Elliott said.
"Sometimes I didn't know if what I was watching was real or part of a play," Elliott said. "That's sort of what it was like growing up – trying to understand what my own reality was when my parents are playmakers."