Album Review: 'Mind of Mine'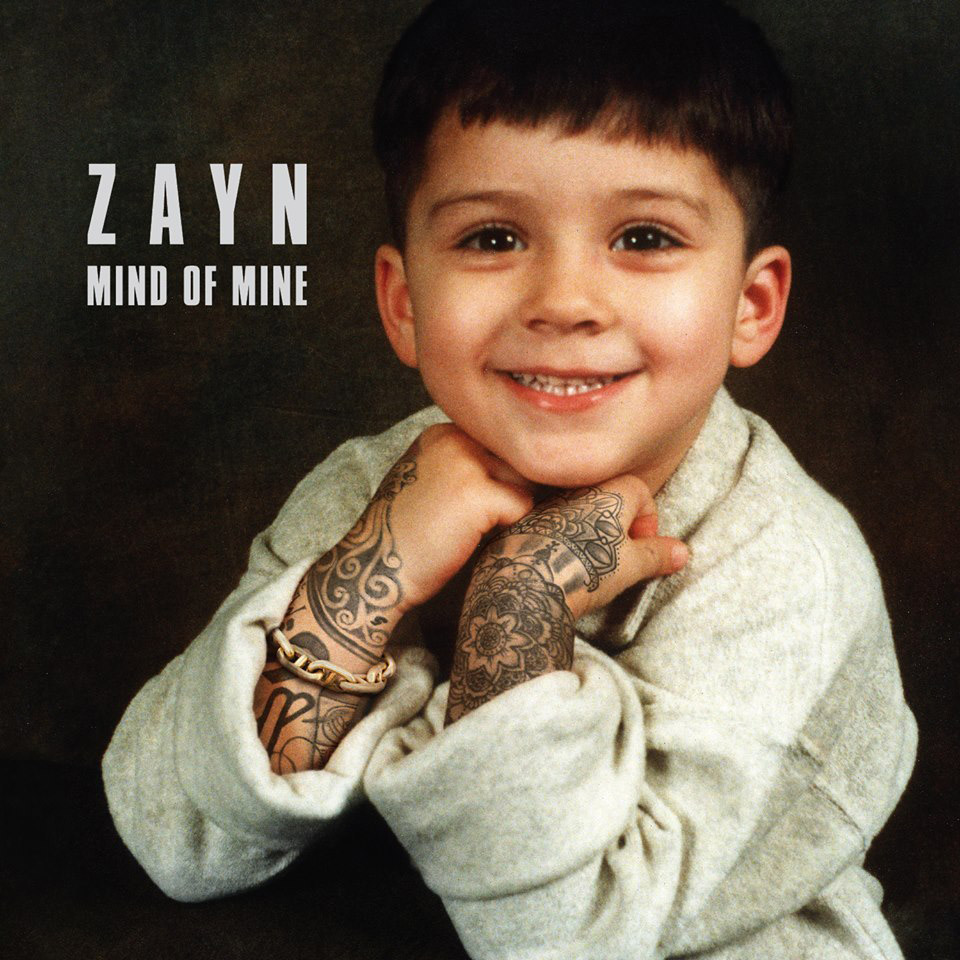 "Mind of Mine" ZAYN RCA Records March 25, 2016
When Zayn Malik announced his departure from One Direction last year, he said it was to pursue a quiet life as a normal 22-year-old.
Since then, though, he has fought with collaborator Naughty Boy, engaged in his fair share of Twitter feuds with former bandmates and appeared on multiple magazine covers.
"Mind of Mine," Malik's debut solo album, was an opportunity for Malik to finally leave behind both dreams of normalcy and a manufactured boy band image, allowing him to differentiate himself artistically from his previous bandmates and to launch a successful solo singing career.
But a striking moment in title track "MiNd Of MiNdd (Intro)" perfectly encapsulates the singer's current struggle as an artist: "Now that I'm on the edge / I can't find my way, it's inside of my mind of mine." The album ultimately fails to deliver on lofty expectations, as Malik struggles with creating a genuine identity for himself.
One of the things "Mind of Mine" excels at is highlighting Malik's vocal range. Arguably the most distinctive in One Direction, Malik's voice is powerful, husky and versatile – from soft and compelling to aggressively carnal.
Whereas One Direction capitalized on its classic rock-inspired teen pop, Malik taps into smokier, more laid back R&B, no doubt inspired by artists like The Weeknd and Frank Ocean. "iT's YoU," the first pre-order single and one of the album's best songs, displays a slower, more sultry nature that establishes a fitting R&B-heavy mood for the rest of the album.
More upbeat songs like "BeFoUr" and "LIKE I WOULD" draw heavily from post-NSYNC Justin Timberlake, and Malik even channels 1980s pop influences in "lUcOzAdE" and "rEaR vIeW."
Despite the welcome diversity of styles represented in the album, where "Mind of Mine" ultimately fails is in its weak and hypersexualized lyrical composition.
"PILLOWTALK," the album's first single which debuted at No. 1 on the Billboard Hot 100, has impressive production quality with heavy beats and staggering vocals. It ultimately disappoints, however, with lyrics like "It's our paradise and it's our war zone / Pillow talk, my enemy," as Malik laments over the realization that a bed can be used for something other than sex.
Moreover, despite his best efforts to channel The Weeknd's dark, sexually depraved quality in "TiO," the lyrics fail to resonate and feel cheap and familiar: "I just wanna watch you when you take it off / Take off all your clothes and watch you take them off."

Unfortunately, this kind of skin-deep lyricism is nothing that fans and critics alike haven't seen before. The album's lyrics, which overall lack any kind of clear narrative, come across as grossly overcompensating for Malik, who seems desperate to distance himself from his boy band past.
From his superstar looks to his supermodel girlfriend Gigi Hadid, Malik's image relies heavily on his appearance. Hypersexualized lyrics, however, do little to give him or his talents significant depth to fully signal his departure from boyhood.
Malik draws too heavily from artists he now finds himself competing with, and most of "Mind of Mine" fails to establish his style as a refreshing change of sound in a music industry oversaturated with R&B and pop.
One song where he successfully flexes his newfound creative maturity is "INTERMISSION: fLoWer," a song on the album sung entirely in Urdu, his father's native language. The song expresses simple pride in Malik's heritage, working to build an identity for the singer in a way that feels intimately personal. "fLoWer," which features a soft, folk-inspired guitar, expresses a kind of individuality that is unfortunately drowned out by the provocative downtempo nature of the rest of the album.
Despite its shortcomings, "Mind of Mine" is a perfectly serviceable, easy-on-the-ears album that will no doubt keep Malik's singing career alive and well until his next album release. Hopefully, this next album will be one that puts his impressive vocal range to better use by spending its time dealing with deeper, more thoughtful themes.
– Kyle Young