Album Review: 'untitled unmastered.'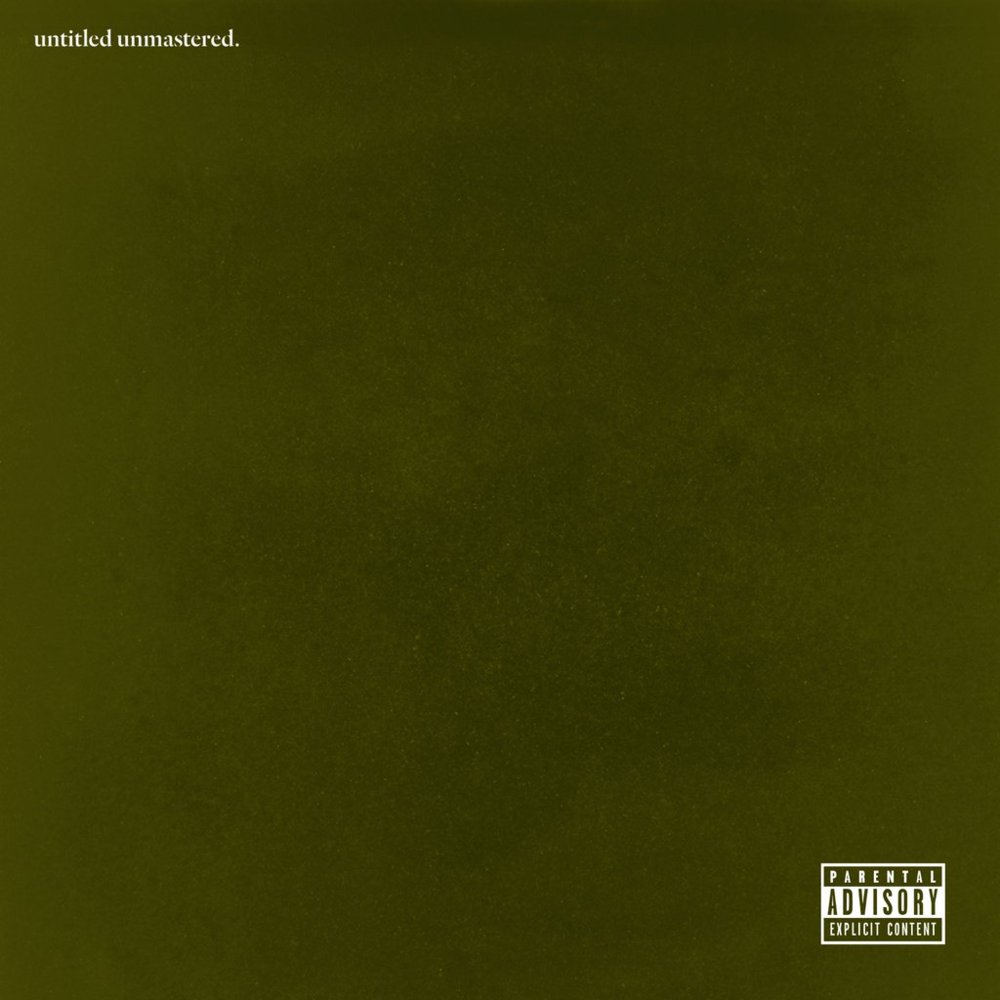 (Courtesy of Top Dawg Entertainment)
"untitled unmastered."
Kendrick Lamar
Top Dawg Entertainment
If Kendrick Lamar's leftover music were leftover food, it could be sold at the finest restaurant in Los Angeles. Reservations would be fully booked for five years because of the exceptional quality of everything he produces.
Lamar surprised fans Thursday night by releasing "untitled unmastered.," a collection of leftover songs from the "To Pimp a Butterfly" recording sessions. In his new release, Lamar expands on themes of spirituality, social problems and inner turmoil while preaching "hiiipower," as in his previous albums.
The release of new music shouldn't have been such a big surprise. Lamar has been performing unreleased material at concerts and late-night television shows for over a year, all of which appear on "untitled unmastered." Since debuting new material as the final musical guest on "The Colbert Report" on Dec. 16, 2014, he has been introducing new verses hinting at, but not seeming to hype, unreleased material.
Although Lamar claims that the songs are unfinished and unmastered, the quality of the collection rivals that of "To Pimp a Butterfly." The production incorporates similar jazz-infused, layered and complex compositions to his previous release, and his raps are still intricate, soulful and meaningful.
The fact that these tracks are being released as B-sides and demos is impressive: The collection is a testament to Lamar's prolific creativity and talent.
Reminiscent of "good kid, m.A.A.d city," "untitled 2 | 06.23.16," exhibits some of Lamar's most unique flows. He effortlessly changes styles throughout the song, beginning with fervent crooning raps and switching straight to smooth, bouncy rhymes. He jumps to staccato machine-gun rhymes that quickly turn into oscillating wails, using more styles in one song than most rappers do on their whole albums.
"untitled 6 | 06.30.14," featuring CeeLo Green, seems to be an extension and expansion of "For Sale? (Interlude)" from "To Pimp a Butterfly." A tight drum groove carries the song through a catchy chorus, and the back-and-forth transitions between Lamar's and Green's vocals in the final chorus creates a dream-like feeling. This is the type of production that Lamar is known for in songs like "A.D.H.D" and "Bitch, Don't Kill My Vibe": complex and hypnotic choruses.
The climax of the album comes at "untitled 7 | 2014 – 2016," a three-part song that sums up Lamar's career to date. The first part features a confident Lamar chanting "Love won't get you high as this, drugs won't get you high as this, fame won't get high as this" over a hard-hitting beat.
He slowly winds down to a rolling, clumsy beat as he raps, "You … fear me like y'all fear god" and "I can never end a career if it never start." Here, Lamar's confidence is at an all-time high – he throws back to the types of boasting raps before "To Pimp A Butterfly."
In the songs on "untitled unmastered.," there are elements of the hard-hitting hip hop in "good kid, m.A.A.d city" with the jazzy and expressive free-form raps inspired by social issues in "To Pimp A Butterfly." The combination of more traditional hip hop and short running time makes for an easier listening experience. This is a 34-minute exclamation point to "To Pimp A Butterfly."
The tracks on this release are not just tracks that weren't good enough for "To Pimp a Butterfly," like a collection of b-sides and demos would imply. While "untitled unmastered." does not have the large conceptual scope of Lamar's albums, these songs are substantial and creative pieces of music.
"untitled unmastered." is an interlude in the always progressing discography of Kendrick Lamar.
– Daniel Alcazar