Tips and tricks for optimizing the UCLA biking experience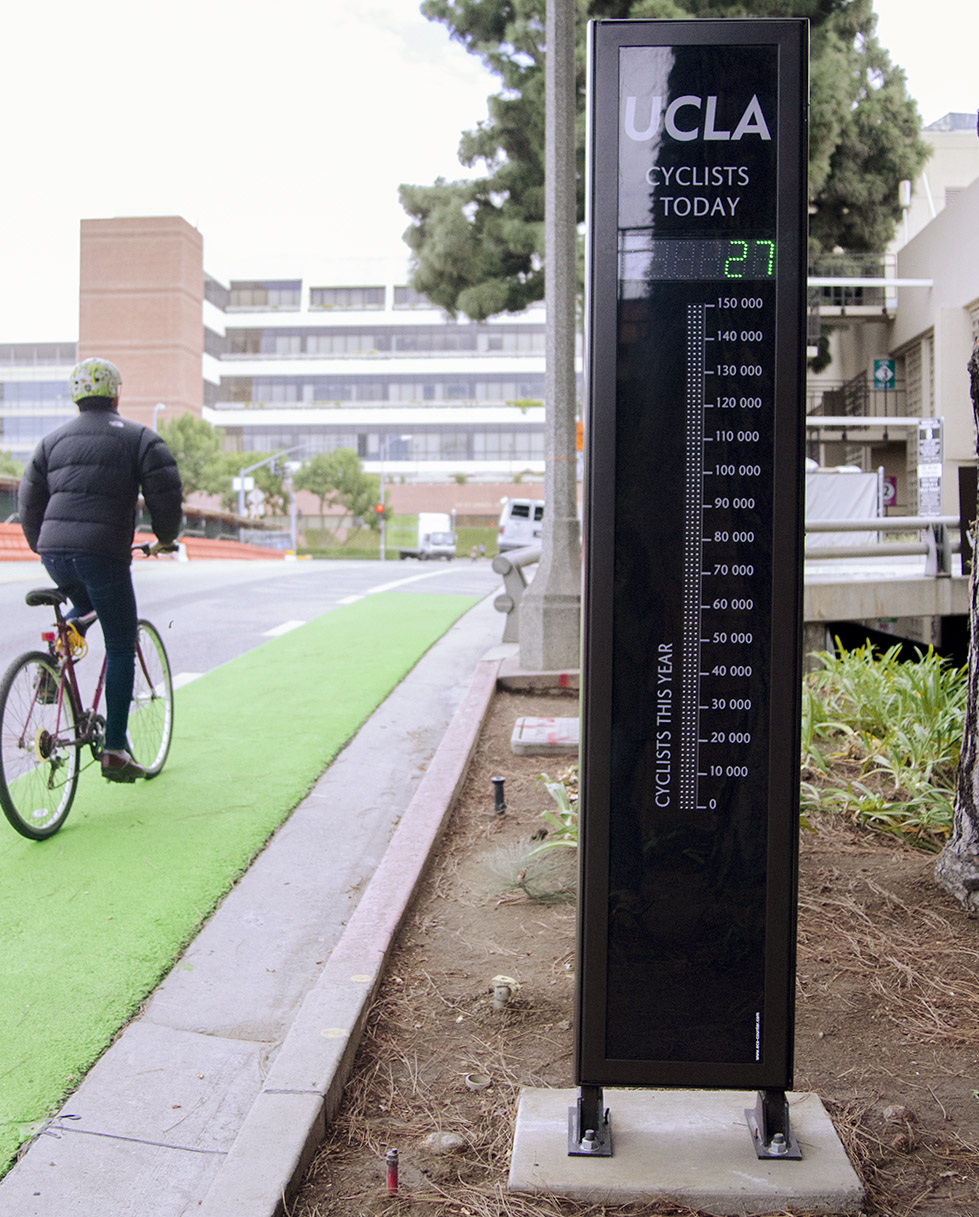 Cycling in Westwood has always been a bit of an uphill battle. And I'm not just talking about the elevation changes around the UCLA campus.
Students here, by and large, are just resistant to hopping on the saddle (not a seat) to zip around campus, even if they can shave a significant chunk of time off the commute. Maybe that's not surprising, given that students here actually ascribe mortality to a single flight of stairs. I might not be dedicated or athletic enough to ride with the campus cycling team, but I can get from the Hill to North Campus in fewer than 10 minutes, while it might take a brisk walker 20 to find themselves in front of Public Affairs.
Despite benefits like these, students remain discouraged by biking, and are adept at coming up with excuses for not doing so. I set out to address a few misconceptions and mistakes that disincline UCLA students to riding around a campus that was recently upgraded to a silver rating in bicycle friendliness by the League of American Bicyclists. How can a willing rider best optimize their experience conquering the hills of Westwood for their commute?
Mistake: picking the wrong ride
Bruins who acquire a pair of wheels without having done their homework are the ones who abandon their bikes and leave them for enterprising students to pick up at the annual Bike (Re)cycling Day. Very often, they've simply chosen the wrong one for the job. A cheap mountain bike might have the variable gears to take on hills, but they weigh too much for most folks to get anywhere fast. Fixed-gear bikes, or "fixies," are somewhat lighter and significantly more popular, but because they lack gears, don't expect any mercy if you want to ascend the unkind inclines of the Hill and North Village.

There are better choices. The first is the hybrid bike, which combines the comfortable flat handlebars and wide gear options of mountain bikes with an overall design that lets you book it to class in case you overslept. A more economical candidate is a used road bike, which is on the heavier side and may require some extra maintenance and attention, but can be found at a bargain and has enough gears to take on hills. It is also usually constructed with near-indestructible steel.
Of course, there is also the beach cruiser. Please do not buy one – they're heavy, handle poorly and usually have no gears to speak of. As such, it's no surprise that so many abandoned bikes are cruisers. Most importantly, they are the preferred ride of USC students.
Myth: Cycling is not worth it because there are no bike lanes and lots of hills.
Make no mistake: Westwood needs more bike lanes. The bike friendliness of UCLA doesn't quite extend to Westwood as a whole, and the busyness of Westwood Boulevard and the narrow, car-cluttered streets in the North Village can make cycling feel downright inhospitable. But cycling is not illegal in places where there are no bike lanes; drivers are, by law, expected to anticipate and maintain a 3-foot distance from cyclists on streets even if the infrastructure is not there. This is by no means an excuse to obstruct or ignore the need for lanes or paths of any kind, since they drastically improve safety.

In any case, owning a bike can extend your range of movement by a great deal. Trips to Beverly Hills, Sawtelle or shopping centers south of Wilshire Boulevard, unreasonable to walk and costly to Uber, are perfectly reasonable trips by bike – none of these rides take longer than 15 minutes going downhill. And if you're not in the mood to pedal your way back up to apartment or dorm, or simply bought too much during a shopping spree, buses equipped with underused bike racks are at your disposal for the return trip. This tactic, known as multimodal transport, solves the problem of going uphill, saves time and costs next to nothing for UCLA students.
Full cycle
Biking isn't everyone's cup of tea, and that's understandable – bike or no bike, Westwood is a weird, compact, collegiate enclave within one of the most sprawling major cities, and Uber has rapidly become the most ubiquitous way for college students to move around. Still, the feeling of freedom (and the wind blowing in your face) provided by cycling is unrivaled. You can just hop on and go, with no need to wait for the bus or driver, and breeze past frustrated drivers stuck in LA traffic.
And of course, parking is always free and widely available. So now there really are no excuses.

Wang is an Opinion and Quad senior staffer, and a sociology graduate student. He was the Quad editor in the 2015-2016 academic year and an Opinion columnist in the 2014-2015 academic year.
Wang is an Opinion and Quad senior staffer, and a sociology graduate student. He was the Quad editor in the 2015-2016 academic year and an Opinion columnist in the 2014-2015 academic year.