Press Pass: Alumnus Frank Spotnitz discusses 'X-Files' reboot, writing career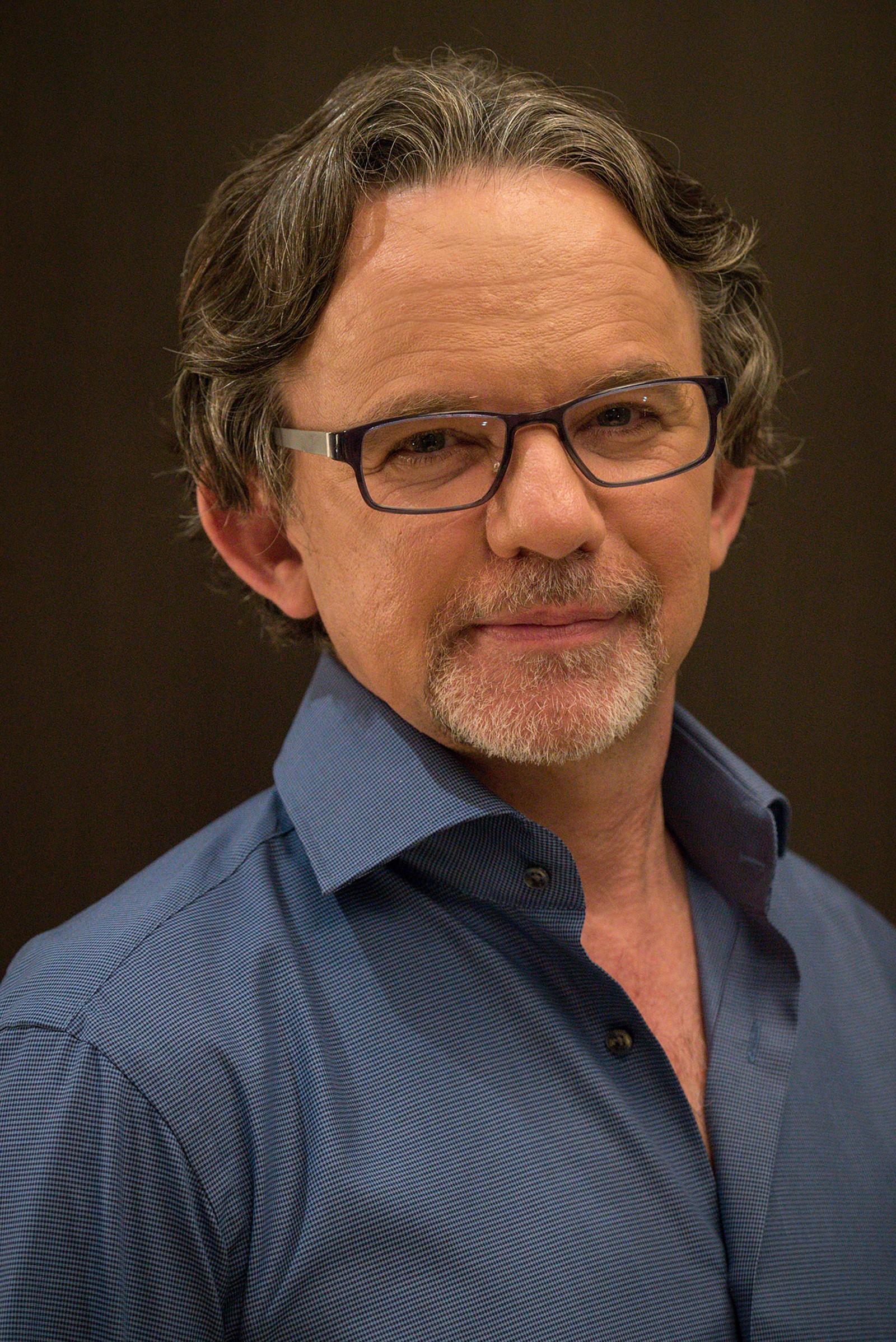 UCLA alumnus Frank Spotnitz is a former "X-Files" writer and producer and now works as the chief executive of the production company, Big Light Productions. (Courtesy of Liane Hentscher)
Press Pass is rolling out the Daily Bruin Alumni Q&A series, where we connect with past staffers in the paper and see where the Daily Bruin has taken them in their respective careers.
Frank Spotnitz never doubted the "X-Files" would return.

The UCLA and Daily Bruin alumnus worked as a journalist before joining the "X-Files" team in 1994, rising up in the ranks from staff writer to executive producer in three years, working on the show for eight seasons.
Spotnitz is now the chief executive of Big Light Productions, one of the production companies behind the Amazon series "The Man in the High Castle" and the upcoming eight-part historical drama series "Medici: Masters of Florence."
The Daily Bruin's Meghan Savisaar spoke with Spotnitz about his career as a writer, creator and producer and his thoughts on the new "X-Files" reboot.
Daily Bruin: What is your favorite memory from your time at UCLA?
Frank Spotnitz: My favorite memories all have to do with the Daily Bruin because I spent more time on the Daily Bruin than I spent doing anything else. It was the joy of my experience with all the friendships in Kerckhoff Hall.
DB: Why were you drawn to write for the "X-Files"?
FS: Well, at that time, honestly, I would've taken any job because I was out of film school, in debt and really hungry to have a break. As it turned out, it was the perfect job for me because "X-Files" is exactly the kind of show that I would've watched when I was a kid. So as a result, even though I was very green, completely inexperienced when I got the job, I was able to connect with it fairly quickly and show my value.
DB: When you joined the show in 1994, did you expect it to go on for nine seasons and garner widespread critical acclaim?
FS: No, I had no idea. I mean, I came on at the beginning of the second season, so I guess you would call it a cult hit at the end of season one. And as I came on, you could see the show was growing in popularity. My recollection is that Chris Carter, who created the show, had only intended that it would last for five years. But what happened was in each of the first five years of the series, it kept growing and growing in popularity. So not only was there no way it was going to end after five years, they came to Chris early in season four and said, "We want you to make a feature film."
DB: What about the "X-Files" is different from other TV series that allowed for the continuation of the series in the form of movies and a new television show even after the original series ended?
FS: I think the idea of the believer-skeptic dynamic is just a perfect storytelling vehicle. The fact that Chris flipped the gender expectations and made Mulder, the man, the character of faith, and Scully, the woman, the scientist, was brilliant. Obviously, it was perfectly cast, I think that David and Gillian have an incredibly powerful and rare chemistry; and then the subject matter of the show, which is really about the mystery of life, the mystery of the universe – it leaves you feeling hopeful. But there's things out there that we don't understand and that we can't. I think that's why those stories could go on and on and on. And I always felt that the "X-Files" could go on forever and probably would've if 9/11 hadn't happened.
DB: And why is that?
FS: I think when 9/11 happened, there were two things: suddenly people were scared about real threats in the world, and second I think people didn't want stories about distrusting the government … But the Sunday after 9/11 there was a New York Times Sunday magazine chart, and it was things that are "in" and things that are "out" after 9/11. One of the things that was out was the "X-Files." I remember reading that thinking, "Wow, why would they say that?" Then sure enough, when season nine premiered, our ratings were way down.
DB: Why do you think that it was able to come back for a new series? Do you think enough time has passed so it's kind of in step with the mood of the country again?
FS: I never doubted it would come back … I had faith in the "X-Files" and in them, and in their characters. Actually, the only thing that surprises me is that it took this long. Because when you have a giant asset like the "X-Files" in your library, to sit on it seems incredibly foolish. So I was very, very happy that the show came back.
DB: Would you have liked to been involved in the production of the new series?
FS: Oh yeah, absolutely. You know, Chris had asked me if I could come in and write and direct an episode – which would have been a thrill for me – but it was literally at the exact same time "The Man in the High Castle" was filming.
DB: What do you think of the new series so far? Do you think the tone of the show has changed at all from its original run?
FS: Oh, I can't be objective in the least. I'm so thrilled and delighted and proud … Yes, I think the tone can't help but change. You know we're in a different time, and I really like that the show really acknowledges we're in a different time. I think that's the thing about revival; a lot of it is nostalgia and a love for something from your past, but if that's all it is, it's going to be disappointing and it has to also speak to change and who we are today. It has to work on both levels, so I think that's inescapable.
DB: Is the "X-Files" series popular internationally?
FS: Oh yes, yes incredibly famous internationally. Wherever I go it's a gift for me, having been a part of the "X-Files" for so long, and it's funny because as time has gone on, people's love for the show and the characters has only deepened. So in some ways, it's never been a better time to be part of the "X-Files." I think it's that there's a generation that has grown up that was of age and eager to revisit it … so not just the absence makes the heart grow fonder, but time, it seems, does too.
Compiled by Meghan Savisaar, A&E contributor.