Science intersects with art in experimental illustrator's work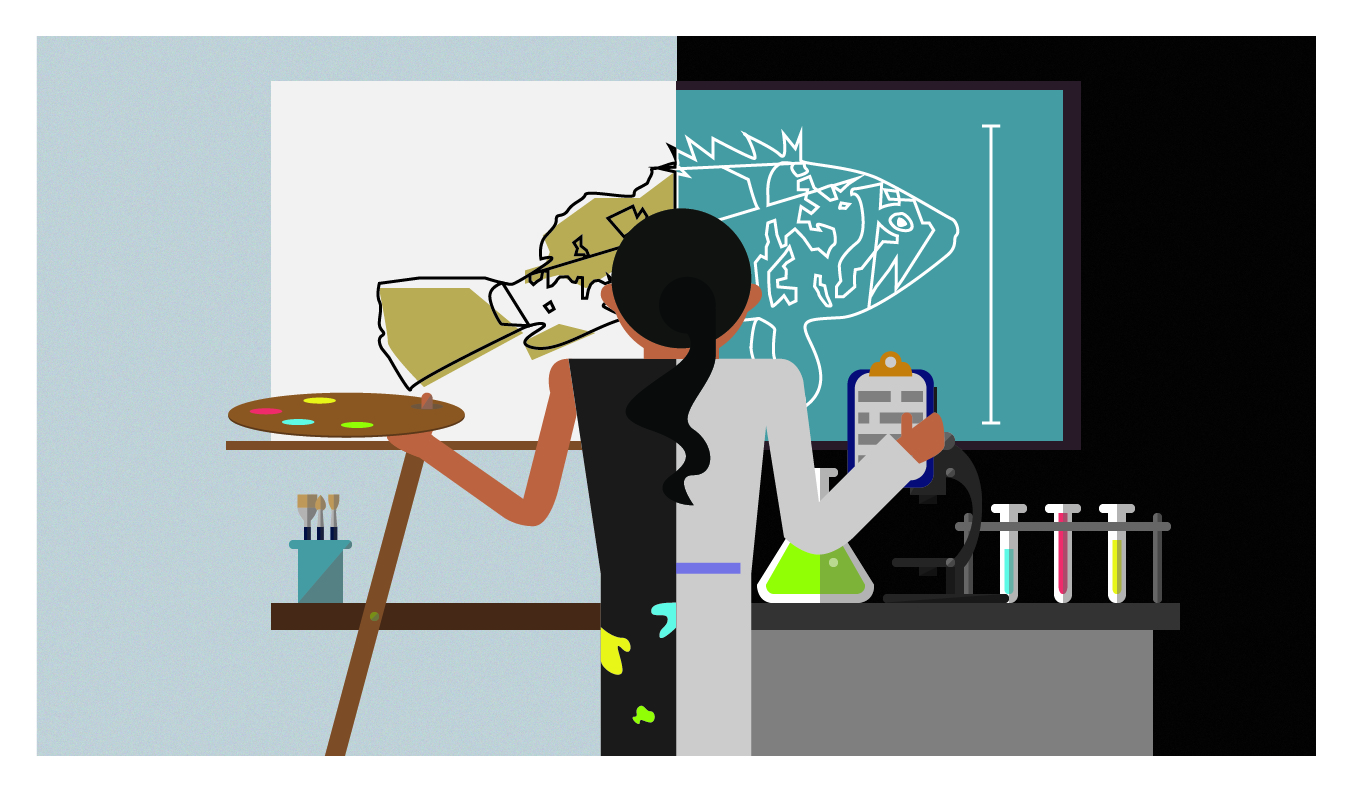 Amisha Gadani has made a career of blending science and art, from creating a dress that inflates like a pufferfish to illustrating birds without beaks
Gadani, an independent illustrator who is on the temporary staff for the UCLA Institute of Society and Genetics, will run a drawing workshop that emphasizes how art is a communication tool Thursday at the California NanoSystems Institute building.
"I think that drawing is a way to communicate," Gadani said. "It's to our benefit that we all learn how to draw."
Concentrating on an object for an extended period of time, Gadani said, increases a person's knowledge on the presented subject matter, like a rock, a leaf or an acorn. Directly observing, rather than interpreting through preconceived notions, will yield a more accurate depiction of the object, Gadani said.
This accuracy was crucial during Gadani's time as an artist-in-residence in the Alfaro Lab at UCLA, an ecology and evolutionary biology lab run by associate professor Michael Alfaro and Institute for Society and Genetics adjunct faculty member Jessica Alfaro. Gadani illustrated subtle morphological differences between varieties of species of pufferfish and primates for research publications.
Scientists, Gadani said, could make science easier to comprehend by using art as a visualization of their studies.
Michael Alfaro said art provides science with a form of communication which can be understood by scientists and the public alike. He said art like graphic design, figures and illustrations helps scientific research reach a broader audience that might not be familiar with scientific jargon.
"I don't think it's unusual that artists work with science because I think that the inspiration to understand the natural is the same," Alfaro said.
For Gadani, the intersection between science and art extends beyond the illustrating for publications. Her current gallery exhibit, which will be on display during the workshop, showcases experimental and theoretical animal forms.
On one gallery wall hangs a series of three watercolor paintings of boxfish, a project that was inspired by her involvement in the Alfaro Lab.
Gadani assisted graduate student Tina Marcroft with reasearch on boxfish. The team took 3-D scans of the fish, curious to understand what causes the variety of the species' rigid exteriors and what possible forms existed. The scans were then entered in a program which produced 500 possible forms of boxfish extrapolated from existing data. The evolutionary forms could be ones that existed in the past and are now extinct, current undiscovered ones, or future varieties.
Gadani said the study struck her because she was unaware that theoretical data could be used in scientific research. Gadani then decided to illustrate her own possible boxfish, researching forms by scouring over specimens at the Natural History Museum and interpreting the 3-D models.
Mick Lorusso, who was an instructor with Gadani in 2015 at the Sci | Art NanoLab, said the theoretical boxfish forms reveal the nature of speculation that occurs in science and art.
"In both fields, we use creativity in order to make significant research and discovery," Lorusso said. "(We use it) to access the minds of the public as well."
Gadani said the goal of her artwork is to generate questions among the viewers. She said she enjoys thinking of strange ideas, such as drawings of birds without beaks, that provoke critical thinking and impact people's outlook on everyday objects.
"It's important to have experimental art because it makes people question things they don't normally think about," Gadani said. "Questions go across disciplines and lead to an openness to curiosity and other questions in the future."