Student fashions makeup, lifestyle YouTube videos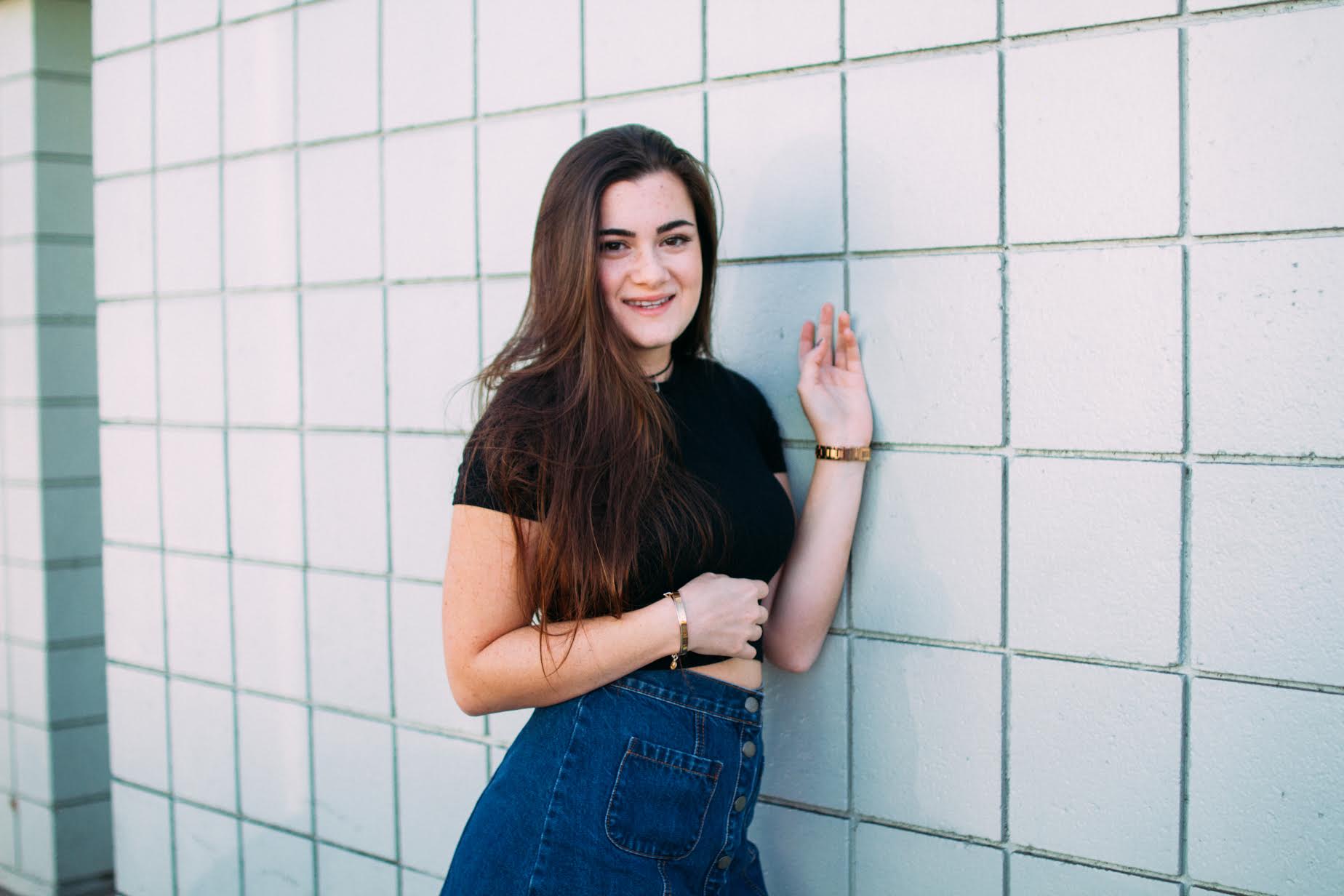 First-year business economics student Cloe Feldman, known professionally as Cloe Breena, has over 1.67 million subscribers on her YouTube lifestyle channel, CloeCouture. (Courtesy of Dylan Robbins)
Cloe Feldman is a YouTube celebrity, and she's very busy because of it.
Her YouTube channel, CloeCouture, has over 1.67 million subscribers and she will soon be the face of a clothing company with several other YouTubers. Feldman also has a business trip to Panama on the horizon.
"(My job) is a huge commitment," said Feldman, a first-year business and economics student. "A lot of people don't realize it's a lot of work."
Feldman, known professionally as Cloe Breena, has been filming YouTube videos for five years. She tailors her video topics to an audience of 13- to 16-year-old girls, which to Feldman means makeup and fashion tutorials, DIY crafts and comedy sketches.
When she started her YouTube channel in 2011, Feldman said she was a painfully shy eighth-grader who had trouble making friends at her new school in Florida. Foundation, eyeliner and trying on outfits made her feel confident.
"(My channel has) completely changed who I am," Feldman said. "Now I don't really care what anyone thinks of me. It's made me able to be my silly, confident self."
At the start of her career, Feldman said she used a webcam to film herself demonstrating makeup techniques she learned from YouTube beauty stars iJustine and juicystar07.
One of Feldman's first videos was a Valentine's Day look, and it features her eyes smeared with pink makeup.
In 2016, more effort is required to stand out from the crowd: Most videos require a script, extras and props. In addition Feldman must promote on her Snapchat, Instagram and Twitter accounts. For some videos, Feldman takes up to three days to film and 17 hours to edit on iMovie.
"I'm running my own little business," Feldman said. "I have to market myself."
Lately, Feldman has found it challenging to juggle her YouTube career, academics and membership in her sorority, Gamma Phi Beta. Since she left for college in September, she said she's only been posting about two videos per month — which is not as frequently as she thinks a YouTube celebrity should.
"Right now it's been a few weeks (since I posted a video) and I feel panicky, because people will comment on my videos and be like 'Where's the video? Where are you? Why haven't you uploaded?'" Feldman said. "It's very stressful."
Academic pressures have made it difficult for Feldman to invest in herself and focus on making videos, which she said takes her full creative ability. Being consistent is also challenging because Feldman said she has to have high energy to film, as fans can tell if she's in a bad mood in a video.
Rachael Shabanian, an 11-year-old subscriber of CloeCouture who admires Feldman because she seems down to earth, said while she is not upset Feldman is posting fewer videos, other fans might not be as understanding.
"They probably think she doesn't care, that she's not putting it as her number one priority," Shabanian said.
One of the primary motivators that keeps Feldman from giving up her YouTube career is her loyalty to her fans. A fan once approached Feldman in tears and said CloeCouture videos helped her get through a difficult time in her life.
"It's crazy because I was in that position," Feldman said. "I was that girl who always came home from school crying because I'd had an awful day, and I would go watch YouTubers and it would make me happy. Just knowing I could do that for other girls is amazing."
Feldman is aware of the influence she has on her young fan base. In August 2015, Instagram removed a photo from Feldman's account, cloecouture, because the side of her breast was exposed. Feldman reposted the photo with a caption that condemned Instagram's sexist policy of policing women's bodies and encouraged her followers to post pictures with the hashtag #letwomenlovethemselves.
"I want to stand up for feminism because I'm very influential on these girls," Feldman said. "What I say is what they'll believe."
Although maintaining her channel's success might be an uphill battle while enrolled at UCLA, Feldman has persevered through challenges to her YouTube career in the past. About two years into her career, someone hacked into her YouTube channel and deleted all her videos.
"If anyone else was in Cloe's situation, they might have just stopped making YouTube videos," said Saige Feldman, Cloe Feldman's 16-year-old sister and videographer for her videos. "Her whole channel was taken away from her, but Cloe was very persistent on getting it back."
In the long term, Feldman plans to keep her YouTube career as her prime concern. Prior to UCLA, she considered skipping college and pursuing her career full-time. She said she feels YouTube could take her further than a college degree can.
"I want to create my own future," Feldman said. "It's not just going to get handed to me. I'm probably not going to get hired by someone. If I want to get really far and create something big, YouTube is my path."