Album Review: 'Speedin' Bullet 2 Heaven'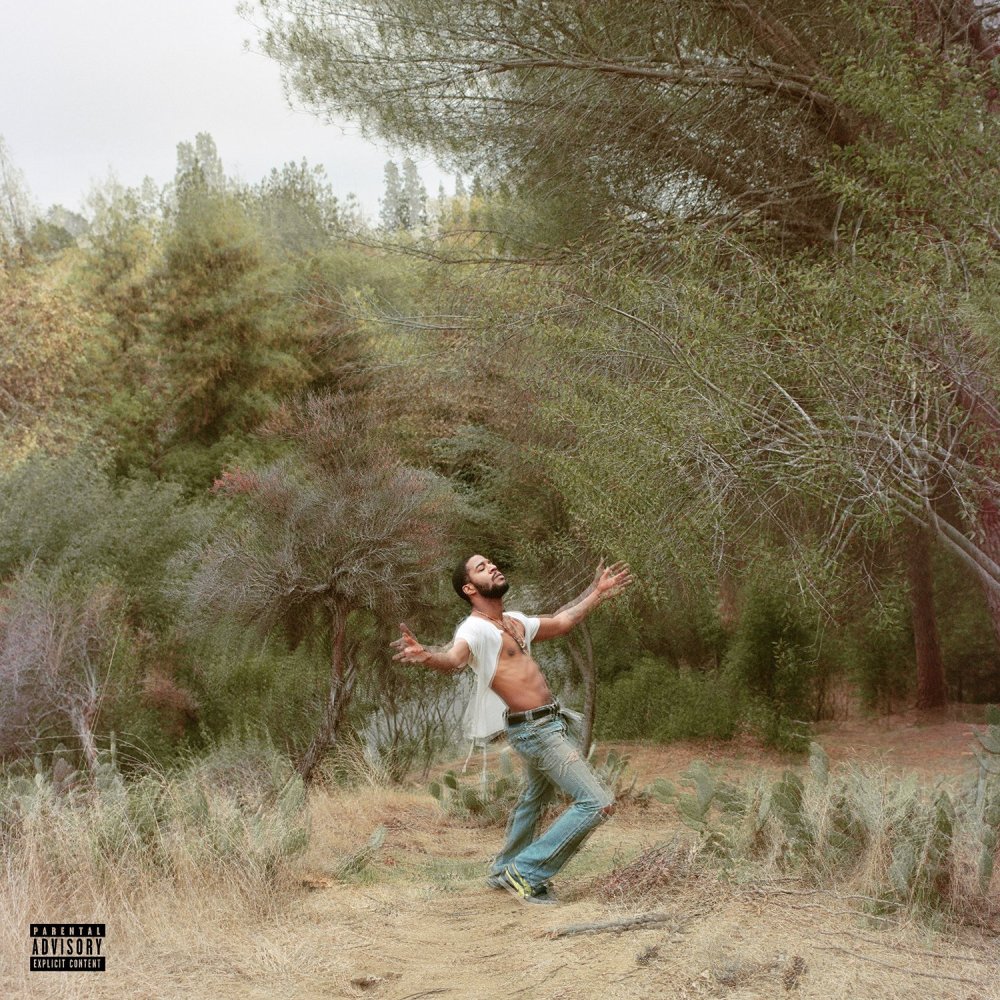 (Courtesy of Republic Records)
"Speedin' Bullet 2 Heaven" Kid Cudi Republic Records
Kid Cudi's new album cover for "Speedin' Bullet 2 Heaven" bears a striking resemblance to Robert Capa's 1936 photo "The Falling Soldier." In the photograph, Capa captures the moment a soldier is shot by a "speeding bullet" and falls to his death.
In 1975, the authenticity of the photograph was questioned by journalist Philip Knightley, who believed it was staged. Kid Cudi's attempt at making a rock album mirrors Capa's photo in that there is a lack of authenticity in both.
"Speedin' Bullet 2 Heaven" picks up right where the artist left off on "Troubled Boy," the last track of his 2014 album "Satellite Flight: The Journey to Mother Moon" where he closed the album with modest vocals and the plucking of an acoustic guitar. Only this time, he expands on a new genre as if he has left hip-hop behind. The final product is a pseudo-rock album by a hip-hop artist out of his element.
Kid Cudi takes the listener on a tour of '90s rock on the album, delivering aggressive punk rock on songs like "Judgmental C**t." He screams and squawks with vigor reminiscent of Black Flag, and grunge ballads like "Screwed," where a slow, simple undistorted guitar carries his soft singing like a Nirvana or Pearl Jam song. There are even skits by Beavis and Butt-head between songs – it does not get any more '90s than that.
Though the sound is different, Kid Cudi's emotional lyrics remain the same, providing a reason for returning fans to stick around through his change of style. Themes of drug abuse, loneliness, depression, confusion and suicide dominate the album as in previous efforts like "Indicud" and the "Man on the Moon" series.
In the opening track, titled "Edge of the Earth / Post Mortem Boredom," Kid Cudi contemplates suicide as he calmly sings "Laying on a cliff, staring at the stars, oh what a beautiful scene, oh what a beautiful ending." As the album continues, songs about confusion and doubt explode into songs about rage like in the punk rock-inspired "Fade 2 Red."
The album is a chronicle of Kid Cudi's troubles, which are more exposed than in previous albums. Perhaps the shift to rock has made him more comfortable singing songs that are more honest and personal. He dedicated this album to people living with mental illness.
Kid Cudi is actually singing rock songs in "Speedin' Bullet 2 Heaven," rock songs with real guitars and real drums. There are no synthesizers or electronic sounds whatsoever. While the instrumentation allows Kid Cudi to express himself more intimately, the lack of originality is the biggest problem with the album.
Kid Cudi is not good at playing the guitar. Most of the songs are composed with no more than simple chords. Of course, simplicity does not exclude skill, but these songs are simple because of Kid Cudi's apparent lack of skill, not because he wanted them to be simple. The result is an album of impressions of rock songs rather than actual rock songs.
There are some moments on the album where the simplicity works. On the song titled "The Return of Chip Douglas," Kid Cudi repeats three chords over and over as he sings about a new girlfriend that he has made.
"I got myself a new friend, I got myself a new friend, she doesn't think I'm stupid, she doesn't think I'm stupid," he sings over and over. The song is simple, repetitive and obsessive. Here, the simple, repetitive chords align with the simple, repetitive lyrics, mirroring the narrator's state of mind and playing to Kid Cudi's strengths.
There are a few songs that show potential on "Speedin' Bullet 2 Heaven," but if Kid Cudi decides to continue to make rock songs and better understands the genre, he will undoubtedly create better, original rock music.
"Speedin' Bullet 2 Heaven" signals a bold new direction for Kid Cudi and, while his first solo venture into the rock genre falls flat, to deliver a rock and roll album to a hip-hop fan base takes courage.