AFI Fest Day One: Three must-see entries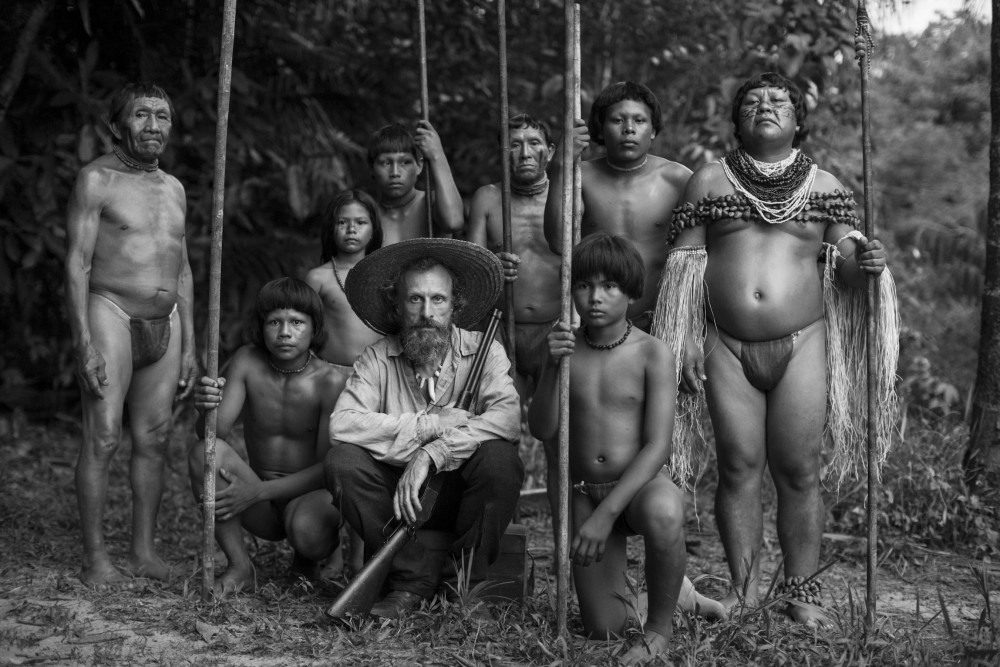 Over 75 films are being shown this year at the American Film Institute Festival. AFI is Los Angeles' largest annual celebration of independent films from around the world, in addition to American prestige pictures just in time for the end-of-year Oscar season.
The Daily Bruin's Sebastian Torrelio will be covering the festival throughout the week, but with so many high-quality films screening, it's impossible to give attention to them all in such short time. Here are three of this year's entries that should be on every AFI attendee's schedule.
"Free in Deed"

Directed by Jake Mahaffy
Votiv Films
"Free in Deed" is an intimate depiction of Melva Neddy's feeling of uselessness and abandonment even when she is desperately seeking out help. Neddy (Edwina Findley Dickerson) is the sole parent of a mentally ill son whose constant wailings and self-inflicted injuries keep her awake at all hours of the day. Slowly losing hope, she turns to Abe Wilkins (David Harewood), a Pentecostal minister of a local black church who meets with her to try and expel the demons from her son's body.
Director Jake Mahaffy frames his subjects in breathtakingly claustrophobic settings, as they all individually struggle to deal with their own physical and spiritual burdens. No one is doing themselves any good, and no one is finding solace in their beliefs. But at no point in his story does Mahaffy attack religion – he carefully places his characters in a world without racial or economical assets, which costs each character their own peace of mind. It's their divine faith that keeps them in check, unwilling to move on to the next moment and given the passion to help the lost child.
"Free in Deed" is an unusual portrait of lives filled with illness, but rather than hide its jarring mindset, exposes it to a vitriolic, venomous world.
"Embrace of the Serpent"
Directed by Ciro Guerra
Diaphana Films
Set in the recesses of the Amazonian rain forest, "Embrace of the Serpent" centers around two journeys. It leads with the German scientist Theodor Koch-Grunberg (Jan Bijvoet), an ailing traveler seeking the legendary Yakuna flower. Its location is only known by the Karamakate (Nilbio Torres), the last shaman of an extinct tribe, who reluctantly guides the stranger through his ancient homeland. Forty years later, an older Karamakate (Antonio Bolivar) gives passage to another traveler with the same hopeful intent.
A comment on the terror, ethics, benefits and transcending social developments of colonialism, "Embrace of the Serpent" is a visually rich choice for Columbia's foreign language Oscar entry this year. Shot entirely in black and white, the chilling monochromatic depictions of life along the Amazon river mid-20th century present the victory of death over life, and hostility over tranquility.
Taking many cues from the likes of "Apocalypse Now," "Embrace of the Serpent" is two thought-provoking road trips for the price of one, but the messages remain the same: culture clash can be a peaceful endeavor or a war-inciting discourse. But like the film itself, those participating should approach with an open, insightful mind.
"The Lady in the Van"
Directed by Nicholas Hytner
TriStar Pictures
In the 1970s, British playwright Alan Bennett befriended Miss Shepherd, a thankless, impersonal homeless woman who resided in a run-down van on his neighborhood street. When city officials make her move under penalty of law, Bennett offers her his driveway as a temporary home. He does it to keep her from complaining to him on a daily basis, at least until she can find a new living quarters. As fate would have it, his loose caretaking gives Miss Shepherd too high a sense of hospitality, and she stays in Alan's driveway for the next 15 years.
Based on the stage play of the same name, "The Lady in the Van" is a comedic story about Miss Shepherd's toxic personality pushed to its most pompous heights, and the reactions of civilized society around her. Maggie Smith, as the mysterious lady, is at her very best with a dreary-eyed gaze accompanying her lack of solemnity.
More significant than Smith's performance is the film's narrative style, told by two duplicate Alan Bennetts (Alex Jennings) that serve as his everyday, interactive personality and his screenwriting ego. They speak to one another frequently, which Bennett frames as talking to himself, giving hilarious insight into the absurdity of his whole situation. "The Lady in the Van" is as heartwarming as it is silly, and will surely serve as one of AFI's more universal crowd-pleasing affairs.
Compiled by Sebastian Torrelio, A&E senior staff.