Review: Escape Key Entertainment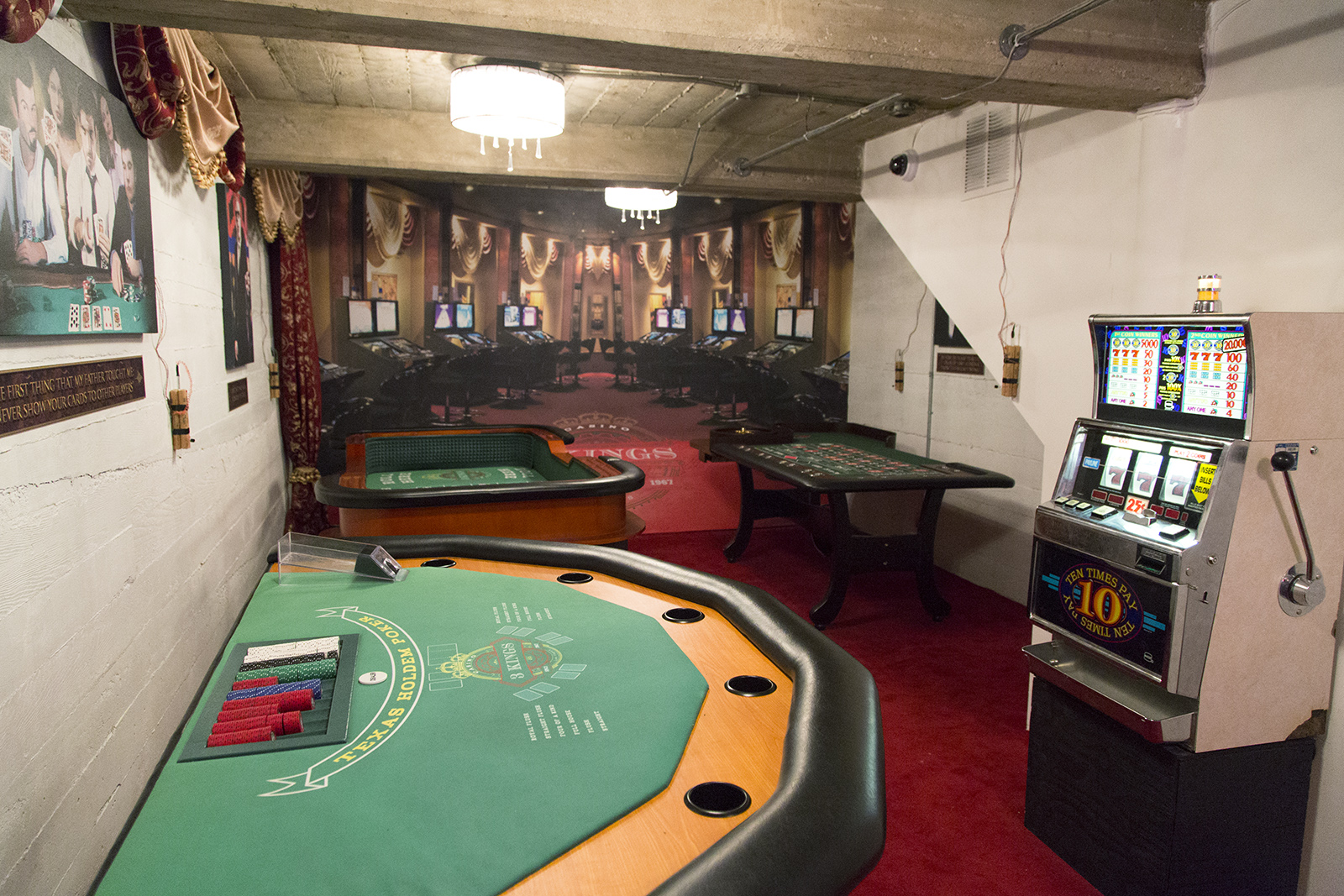 Escape Key Entertainment houses two intricate escape rooms, which are interactive mystery chambers with clues designed to offer an immersive detective experience. (Owen Emerson/Daily Bruin senior staff)
Escape Key Entertainment 1560 Corinth Ave., Los Angeles 90025 $120-$160 (25 percent off on Thursdays for UCLA students)
I sat in the casino bar with my partner, listening to a wildly intoxicated Julian babble on about his secret plan. I knew I didn't have much time.
My partner patiently took heed as Julian spilled the beans about the casino's impending demolition and his plans to take off with a fortune in cash stored in the casino's secret vault. As Julian stumbled away, my partner explained that the money is going to be ours, of course. He had the keys to the vault, and I had one hour before the casino's demolition to unearth the vault's secrets, find the money and escape.
At least that's the story I was given, in the form of a two-minute, ultra-campy intro video, as I waited in the lobby of Escape Key Entertainment. Not long after, I was locked in an "escape room" and my hour began.
Hidden in a deceptively plain gray building unadorned by any large signs or windows, Escape Key Entertainment houses two intricate escape rooms, which are interactive mystery chambers with hidden doors and clues that are designed to offer an immersive detective experience. Inside, teams of up to six people have one hour to complete some objective and escape the room by touching, feeling and interacting with the room and its clues.
The puzzles in each room are set up to challenge and cognitively probe players in different ways, via some critical thinking, logic and just plain observation. Unlike other companies, however, Escape Key Entertainment compromises the volume of puzzles for a more dynamic story and theme for each room.
The first room I visited, "Casino" is an "Ocean's 11″-style sting operation scenario in which players have to find hidden cash in a secure casino before the criminals – well, the other criminals – catch up.
Going in, I felt pretty prepared; I'd picked up a few things in my years watching Scooby Doo: always split up and never trust town mayors.
But as soon as the game clock started ticking, my team and I found ourselves scratching our heads, unsure of what to do with the surrounding poker tables, game boards and menacing dynamite lining the walls that reminded us of our hour limit. My squad decided the smartest course was to split up and solve several clues in parallel.
One clue led to the next, as secret compartments opened and the room's hidden gadgetry and gizmos began to shape the room. Ordinary objects started to get a lot more interesting as everything began to seem like a clue.
Despite our most calculated efforts, which mostly involved yelling for help and wishing desperately that we were smarter, we took more than an hour to work through the layer of intricacies the room teased us with. Occasionally, our calls were answered by a voice from above – our game master Angelique – who could drop us an unlimited number of hints.
The second room, "The Mystery of Senator Payne," had my team in cahoots with an ambitious senator set to break his rival's reputation. I was to break into the rival senator's office and find a bill that my partner needed to get his hands on. As exciting as it was being a part of a new age Watergate scandal, the story took a few dark, unexpected turns that I never saw coming.
The design of each room serves as a kind of geeky paradise. For an engineer, it's a hardware hacker's dream; the various mechanical and electrical gadgetry are hooked up in some pretty impressive circuits involving LED lights, magnetics and good old-fashioned locks and keys. From the creative standpoint, the storyline is exciting and seamlessly integrated with the puzzles. The playful vibe of the rooms also gives it a classic whodunit feel.
Most of all, though, the rooms really just give a chance to escape reality and live out a movie with some friends for a while, and hopefully get stumped along the way.
Escape Key Entertainment has two more rooms in the works coming soon, said Damian Bofiacki, one of the game masters in charge of overseeing the game.
"With these future scripts that should be coming in, we're just trying to be more and more ambitious and raise the bar," Bofiacki said. "We really want every puzzle to be an experience, and after you accomplish a puzzle, we want you to have the most amount of gratification you could possibly have."
– Aalhad Patankar