Unexpected course leads student to path in acting, comedy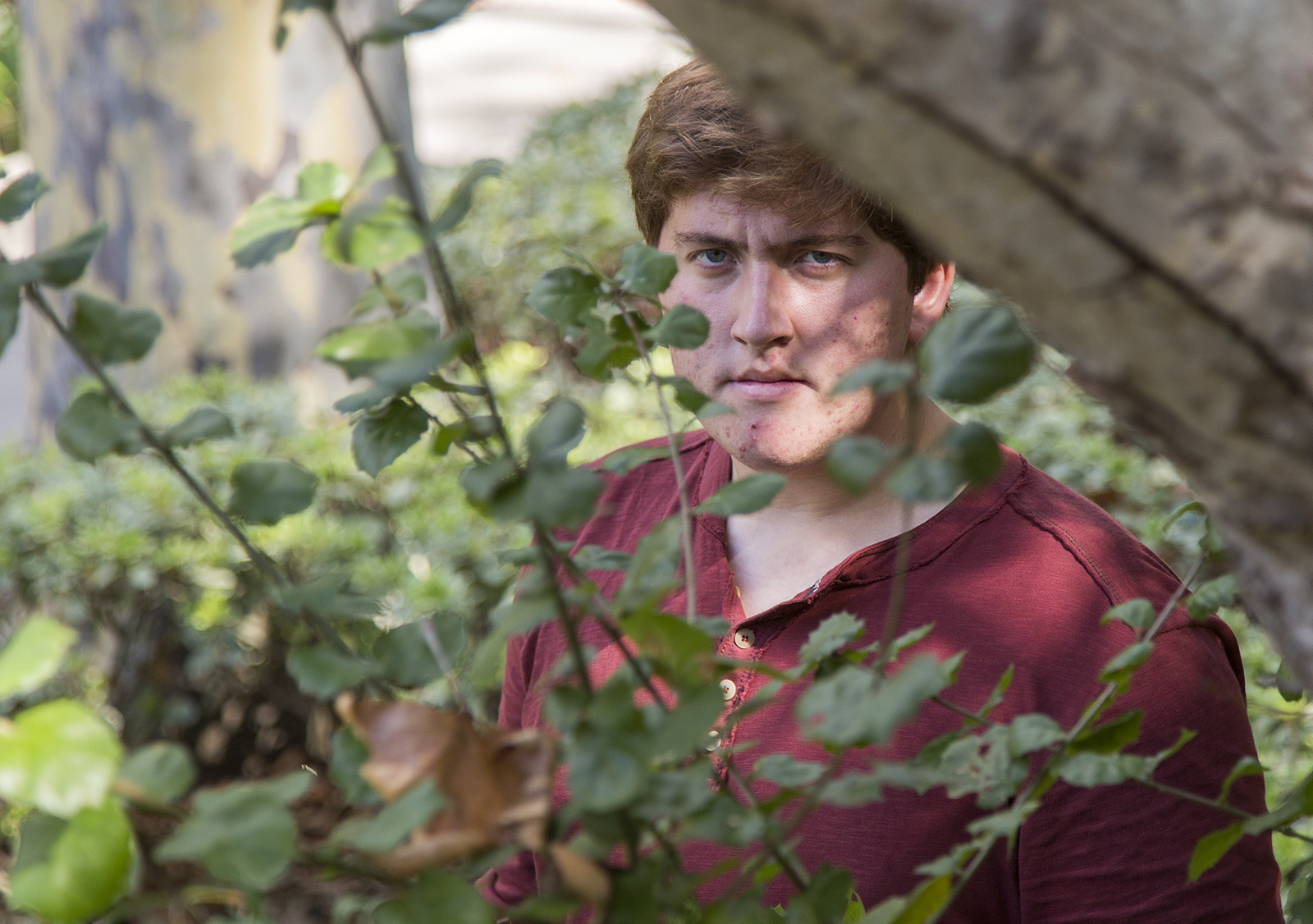 Theater student Ben Ellerbrock won a National Youth Arts award this summer for his role as Piggy in "Lord of the Flies." Now he is focusing on comedy in ComedySportz and Rapid Fire Improv at UCLA. (Daniel Alcazar/Daily Bruin senior staff)
Ben Ellerbrock had the choice between either cooking or acting class in high school. When the speech and debate team was full, he arrived at theater his freshman year only after his counselor told him that cooking would not fit in with his class schedule.
Though brought about by accident, Ellerbrock's decision to act paved the course of the rest of his high school career.
Now, four years later, Ellerbrock is a first-year theater student on the acting track. This summer, he was presented with the San Diego region's Outstanding Supporting Actor in a Play award by National Youth Arts for his role as Piggy in "Lord of the Flies." The production was put on by New Village Arts Theatre, a theater company Ellerbrock worked for at home in San Diego.
Since coming to UCLA, he has joined ComedySportz, an improv group in Los Angeles, as well as the Rapid Fire Improv team on campus.
Ellerbrock was announced as one of the five new members of the Rapid Fire Improv team Wednesday. Brett Sebade, a third-year year film student and member of Rapid Fire, said Ellerbrock stood out among the 42 other students who auditioned because of his character work and comedic timing.
Sebade said while there's a tendency in improv auditions for students to try to get to the joke as quickly as possible, Ellerbrock understood when to deliver the punch line.
"There's a specific scene I remember where the suggestion was flowers, and he went up there; he just picked flowers for 30 seconds and didn't say anything," Sebade said. "(He and his partner) just started talking about what he was doing, and he was incredibly patient. … That was an attribute that really stood out to us."
For Ellerbrock, one of the biggest impacts of comedy can be summed up through the words of comedian Jimmy Fallon, who said that he has only done his job if he can make people smile before bed.
"I think that's one of the unique powers of comedy," Ellerbrock said. "The ability to take people out of the hardships that everybody happens to go through at various points in their lives."
In spite of the comedy groups he has joined to kick off his first year of college, Ellerbrock said he actually has no preference when it comes to choosing between comedy or drama. A good story, he said, will have elements of both.
Ellerbrock said the dramatic roles he's taken on have led to some of his greatest obstacles, but also some of his greatest rewards, as an actor.
During rehearsals for "Lord of the Flies" his senior year of high school, Ellerbrock hit a wall coming to one of his character's last monologues of the show.
"Piggy has a speech at the end where he's lost his glasses, and it's sort of his last plea," Ellerbrock said. "It's life or death, literally, because if he doesn't convince them with this speech, they're going to kill him, and ultimately that's what happens."
Ellerbrock said his director believed he was being too dramatic. The show's director insisted he "go there," which Ellerbrock interpreted as the well of emotional honesty he needed to tap into. To help Ellerbrock toward this path, his director suggested passing back and forth a small football while Ellerbrock recited his lines.
"I was saying the speech as honestly as I could because I wasn't focused on it," Ellerbrock said. "That's what made (the speech) performance-level, the fact that it wasn't contrived in any way."
As it turns out, Ellerbrock applies a number of different tactics to slip into character.
One ritual method he employs is to listen to music right before the show, said Jewels Weinberg, a former castmate.
"He listens to get his mind off of everything and to get into the character he's playing," Weinberg said. "And I started doing that, actually."
To Ellerbrock, the fun behind acting or getting into character lies in the idea that no character exists by itself until an actor is able to bring it to life.
"(I like) getting to make up my own interpretations and then getting to step into it and be a different person," Ellerbrock said. "It's just a cool way to experience things that I wouldn't otherwise get to."