Q&A: UCLA professor gives insight into film festivals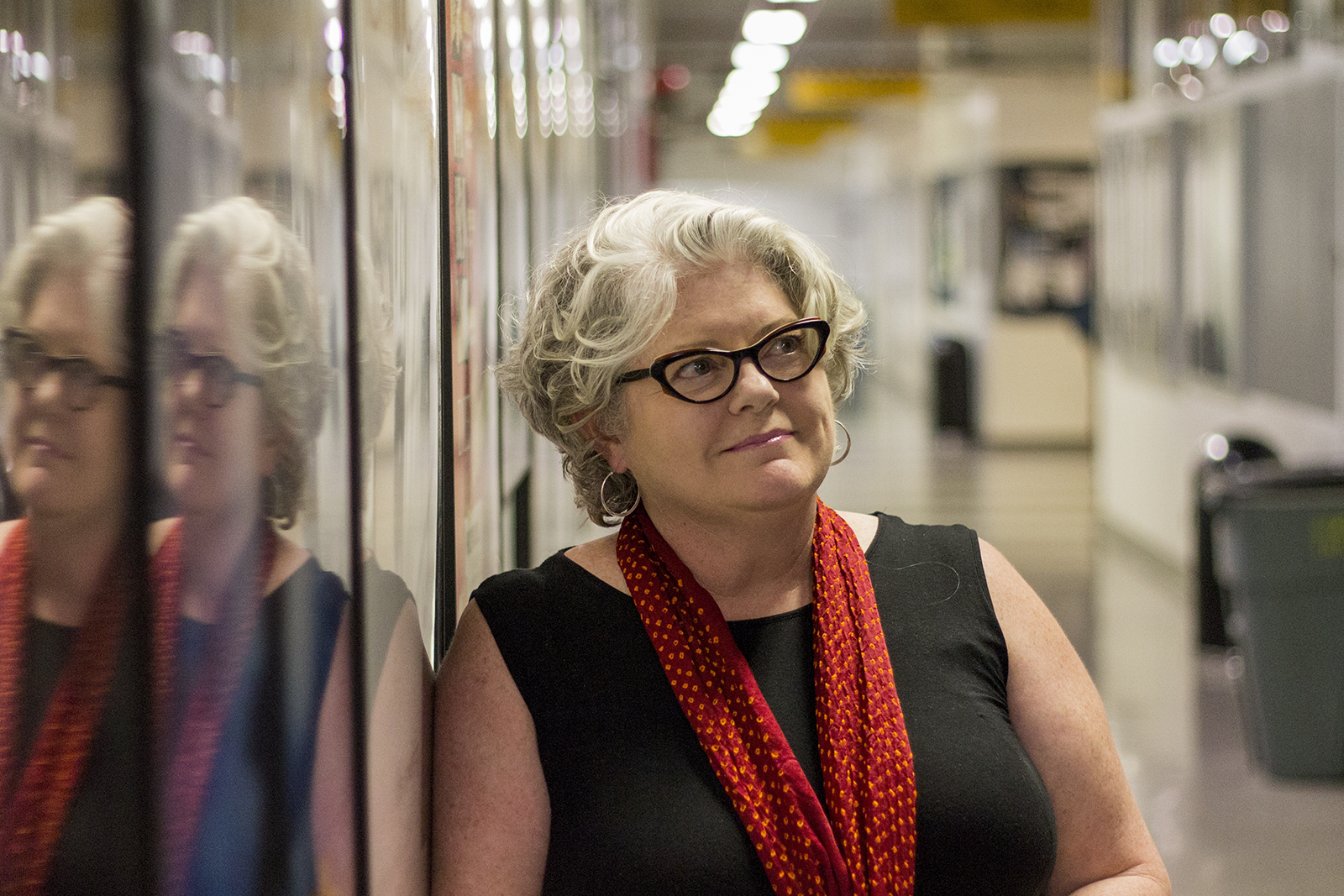 UCLA School of Theater, Film and Television Professor Kathleen McInnis incorporates her experience working in film festivals in her class, "Festival Strategies and How to Deliver Your Film." (Jennifer Hu/Daily Bruin)
With over 5,000 film festivals around the world, filmmakers must bring a strong and clear voice to their movies in order to stand out, said Kathleen McInnis, a professor at the UCLA School of Theater, Film and Television.
McInnis has experience working at the world's leading festivals, such as Karlovy Vary International Film Festival, Berlin Independent Film Festival, Cannes Film Festival and Toronto International Film Festival. In her "Festival Strategies and How to Deliver Your Film" class, McInnis shared her practical knowledge about submitting to film festivals.
McInnis worked as a programmer for Short Cuts at TIFF 2015. Her company, called See-Through Films, which provides business development services for international filmmakers, presented three films at TIFF this year: "Urban Hymn" by Michael Caton-Jones, "Kilo Two Bravo" by Paul Katis and "Wedding Doll" by Nitzan Gilady.
The Daily Bruin's Marina Romanchuk-Kapralau spoke to McInnis about the specifics of her class and why it is important for filmmakers to participate in film festivals.
Daily Bruin: What is "Festival Strategies and How to Deliver Your Film" about and how is it taught?
Kathleen McInnis: It is a very personalized and individualized class that teaches about utilizing the festival circuit as a tool for business development for filmmakers. Students learn strategic concepts. The lectures are very interactive and the class has three major component parts: using case studies; interaction on a personal level with people from the business, which includes Skype conversations and Q&As and leads to networking; and active participation in terms of practical exposure into the system.
DB: Why is it important for filmmakers to submit their work to film festivals?
KM: You need to find an audience and to build that audience for your film. You need to develop interest in your profile as a filmmaker, which you can do through the festival circuit in various stages. You need to access the current state of film as a consumer element, but you have to be aware of what people are watching and what they are engaged in. You also have to realize what level of work is out there, so that you are producing your own vision of storytelling at the same or higher level.
DB: How is submitting to a festival different from submitting to a film studio?
KM: They are completely different things. With a festival, you are submitting a finished film with an expectation that a committee will look at it and decide whether or not it is right to showcase. For example, TIFF is a festival of discovery. So they are looking for films that highlight the discovery of new-and-emerging talent and continue that discovery with the established filmmakers throughout the course of the filmmakers' career. But if you wanted to make films in the studio system, you would take a script and introduce a script to the system, which is a different kind of visual storytelling.
DB: What is your favorite film festival?
KM: I like different festivals for different reasons. I love Karlovy Vary in the Czech Republic. I think it's one of the best-programmed festivals. I'm consistently re-enthused and inspired by the work I see at the particular section they have, called "Works in Progress" (where producers have up to eight minutes to present each project, including a teaser from the film). Throughout the year when I'm not teaching and I'm not programming, I take films to market as a strategist, and so I find a lot of clients at Karlovy Vary and I really feel strongly connected to their style of storytelling.
DB: What are some success stories of your students who participated in film festivals?
KM: Up until last year I worked at (Palm Springs International Festival for short films) and I was a festival director … not this last edition, but the one before. We've had about half a dozen UCLA students annually for 10 years, all of whom did super well. UCLA alumna Melissa Finell's short film "Disaster Preparedness" premiered at Palm Springs International ShortFest and Film Market and was named an audience favorite, nominated for the Iris Prize and the Student Academy Awards.
Compiled by Marina Romanchuk-Kapralau, A&E contributor.