Bruins can exude both professionalism, style with internship outfits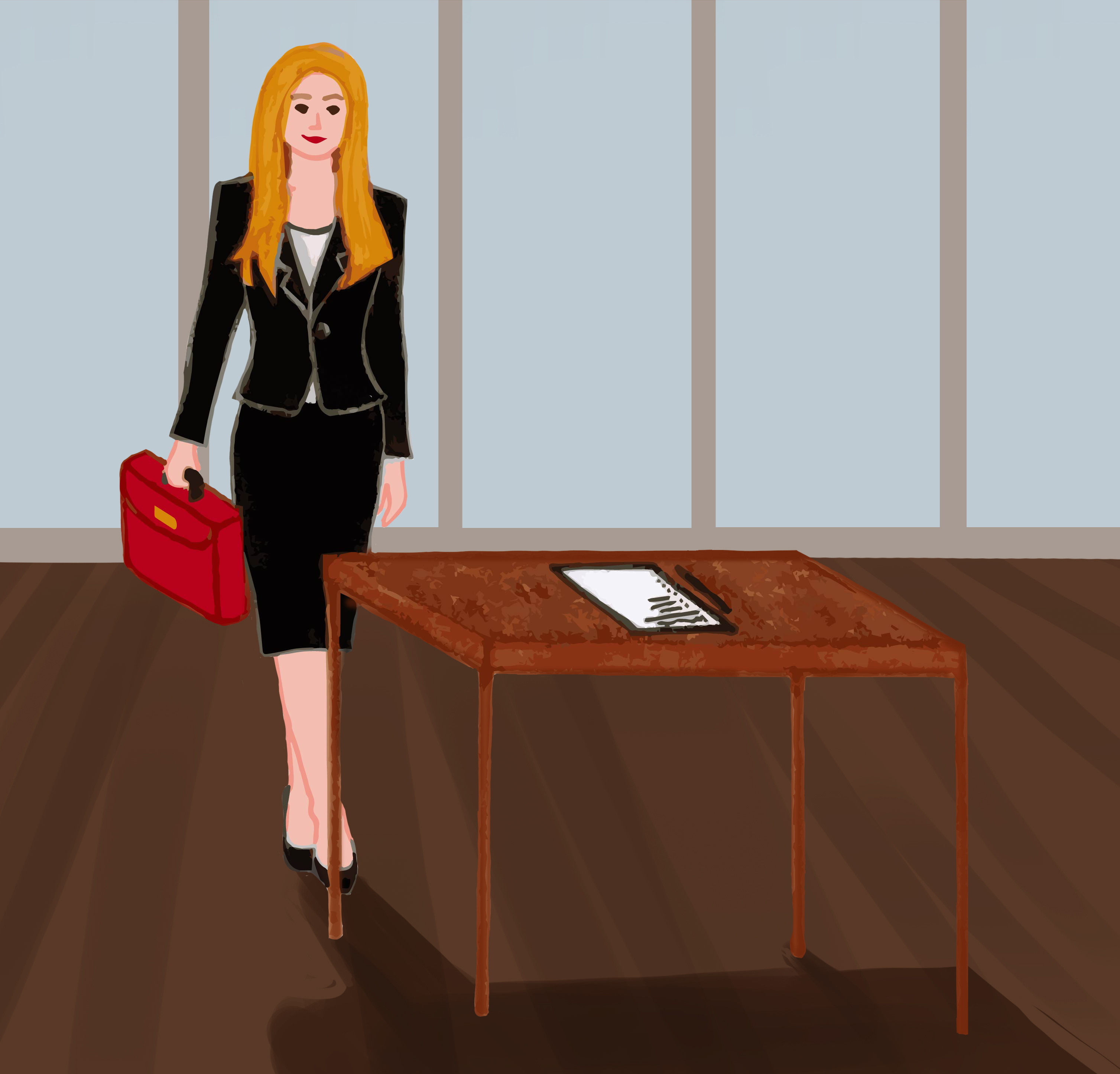 (Gayane Kechechyan /Daily Bruin)
Autumn has finally arrived, meaning students can leave their summer clothes behind and finally embrace the so-called chilly autumn days of Los Angeles.
For students beginning internships this fall quarter, however, deciding what to wear can be tough as they try to balance professionalism with a sense of style.
Chris Howell, the UCLA Career Center's employer relations manager, said students shouldn't hesitate to be the best-dressed person at any place of employment.
"(Fashion) is something that you really want to consider for making your best impression," Howell said. "It's something to take into account, especially as an intern because you're only there for a short amount of time."
Howell said students should remain in full business attire for interviews as a courtesy to employers. Once a student is hired, Howell said students can adapt to the dress style of the people in their workplace.
Silvia Wong, a fourth-year communication studies student and UCLA Fashion and Student Trends executive board member, said her summer luxury goods industry internship in Paris meant style was more important than wearing strict business attire.
"You have to gauge your environment and what your colleagues are wearing," Wong said. "At the beginning, for interviews, it's definitely more serious and less playful."
However, Wong said she was more free to play with what she wore as the internship went on.
Wong's favorite daily piece to wear to her internship was a jumpsuit, although she said she wouldn't wear it to an interview in order to be more professional.
For Jake Garcia, a third-year molecular, cell and developmental biology student and member of Phi Delta Epsilon International Medical Fraternity, weekly fraternity meetings have a strict professional dress code. His fraternity emphasizes professional attire for meetings in order to prepare them for future interviews, internships and medical jobs that will require a polished look.
Garcia said they have a strict dress code of black pants, a black jacket and a white button-down shirt.
"Professionalism is very important (in interviews) because when you dress in a neutral, professional way, then people aren't going to be looking at you based on what you wear, they're going to be looking at you for your skills," Garcia said.
However, Garcia said after first impressions, students are more free to explore their personalities in clothing, depending on the setting.
"Whenever there is wiggle room, I take full advantage of it," Garcia said. "I love to wear paisley ties. It's an old, vintage look, but I like to wear it in a modern way, kind of like making the old new again."
Abby McCallum, a first-year french horn performance and microbiology, immunology and molecular genetics student, said interns should be able to express themselves through their outfits. McCallum said she would wear a pop of color under business attire to add a little pizzazz to a business casual outfit.
Emilie Crossman, a first-year psychobiology student, said she would prefer experimenting with accessories, like pairing an anklet with sandals or wearing a casual, pretty ring.
Wong's go-to office looks were an easy, classic A-line dress or a flare miniskirt with a professional crop top. She said the biggest aspect to keep in mind while crafting an outfit for the workplace is proportions.
"This is purely aesthetic: If your top is way too baggy, you just need to make sure that your bottoms aren't baggy," Wong said. "You need to be careful about that and just be kind of presentable."
Howell said being the best-dressed person at an internship doesn't mean wearing full business attire to work every day. He advised students to relate their clothing to the task at hand.
"If you don't have face-to-face interface with clients, oftentimes the attire can be quite relaxed," Howell said. "Don't hesitate to ask."
When in doubt, social media can be an easy way to find a company's brand identity and to find inspiration for daily outfits, Wong said. She becomes inspired by different brands' identities via company Instagram posts.
Although experimenting with professional attire can be fun, Garcia said an emphasis on professionalism for first impressions will help students win over potential employers.
"With what you wear, you should show that you're a professional and that you know how to operate in a professional environment," Garcia said. "It's physically a way for you to show employers, your clients and the world that you mean business."