Bruin Bash 2015 to pair R&B duo NxWorries with headliner Madeon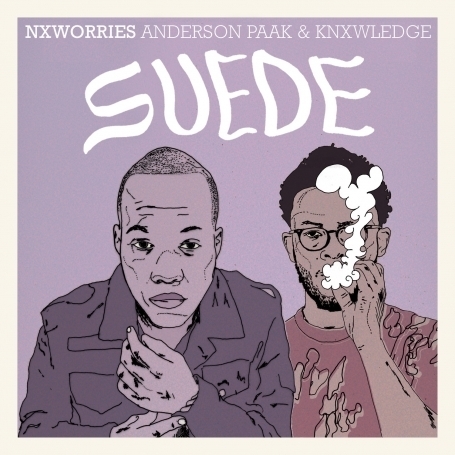 R&B duo NxWorries and French music producer Madeon will perform at Bruin Bash 2015. (Stone Throw Records)
The Undergraduate Students Association Council Campus Events Commission and Cultural Affairs Commission, hosts of Bruin Bash, announced the concert's lineup online Tuesday evening. Monday's Bruin Bash will feature French electronic music producer Madeon and R&B duo NxWorries.
Hugo Pierre Leclercq, known by his stage name Madeon, is a 21-year-old self-described performer of "electro-pop-house-whatever." He first gained popularity through his remix of "The Island" by Pendulum, but has since released "Pop Culture," a mash-up of hit songs on YouTube with more than 31 million views.
NxWorries is comprised of vocalist Anderson .Paak and hip-hop producer Knxwledge. The duo emerged onto the music scene this past spring with its debut single "Suede." An album from the duo is in the works. They are currently on tour in the United States with hip-hop artist and former Hip Hop Explosion performer Earl Sweatshirt.
CEC posted photo clues about the lineup on its Twitter and Instagram pages Sept. 7 and Sept. 8. The tweets have since been removed. The photo puzzle was solved a week ago to reveal a photo of Madeon.
Last year, R&B singer Kandace Springs and hip-hop artist Chance The Rapper performed at Bruin Bash, while 2013's lineup featured rappers Tyga and E-40.
Amy Shao, the USAC Cultural Affairs commissioner, said lineups have featured a variety of genres since Bruin Bash's creation, ranging from hip-hop, indie and alternative rock. She said this variety creates an atmosphere of inclusivity that helps students get into the school spirit.
The Bruin Bash activities also include a festival, which will be held on the Intramural Field from 2 to 8 p.m. Monday and includes sponsored tables with video games, prizes, a photo booth and food and drink samples. Film screenings will be available to students, but details have not yet been announced.
Last year, Bruin Bash tickets to the Los Angeles Tennis Center were lotteried off to students. This year, all students can pick up a wristband on the IM field, but seating is reserved on a first-come, first-served basis. Students can pick up tickets beginning 2 p.m. Monday, as no campouts will be permitted. Pauley Pavilion will open at 6 p.m.
Compiled by Lindsay Weinberg, Shreya Aiyar and Gail Acosta, A&E senior staff.
Weinberg is the prime content editor. She was previously the A&E editor and the assistant A&E editor for the lifestyle beat.
Weinberg is the prime content editor. She was previously the A&E editor and the assistant A&E editor for the lifestyle beat.