UCLA jazz studies director Kenny Burrell to receive LA Jazz Treasure Award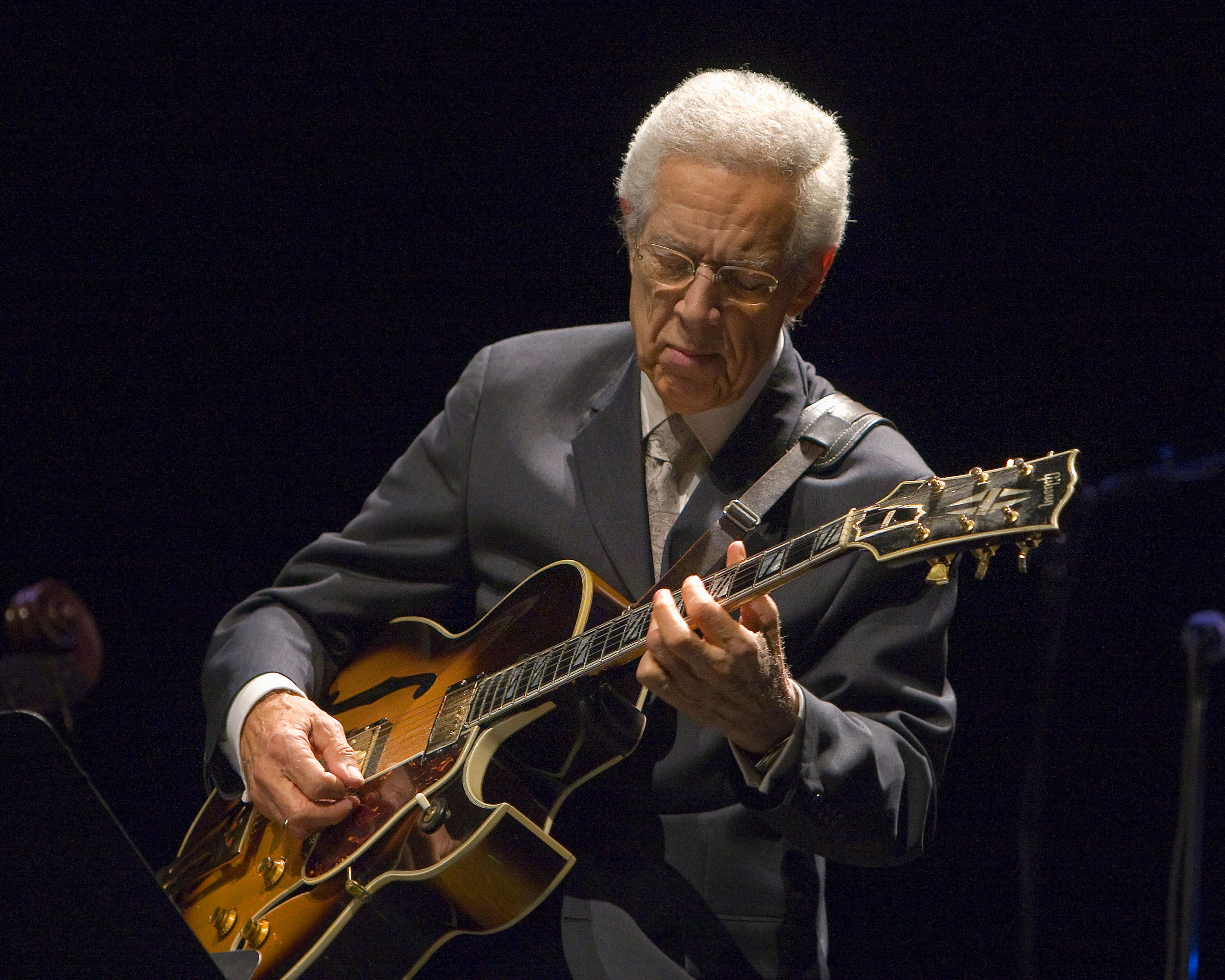 UCLA Director of Jazz Studies Kenny Burrell, a respected jazz guitarist, has collaborated with musicians such as Dizzy Gillespie and Louis Armstrong during his decades-long career. (Courtesy of Reed Hutchinson)
UCLA director of jazz studies and jazz guitarist Kenny Burrell will receive the L.A. Jazz Treasure Award from the Los Angeles County Museum of Art and the Los Angeles Jazz Society at the museum Friday.
The award honors jazz artists active in Los Angeles who have made lasting contributions to the genre and have given back to the community, said Mitch Glickman, the director of music programs at LACMA.
Previous recipients of the award, now in its seventh year, include Grammy Award-winning saxophonist and composer Wayne Shorter, big-band trumpet player Snooky Young and film composer Johnny Mandel.
Glickman said nominating Burrell was an easy decision because of his extensive body of work and collaborations with jazz icons such as Tony Bennett, Nat King Cole, Herbie Hancock and Louis Armstrong.
Burrell has been prominent in the jazz community since his recording debut as part of Dizzy Gillespie's big band in 1951. He also composed the pieces to Dee Dee Bridgewater's 1998 Grammy Award-winning album "Dear Ella."
As a UCLA music professor and authority on pianist Duke Ellington, Burrell recorded interpretations of Ellington's works titled "Ellington is Forever" in 1975 and created the first university course dedicated to Ellington's works in 1978.
"You look at some of these classic recordings and somehow, (Burrell) always pops up," Glickman said. "He's still in the classroom, still recording – that's a huge component of what we want to acknowledge."
Burrell will receive the award during the first half of the event, which will also feature a video tribute highlighting Burrell's decades-long career.
Burrell will perform in the second half with his big band, the Los Angeles Jazz Orchestra Unlimited. Glickman said seeing Burrell live will be inspiring to students of jazz history, as Burrell is a living link to notable pioneers of modern jazz.
"(Burrell) is 84 years young," Glickman said. "We just want to say thank you for all that he's done for LA, all that he's done for jazz."
Compiled by Shreya Aiyar, A&E senior staff.