Q&A: Matt and Kim vocalist on band's 'immature sound,' balancing work, romance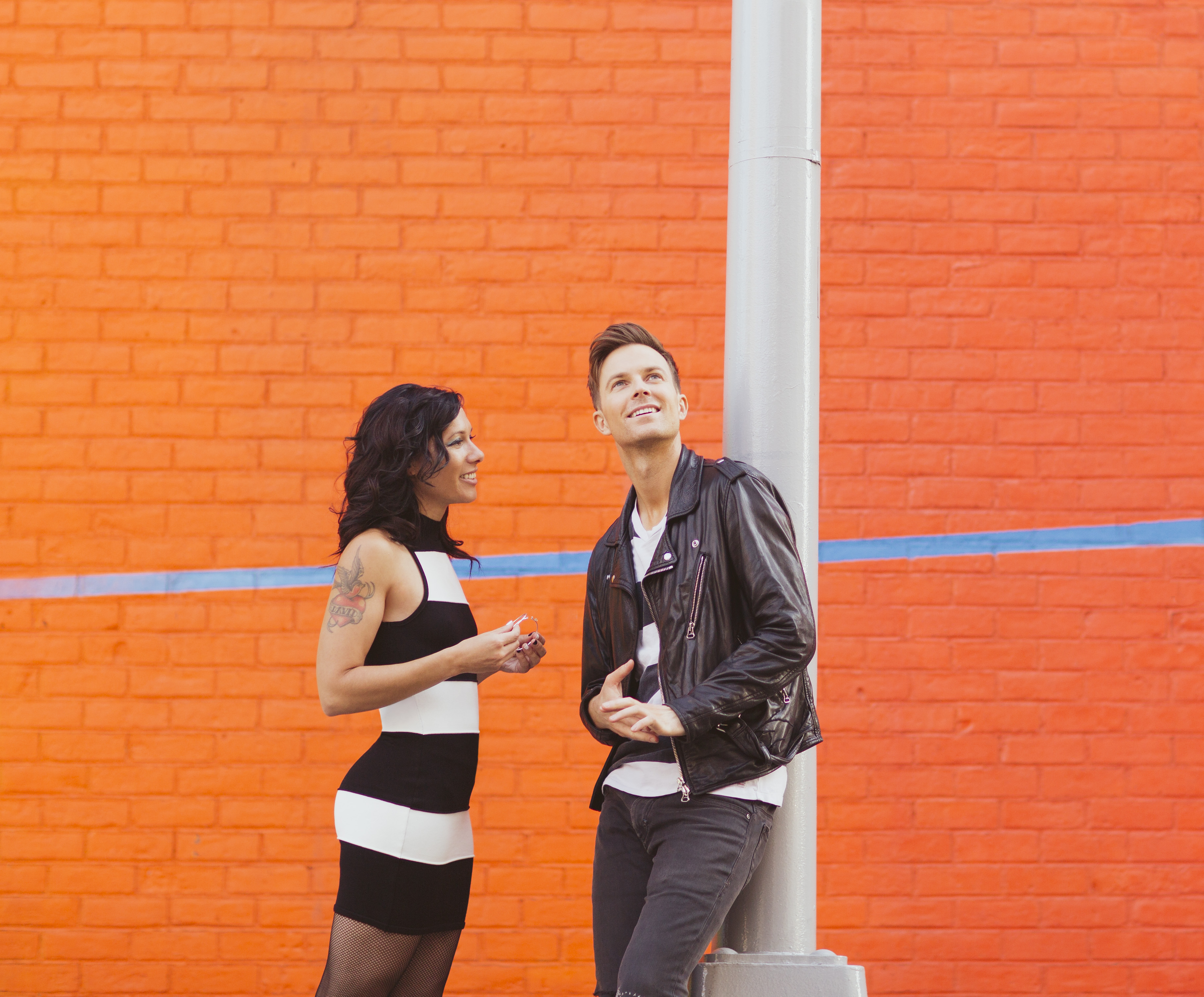 Indie dance rock duo Matt and Kim will be performing at the Santa Monica Pier Saturday as part of radio station ALT 98.7's Summer Camp concert line-up. (Courtesy of Matt Miller)
In 2004, Matt Johnson and Kim Schifino emerged from Brooklyn, New York, as Matt and Kim, an indie dance rock duo they formed after a few months of dating. Now, they split their time between making new albums and making time for love.
Comprised of Johnson as the lead vocalist and keyboardist and Kim Schifino as the drummer and back-up vocalist, Matt and Kim is no stranger to pop culture success despite its more alternative label and DIY approach to music; the duo has appeared on late-night shows like "Jimmy Kimmel Live!" and its songs have featured in television shows like "Community."
Matt and Kim has more recently released its newest album, titled "New Glow." Released in January, it sparked Matt and Kim's fastest-selling national tour yet. The band, on the heels of its headlining tour, is now in the midst of preparing for festivals and an upcoming UK tour with Fall Out Boy.
Matt and Kim will be playing at the Santa Monica Pier Saturday as a part of radio station ALT 98.7's Summer Camp concert line-up. The Daily Bruin's Ashley Vu spoke with Johnson about the band's sound throughout the years, the selfie in this day and age and how to make time for romance amid a busy work schedule.
The Daily Bruin: How would you say your sound has evolved from your first album, "Matt and Kim," back in 2006 to your newest album, "New Glow," at the beginning of this year?
Matt Johnson: I like to think we're not evolving in any singular direction – in a way because I hate when bands are like, "I'm getting a more mature sound." If anything, I want to get a more immature sound.
DB: Can you explain what you mean by a "more immature sound?"
MJ: I think it's sometimes so hard to make just a simple song. … It's such a challenge because it's so vulnerable. I think a lot of times people love a band's first album because (the band) kept it simple – but as (the band) goes on, they keep feeling like they need to mature and add layers, and they kind of lose that deep melody that they had a connection to which people loved. So in that way, I want to keep it "immature."
DB: On your new album, you have a song called "World Is Ending" in which you make mention of the selfie and how common a phenomenon it has become in pop culture. What's your real attitude toward selfies?
MJ: That line (in the song) is "Together now has died / The selfie is alive and growing stronger." Yeah, I've been known to take a selfie or two in my life … but I think in the end, Kim came up with that line. I do think we've all done it – sat around a table, like a dinner table at a restaurant, and everyone's just on their phone. It's the least connection with other people because we're all (on our phones) individually. … It's all about "I need to show people where I am right now," and you want to take a picture because you want to remember something. I sometimes regret, over the years, not taking many pictures of the band traveling, but then I just figure, "Hey, I remember it all (myself)."
DB: What do you or Kim tend to do when you're hit with a bit of songwriting block?
MJ: Only in the last year or so, I started drinking coffee – that's a good help, and it gets things going. While I'm drinking it, I want to be doing something creative. The other method is (that) we tend to work on a number of songs at the same time, so if we're really stuck on something, we'll do a different song and come back around. It's building a number of different things all over the same time. Granted, sometimes you should just really focus and keep messing up … I was reading something about creativity, anyone who's writing or filmmaking or making a song, and how just finishing, how important that is. Even if you think something is terrible, just finish it. I have a tough time with that.
DB: These days, how do you and Kim manage to balance your relationship while still working together?
MJ: It's basically impossible to have any separation between professional life and any romantic or personal life because it's so intertwined – we put so much of ourselves into this band that it's not like if something gets messed up, we can just clock out of that. It is nice, on the other hand, all this traveling – we get to do it with our significant other. Every night that we're on the road – we'll leave tomorrow to head to Boston, we'll eat dinner at some restaurant, and, hey, consider that a date night.
Compiled by Ashley Vu, A&E contributor.