Students' LA food favorites offer diverse tastes outside of Westwood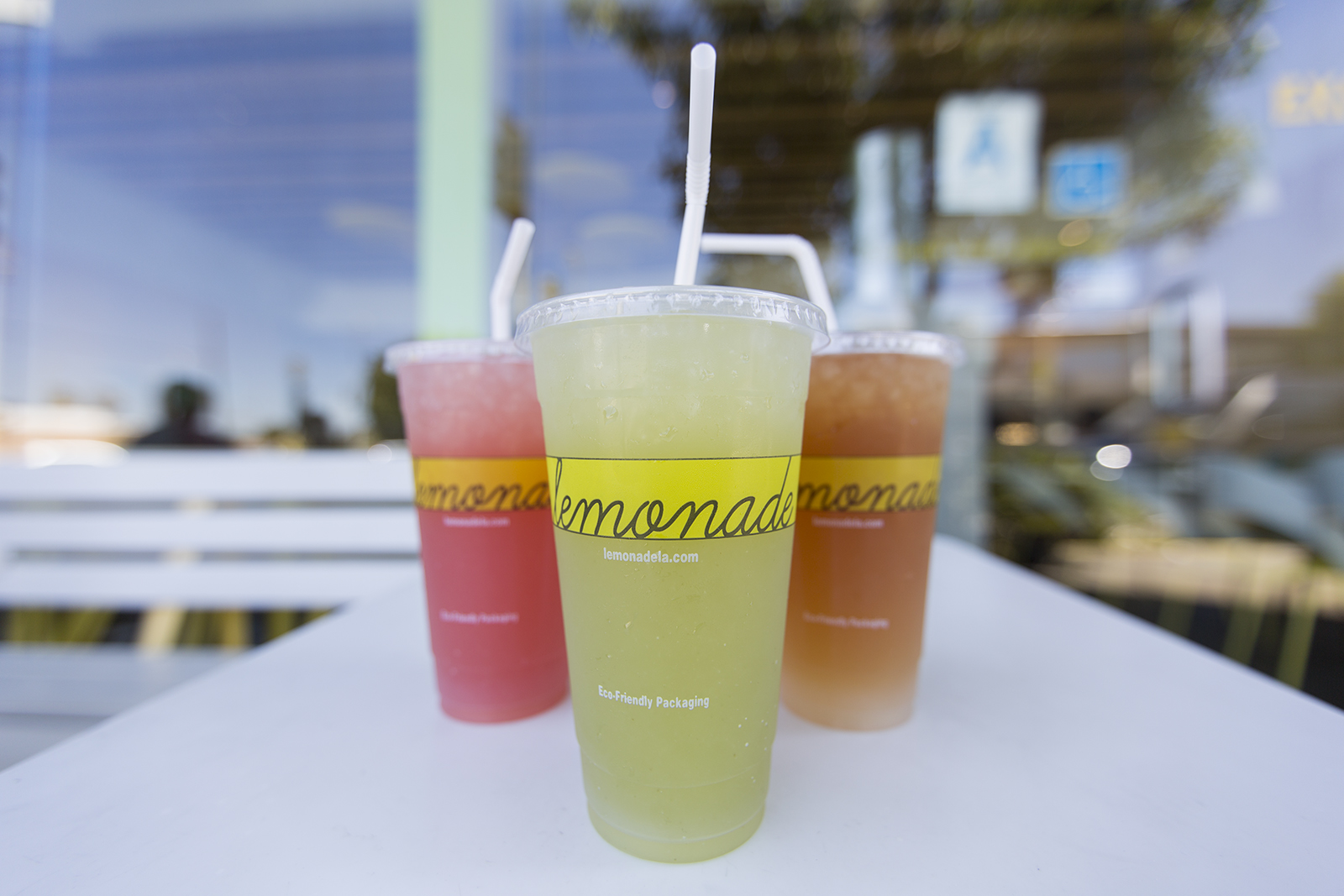 Upon arrival at UCLA, students are introduced to popular eateries in Los Angeles such as Lemonade. (Keila Mayberry/Daily Bruin)
Yeneca Lee remembers sitting on her grandmother's kitchen floor as a child surrounded by large tubs of kimchi. A staple in any Korean dinner, the pickled and spicy cabbage reminds the fourth-year political science student of home.
"When I first moved here I was craving Korean food," Lee said. "My friends recommended a bunch of authentic places and I discovered Koreatown."
Upon their arrival at UCLA, many students discover trends of popular eateries off campus, such as Korean barbecue, boba and brunch restaurants that can compete with homemade meals.
Affordable restaurants sprinkled throughout the city in areas such as Downtown and Koreatown draw students away from dorm and Westwood eating.
Lee said Korean barbecue has always been popular with her friends and other students because of its savory taste. Korean barbecue, a food concept that has customers cook their own raw meat eaten with kimchi, bean sprouts and rice cake papers, is popular because of its affordability, she said.
"We always look out for something affordable because we are all broke," Lee said.
She said restaurants like Bud Namu, which has all-you-can-eat Korean barbecue for only $12, are the best choice.
While Korean barbecue is a common dinner choice, Lee also said brunch is a large part of UCLA's food culture.
She said places like Urth Caffé, with popular drinks such as caffe glace, a vanilla milkshake blended with espresso, serve as student favorites.
Katelyn Kenzy, a second-year biology student, said Urth Caffé exhibits a perfect mix of fancy food and affordability.
"I was blown away by a berry tart I had, because it was delicious and only $5," Kenzy said.
Kenzy said another UCLA favorite that is less pricey than Urth Caffé is Lemonade, which offers an affordable variety of lemonades and sugary drinks such as guava limeade for students. The restaurant's chic and bright atmosphere inspires a simultaneously upscale and casual vibe, she said.
"It definitely wasn't overpriced for being in L.A. and I would say it is the perfect place to go with friends where it's not too fancy or too laid back," Kenzy said.
Michelle Do, a fourth-year psychobiology student, said the Spanish latte and different sandwiches such as the Turkey Asparagus Affair at Literati Cafe on Wilshire Boulevard have become her obsession. She said the cafe has become a student favorite due to its productive vibe. Do ends up sitting at Literati Cafe for hours without realizing so much time has passed.
"When I moved to L.A., a lot of my friends wanted to discover L.A. and its food scene," Do said. "I soon realized that L.A. restaurants care more about creating an atmosphere around the food you eat and trying new things."
Do gravitates toward certain L.A. areas due to their reputations for having delicious restaurants. An example is Sawtelle Boulevard, which she said is an Asian food mecca.
"The restaurants (on Sawtelle) have distinct products and you have a different experience every time you eat," Do said.
Daikokuya is one of her favorites on Sawtelle, Do said, because it offers a fair price for quality ramen cooked for at least eight hours. She said it's a completely different experience than Tsujita L.A. Artisan Noodle, a ramen place that has customers dip their thicker noodles in broth.
Anasazi Levy, a second-year undeclared student, said Sawtelle Boulevard serves as a hub for many students and offers Asian stores, like Daiso, worth exploring. She said the stores feature snacks not normally seen in commercial supermarkets, such as rice snacks and green tea Kit Kats.
Another food obsession for students is tapioca pearls, or boba, typically served in tea. Kenzy said boba cannot be ignored as a major food infatuation on campus, as seen by the constant boba sales on Bruin Walk.
Lee said Volcano Tea House on Sawtelle Boulevard is the go-to boba place when she studies with her friends and sugar cravings hit, while Do's obsession is the almond milk tea at MJ Cafe Express, also on Sawtelle Boulevard.
To get to these places as first-year and second-year students, Do and her floormates relied on buses for transportation to areas like Sawtelle and Santa Monica.
"Since I came from a suburb it was difficult at first, but eventually it became more of an adventure with friends with food as the end goal," Do said. "Now I'll Uber to Sawtelle, which is around $9."
Ultimately. when trying to find new places to eat, Do said she peruses Instagram and Yelp and insists that keeping an open mind is essential.
"College is really about the experiences you have," Do said. "We're in such a diverse city with different cultures that it's important to take full advantage of it."