Movie Review: 'Ted 2'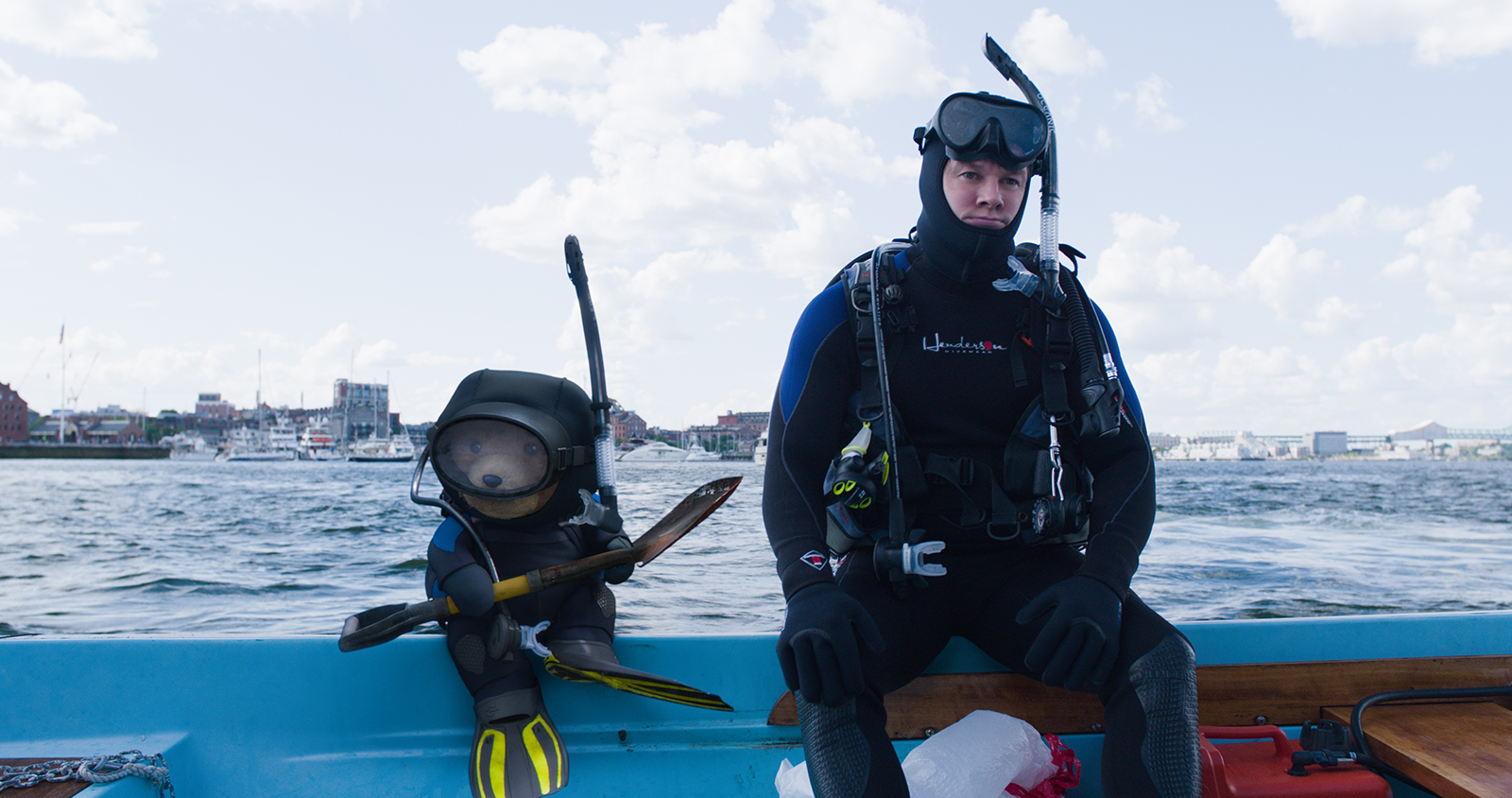 (Courtesy of Universal Pictures)
"Ted 2" Directed by Seth MacFarlane Universal Pictures
The fact that "Ted 2" isn't outright terrible speaks wealths about director and animated television magnate Seth MacFarlane. But the film is really more the cinematic equivalent of a sigh – one has to sigh a bit, after all, when purchasing a ticket to a film where Mark Wahlberg is coated in semen by surprise.
The way MacFarlane navigates through his overlong comedy sequel, alongside frequent writing collaborators Alec Sulkin and Wellesley Wild, comes off as a sigh of mediocrity too. Through all his success and creations, MacFarlane can't make "Ted 2" feel like anything beyond a stubborn rehash of a movie that already involved quite enough hash to begin with.
Like its predecessor, "Ted 2" focuses on the indomitable friendship between Boston native John Bennett (Wahlberg) and his animated teddy bear Ted (voiced by MacFarlane). Bennett has since broken up with his significant other from "Ted" – and who could blame Mila Kunis for jumping ship? – while Ted is engaged to Tami-Lynn (Jessica Barth) and wants to start a family. The obvious problem is that Ted is a toy and doesn't exactly have the right resources to take such actions.
Bennett and Ted, after a series of disturbing ideas to make Ted a father, stumble upon legal troubles when they inquire about adoption: Ted isn't a person, and therefore has no human rights, causing him to lose his job and marriage in the process. For guidance, the duo turns to Samantha L. Jackson (Amanda Seyfried), a novice lawyer with a liking for marijuana who fits right in as part of the group and as John's new love interest.
If the story sounds obvious, it's because it is. Every trope that MacFarlane has under his Peter Griffin-sized belt comes up at some point during "Ted 2," in all their pop culture-fueled eminence: the nonsensical musical number, the 10-minute scene of listing offensive things, mocking celebrities based on extreme stereotypes, etc.
Jackson works so well, in fact, because she functions as a blank slate for Bennett and Ted to throw their obscure, obsessive references at – a comedy device that MacFarlane has used time and time again. And although Seyfried is charismatic enough to make it plausible, it never truly satisfies.
This standard is more evident in the film's structure: The last act of "Ted 2" drags in the exact same way the last act of "Ted" did. Among several brief callbacks to the first film, "Ted 2" nearly makes an argument that MacFarlane has learned something, and then ferociously backpedals to square zero.
Giovanni Ribisi's appearance as Donny, the same crazed villain from "Ted" trying to pull of the same kidnapping stunt, is the finishing touch on a plot with so many useless elements that it frequently hurts. But MacFarlane shouldn't be blamed for not trying. "Ted 2" comments heavily on the nature of human rights, with jokes directly aimed at black and gay civil liberties. It's oddly perfect timing, considering the recent political state of affairs, and would hit well if the jokes had any semblance of decency in their execution.
It's impressive that MacFarlane can write characters who are as sexist, racist, offensive and unintelligent as John and Ted and still have them be generally well-received. There isn't anything wrong with that at face value – "Ted" showed that the simplicity of the buddy comedy can still work with a certain level of wit and panache. Muddled among the trash, even "Ted 2" has a handful of jokes that, again taken at face value, are truly brilliant.
The problem resides in how "Ted 2," running on a format so similar to MacFarlane's network comedies that it's restrictive by nature, has chosen to evolve. The storyline is grander, the social commentary is more apparent, the celebrity cameos are still in full force, but the movie ends up a dud.
Regardless, "Ted 2" will supply MacFarlane with ample amounts of money to fund his next tired production, one country's theatrical sigh of disappointment effectively becoming one man's lazy sigh of relief.
– Sebastian Torrelio