Q&A: Oliver Lee of Snakehips discusses upcoming performance at UCLA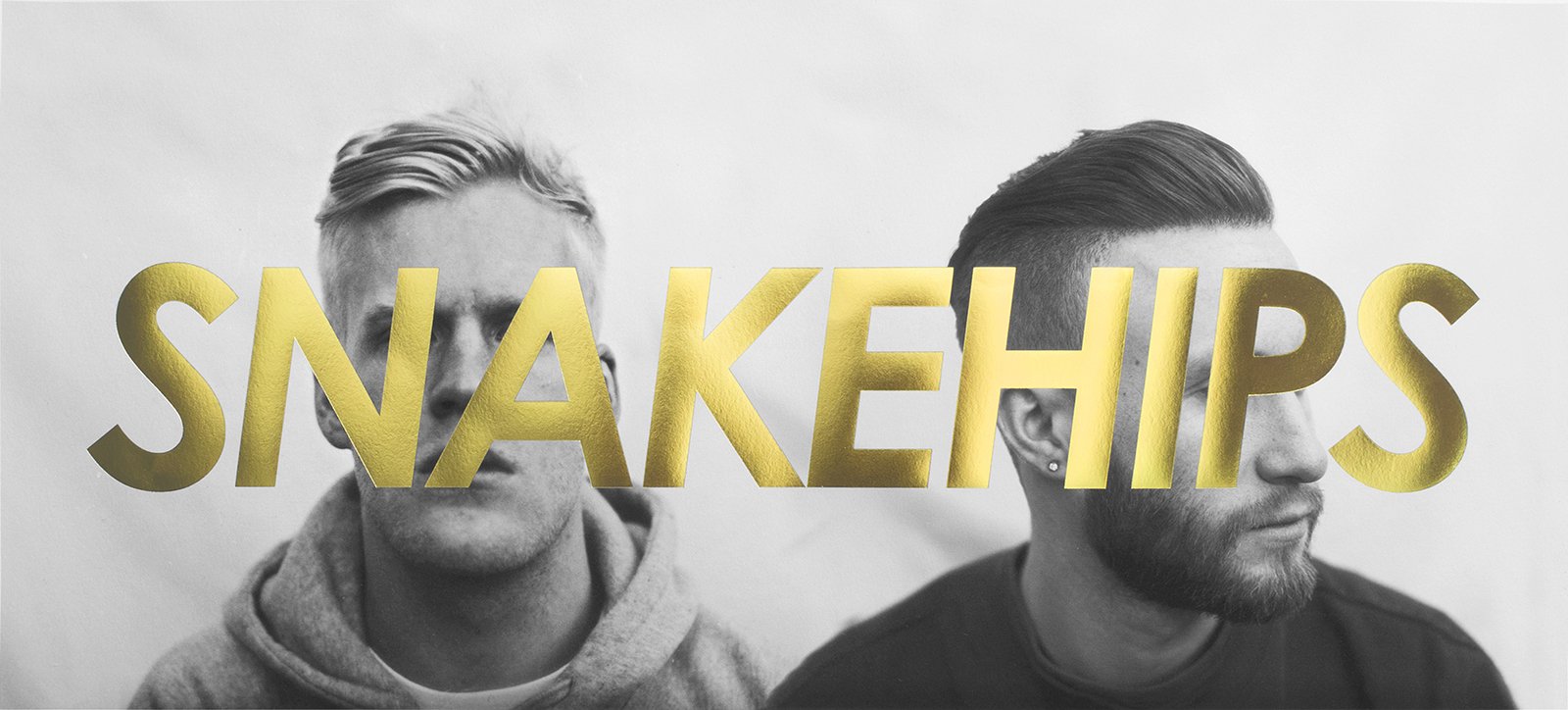 USAC CEC's concert series will bring the London-based electronic music duo Snakehips to Ackerman Grand Ballroom on Wednesday.
(Courtesy of RCA Records)
Snakehips, an electronic music duo from London, will play at UCLA Wednesday as part of the Undergraduate Students Association Council Campus Events Commission's free concert series.
Formed in 2012, the duo enjoyed a breakout year in 2014 – playing around many venues around the United States – before returning to the West Coast in 2015, armed with fresh new tunes.
Oliver Lee, one half of the group also comprising James Carter, spoke to the Daily Bruin's Ishan Rampuria about Snakehips' upcoming show, new album and West Coast tour.
Daily Bruin: How is your tour going so far?
Oliver Lee: We just played in Denver to a really cool crowd and have dates in Austin and Dallas as well. Most of our tour is on the West Coast – we're in San Francisco, Santa Ana and have a couple of dates in Los Angeles including UCLA.
DB: So far, you've released an extended play called "Forever (Pt. II)" and a few singles. Can we expect a full-length Snakehips album anytime soon?
OL: We are working on a full-length album; I'd say it is about 70 percent complete at the moment. There are a lot of cool new tracks with some awesome features and collaborations – I'm not supposed to name names, but we're very excited.
DB: What is your recording process like?
OL: We mostly work in the studio – it's difficult for us to work on the road since we're pretty busy with playing shows. Most of our work is done back in London, although we did record some sessions out here the last time we were in Los Angeles. For the most part on tour, we take a break from writing. As far as our recording process goes, we work well together since James is a little more technically minded, and I do more of the writing and big ideas. James takes these ideas and refines them.
DB: So you've played in Los Angeles – how was it the first time you were here?
OL: We played at the El Rey Theatre in January, which was a wicked venue, and also at HARD Day of the Dead in Pomona in November. Los Angeles crowds are always one of our favorites to play to – very high energy.
DB: Although you've played in Los Angeles, you've never played at UCLA – are you both excited?
OL: We're definitely very excited to play to a college crowd. I'm not really sure of what to expect. Obviously, in Los Angeles, most of the clubs are 21 and up, so it will be very cool to play to kids between the ages of 18 and 21 who aren't able to experience this sort of stuff out at the clubs.
DB: What are your performances like? Do you guys typically play live or DJ sets?
OL: We're DJing on this tour, although I have a sampler and use that to incorporate some effects of playing live.
DB: What sort of music can we expect to hear at your UCLA show?
OL: We play all kinds of stuff. Our recent song (Forever (Pt. II)) seems to go off every time we play it, as well as our remix of BANKS and The Weeknd remix we've done earlier. We like to draw in music from other genres and DJs like Kaytranada and Pomo, too. We tend to go through a host of different BPMs from our typical house sound into some trap-sounding stuff and even into the slower hip-hop BPMs, basically anything we're listening to and like.
Compiled by Ishan Rampuria, A&E contributor.