TransUP, SANAA launches first 'art TRANSforms us' event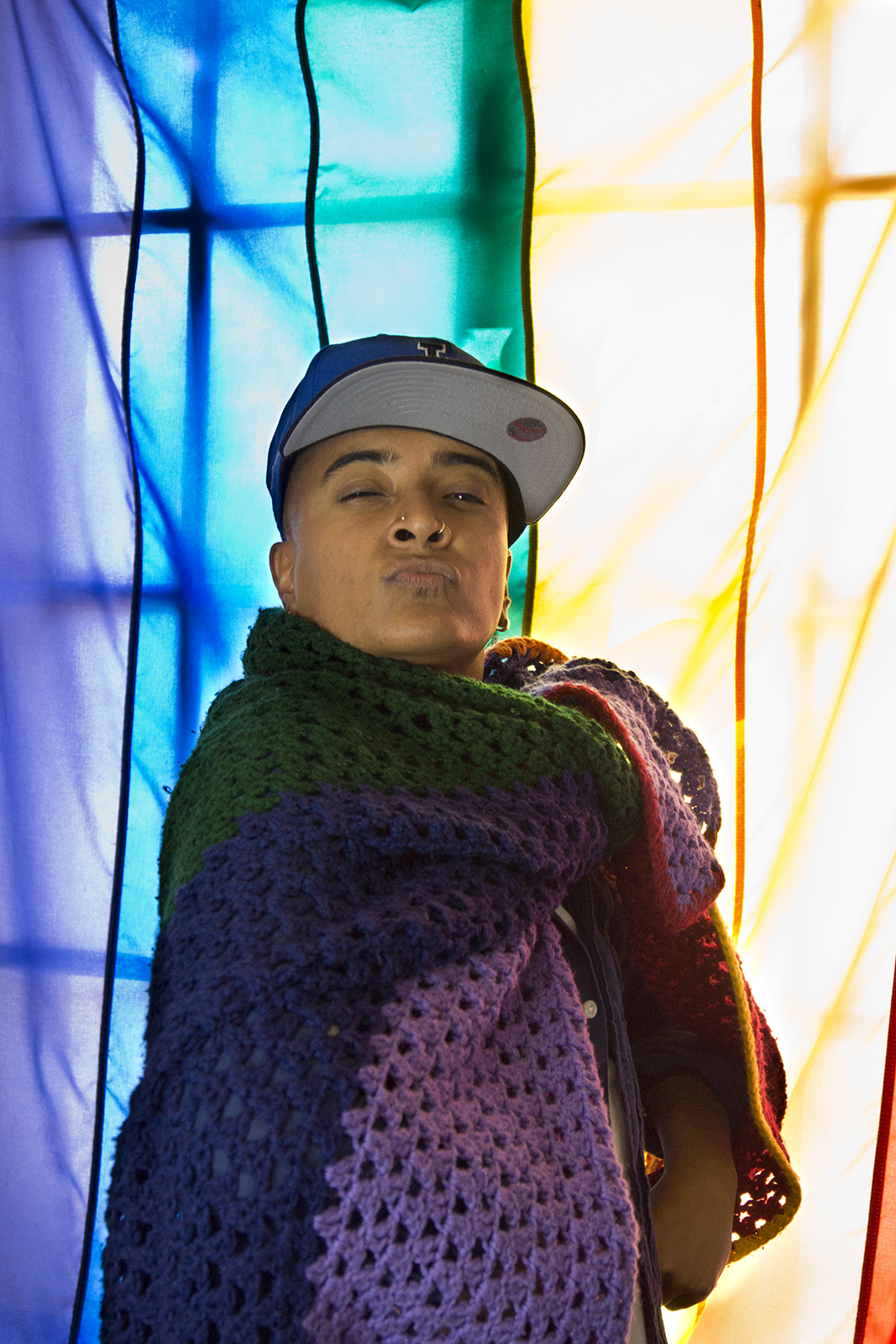 D'Lo, a transgender actor and UCLA alumnus, will be featured at "art TRANSforms us" Tuesday at the Northwest Campus Auditorium on the Hill. The event will be presented by TransUP and Social Awareness Network for Activism through Art. (Courtesy of Jack Kaden)
This week, a group of artists and students will come together, united in their efforts to further understand and relay the experience of being a transgender individual.
Monday through Wednesday, Transgender UCLA Pride, known as TransUP, and Social Awareness Network for Activism through Art, or SANAA, will co-host "art TRANSforms us," the first three-day event of its kind on UCLA's campus. These events will feature transgender artists, a documentary screening and interactive workshop.
"Art is a wonderful outlet and technique of expressing ourselves and frustrations when society fails us," said Mayumi Prollamante, a third-year anthropology student and co-head of TransUP, a campus organization for transgender individuals to come together and talk about the issues they share.
Prollamante said that beginning Monday in Kerckhoff Art Gallery, "art TRANSforms us" will feature a "trans 101" workshop. This workshop will include a discussion on the TransUP student art displayed around the gallery and basic information, issues and developments in the transgender community.
Tuesday's events will feature D'Lo, a transgender actor, comedian and UCLA alumnus. The evening will begin with a pre-show dinner where students can meet D'Lo, followed by D'Lo performing stand-up at the Northwest Campus Auditorium on the Hill.
"I try to just give folks a real story that is filled with all the different aspects of what one's journey is, regardless if they are trans or not," D'Lo said.
Whether bringing attention to the relationships that form with one's family, friends or close chosen family, D'Lo said he wants to talk about all the beautiful aspects of those relationships as well as highlight some of the less happy moments that ended up turning more comedic.
Pollamante said the final day of "art TRANSforms us" will take the form of an art lounge, with TransUP student art from Monday set up around the UCLA Lesbian, Gay, Bisexual and Transgender Campus Resource Center. In addition, Pollamante said the center will host a screening of "TransVisible: Bamby Salcedo's Story," a biographical documentary centered around the transgender activist Bamby Salcedo and her work. The screening will conclude with a Q&A with Salcedo.
Suzanna Tran, a fourth-year gender studies student and co-administrative director of SANAA – a multiracial, multicultural organization that fuses art and activism – said she thought implementing "art TRANSforms us" was a way to give space to highlight transgender artists who are not often recognized.
Gan Punwatanawit, a second-year political science student and financial director of SANAA said art is an important outlet of expression for these events because it allows transgender individuals to educate others on transgender issues outside the confines of direct dialogue.
"I feel like, especially in an academic setting, our contact and engagement with transgender issues is really graphic and really negative," Tran said. "Yes, these are real issues, but that is not all (of what) being a transgender person is."
Tran said she wanted to help make space for – and stand in solidarity with – artists whose marginalized and often unrecognized identities she said are questioned every day. In addition, Tran said she hopes the event allows students to better understand the importance of lessening transphobia on campus and avoiding misgendering someone, assuming a person goes by "him" or "her."
Pollamante said it would be great if those who see the performances of "art TRANSforms us" and listen to artists' stories are inspired to be more active or at least be better allies with transgender individuals.
While Pollamante said there is still a long way to go in serving the transgender community on campus, she said UCLA is making steps forward by adopting the preferred name policy and talking about increasing the number of gender-neutral bathrooms and creating gender-neutral dorms.
"When we talk about (transgender), it doesn't have to be all bad," Pollamante said. "We don't have to focus on all the things we don't have. There is just as much to celebrate as there is to work on."