Spring Sing 2015: Bruin Harmony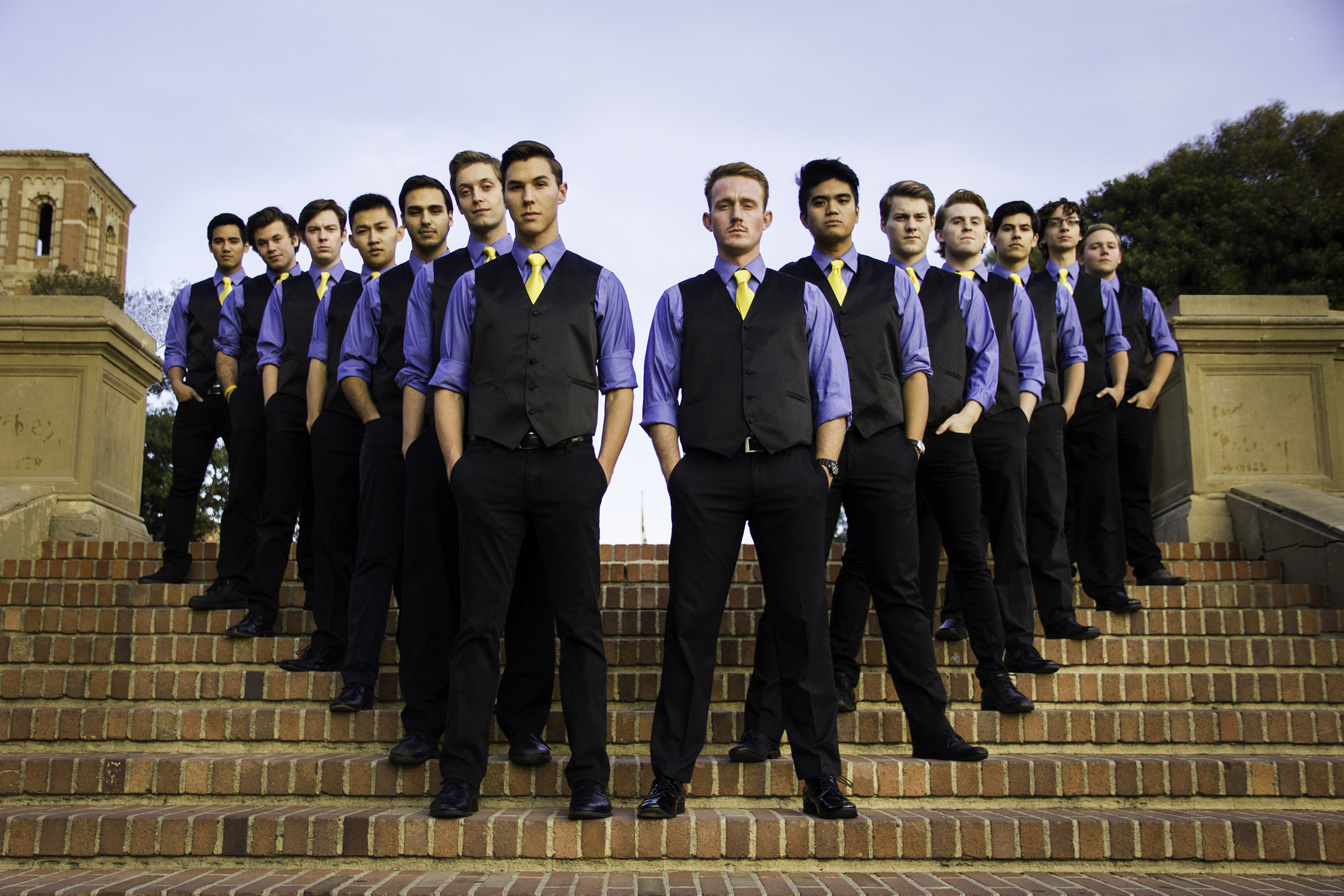 Eight-time Spring Sing winner for best a cappella group, Bruin Harmony will perform a rendition of a classic jazz song at this Saturday's competition, a contrast to its previous performances of Top 40 hits.
(Courtesy of Alif Marchi)
Since 2007, Bruin Harmony has won eight awards at Spring Sing for their performances of Top 40 hits. This year, the group is bringing a jazz classic to Pauley Pavilion, said Prescott Rynewicz, a second-year aerospace engineering student and member of Bruin Harmony.
"(The song) very much takes on a new side of what Bruin Harmony can be," said Jon Zhao, a fourth-year molecular, cell and developmental biology student and Bruin Harmony's musical director. "We chose to do a song that is so musically complex and is such a big song that most other a cappella groups wouldn't dare to do it."
The group started rehearsing the song, which Zhao said was the hardest arrangement he has ever written, in January.
Bruin Harmony performed Britney Spears' "Hold it Against Me" and R. Kelly's "Ignition (Remix)," earning best a cappella group in 2012 and 2013. Last year, the group opted for an older number with Queen's rock song "Fat Bottomed Girls."
"For me, it's one of my favorite songs I grew up listening to," Rynewicz said. "I've been a jazz artist for most of my life, and it's been a song that's been a big part of my life."
Zhao said the change in style is a large step in showcasing a different facet of the group's talent. He said the song provides an opportunity to emphasize the talents of Bruin Harmony's solo artist, fourth-year neuroscience student Lucas Cabantac, but also shows the rest of the group's musical inclinations.
Compared to previous years' pop-inspired choreography and costuming, Zhao said the group will dawn a sleek, James Bond-inspired aesthetic as homage to a recent revival of its song choice by popular jazz artist Michael Bublé.
"In previous years it was very head-banging, butt-shaking fun," Zhao said. "This year, it's a lot more about this stoic intensity."
To prepare for the performance, Zhao said the group spent extensive time discussing what the song meant to each of them personally to avoid singing in an emotionless autopilot state.
"It's a song about freedom and being released from something that's been trapping you," Zhao said, "It comes from a place of darkness. It's a complex and emotionally driven song."