UCLA Nashaa wins first place at Bollywood America dance competition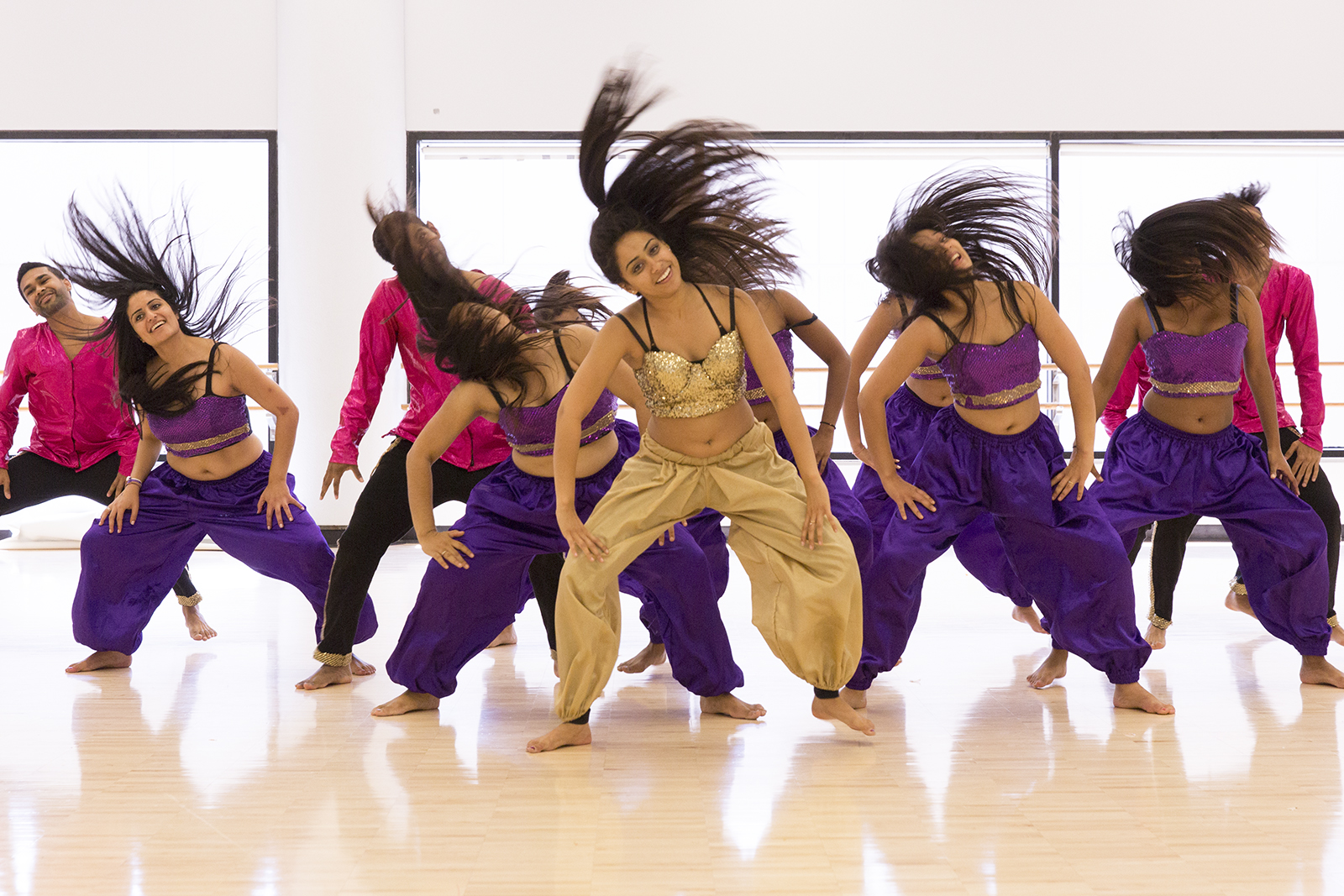 Bollywood-fusion dance team UCLA Naasha and its female and male leads won first place at Bollywood America in Phoenix, Ariz., on April 25. The team performed its routine "Jab We Met," based on a traditional Bollywood film. (Matt Cummings/Daily Bruin)
The past few years, co-captain Sunny Shah said UCLA Nashaa – the Bollywood-fusion dance team – seemed to be having a dry spell.
After winning second place at Bollywood America in 2010, the team hadn't placed at the national competition for three years. However, after placing first at Bollywood Berkeley in February – their bid to this year's national competition – the team as well as its female and male leads won first place for the first time in Nashaa's history on April 25 in Phoenix, Ariz.
"It was one of the best feelings ever," said Shah, a fourth-year neuroscience student.
In October, Nashaa's four co-captains – Shah, Vinit Parikh, Mutahhar Sajjad and Mallika Gargeya – said they sat down to figure out their vision for this season.
"I think the team saw that the four of us really had control of what we were doing this year," said Sajjad, a third-year mathematics and economics student. "They trusted us."
Traditionally accepting only a few first-year members, Sajjad said in the past fall's recruitment, the captains accepted 10 – half of their 20-member team.
Sajjad said with such a young team, the captains were able to mold the group for a fresh start.
"They really had to start from the bottom. In the beginning, it was kind of tough," said Sruthi Reddy, a first-year biology student and Nashaa member.
Fellow first-year biology student and Nashaa member Neil Parikh said the 10 first-year members were able to find a family immediately in one another and Nashaa.
"We basically grew together," Parikh said.
Choreographed by all four captains, this year's routine was called "Jab We Met" with Shah as the male lead and Gargeya, a third-year linguistics and computer science and dance student, as the female lead.
Gargeya said being a captain was a more rewarding experience than she had expected, especially seeing a product of her own work on stage.
"When you're able to choreograph to your strengths and the strengths of your team, it's a better process," Gargeya said.
Sajjad said the dance essentially portrayed a traditional Bollywood film's storyline in eight minutes. In "Jab We Met," the two leads bump into one another on a train. Although engaged, the girl realizes her fiancé is a gold digger before ending up in the arms of the stranger she met.
"This year, a lot of teams were trying to get really serious with storylines about moral or social issues, but we decided to stay with a storyline that was really cheesy and play to our strengths," Sajjad said. "I think that's why we won."
At the beginning of the season, Sajjad said the captains' main goals were coming to rehearsal prepared, placing first at either Bollywood New York or Bollywood Berkeley to receive a bid and hopefully go on to place at nationals.
"Before we went on, we told everyone to just honestly have fun," Sajjad said. "We thought it wasn't our best and then they ended up saying our name. It was crazy."
After months of five hour-long practices, six days a week, the team said the feeling of sharing the stage with each other at nationals was indescribable.
"It's bittersweet," Reddy said. "I'm so proud of my team and of my captains, but how can we live up to this in future years?"