Album Review: 'Wilder Mind'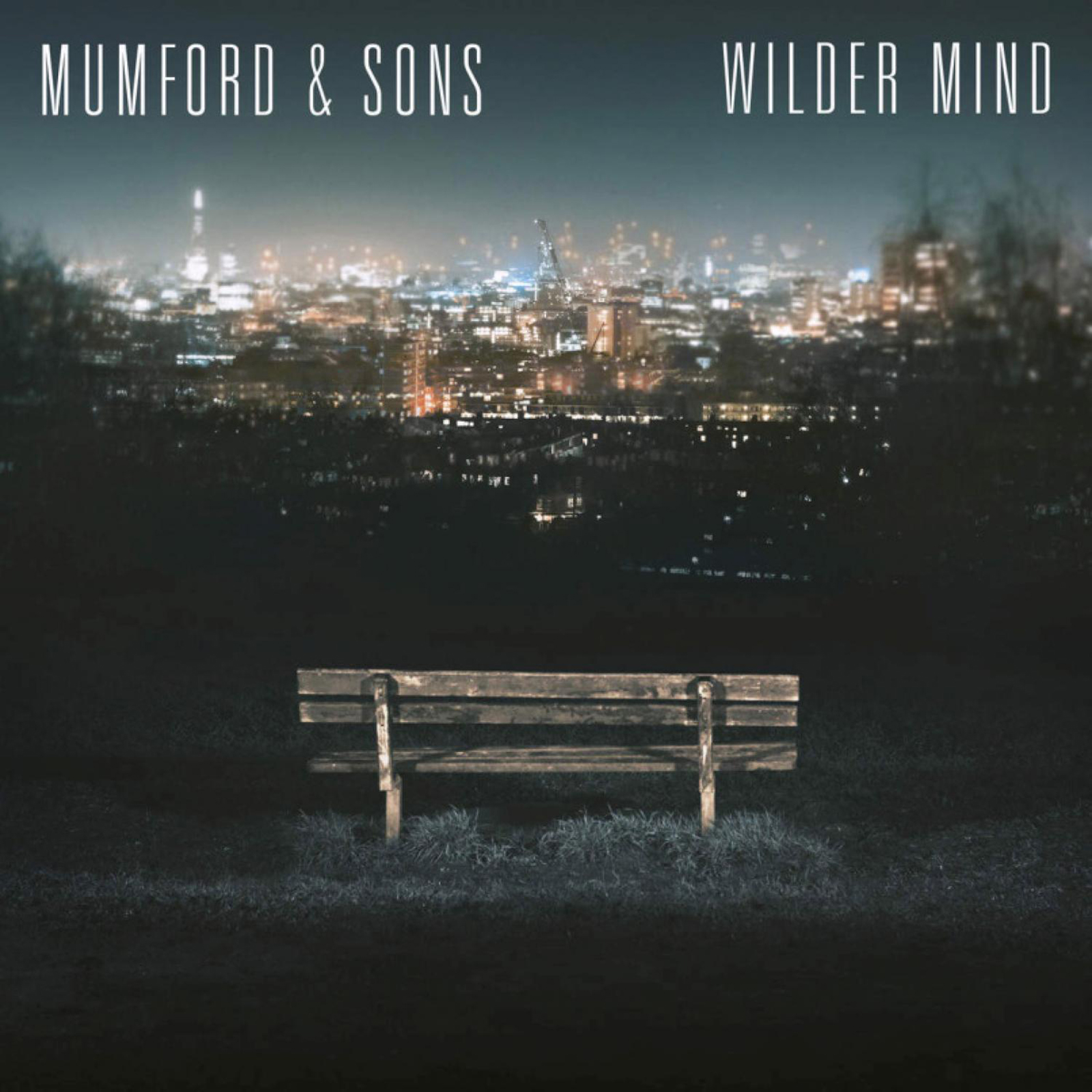 "Wilder Mind" Mumford and Sons Island Records
Mumford and Sons have ditched the banjos.
It's a bold move and a drastic departure from its former sound, a transition that may be polarizing to the band's devoted fans. Mumford and Sons' third studio album, "Wilder Minds," is the British band's attempt at artistic growth, replacing its Americana-inspired mask with an attempt to find its own sound.
The band's new direction is reminiscent of stadium rock bands, like Kings of Leon or Thirty Seconds to Mars, with catchy riffs like the chorus in album opener "Tompkins Square Park" and characteristically strong lyrics. Once the band allows itself to relax its staunch, obvious attempt to depart from its previous works, Mumford and Sons returns to its comfort zone – just without the banjos.
Mumford and Sons has always featured subtle-yet-poetic religious allusions within its music, an aspect of its sound that has not been left in the dust with other remnants of its folksy past. Lead singer Marcus Mumford sings in "Snake Eyes," "And the shake, the lonely itch/ That courses down my spine/ To leave a love divine." As in previous albums, the listener is left wondering whether this song is about a lover or a spiritual awakening. However, blatant religious iconography like "Awake My Soul" off of the band's 2009 debut "Sigh No More" can't be found on the most recent album.
Regardless of the positives in its new sound, one is left wondering why the band decided to transition so abruptly. Mumford and Sons would be entirely unrecognizable if not for Mumford's distinctive, smooth vocals. Despite this drastic change, not all of the weaknesses from the band's past albums were remedied by its obvious struggle for musical evolution.
Many of Mumford and Sons' past albums feature songs that blend together, lacking their own distinct tone. Before, it was easy to blame this on the its overuse of the banjo, the band's signature instrument. But even now, songs like "Tompkins Square Park," "Believe" and the titular track "Wilder Mind" blend together, showing that Mumford and Sons still has a long way to go in its musical journey.
It would have been easier to accept the members' new musical direction if they hadn't spent most of this past year bashing everything about their beloved former aesthetic from their name to their sound. Giving up their Americana influences was a risk, and could've been done more subtly, like Taylor Swift's steady, calculated transition into pop music.
Still, the album, when listened to independent of ideas of what Mumford and Sons was and should be, is pretty good. There's potential in the band's technical proficiency and in lyrics like those found in the titular track. Mumford sings "In the place that's safe from harm/ I had been blessed with a wilder mind/ … But I thought we believed in an endless love" on the track "Wilder Mind." These are strong lyrics that succeed where most artists fail, and they will be the band's redemption if "Wilder Minds" is poorly received.
Songs like "Broad-Shouldered Beasts" could fit in the band's sophomore album "Babel," while others like "The Wolf," an upbeat, guitar-heavy song, are strategically placed at the beginning of the album as if to scream at the audience about how it's changed. But the middle of the album features the mellow, toned-down power ballad "Cold Arms," one of the few tracks that will give Mumford and Sons' fans hope for the future. Instead of sounding like Coldplay impersonators or a Kings of Leon cover band, "Cold Arms" has its own personality, with its stripped-down instrumentation allowing Mumford's writing and singing abilities to shine through, almost like a twangy Bon Iver.
"Wilder Minds" is Mumford and Sons trading one imitation for another. Just because its members are no longer in suspenders and folkin' around doesn't mean that they're not wearing a new costume. Hopefully the next time Mumford and Sons rebrands itself, it will have finally found its own sound and will live up to its strong musical and lyrical talents.
– Kristy Pirone