Web series trend ignites new possibilities for filmmakers, students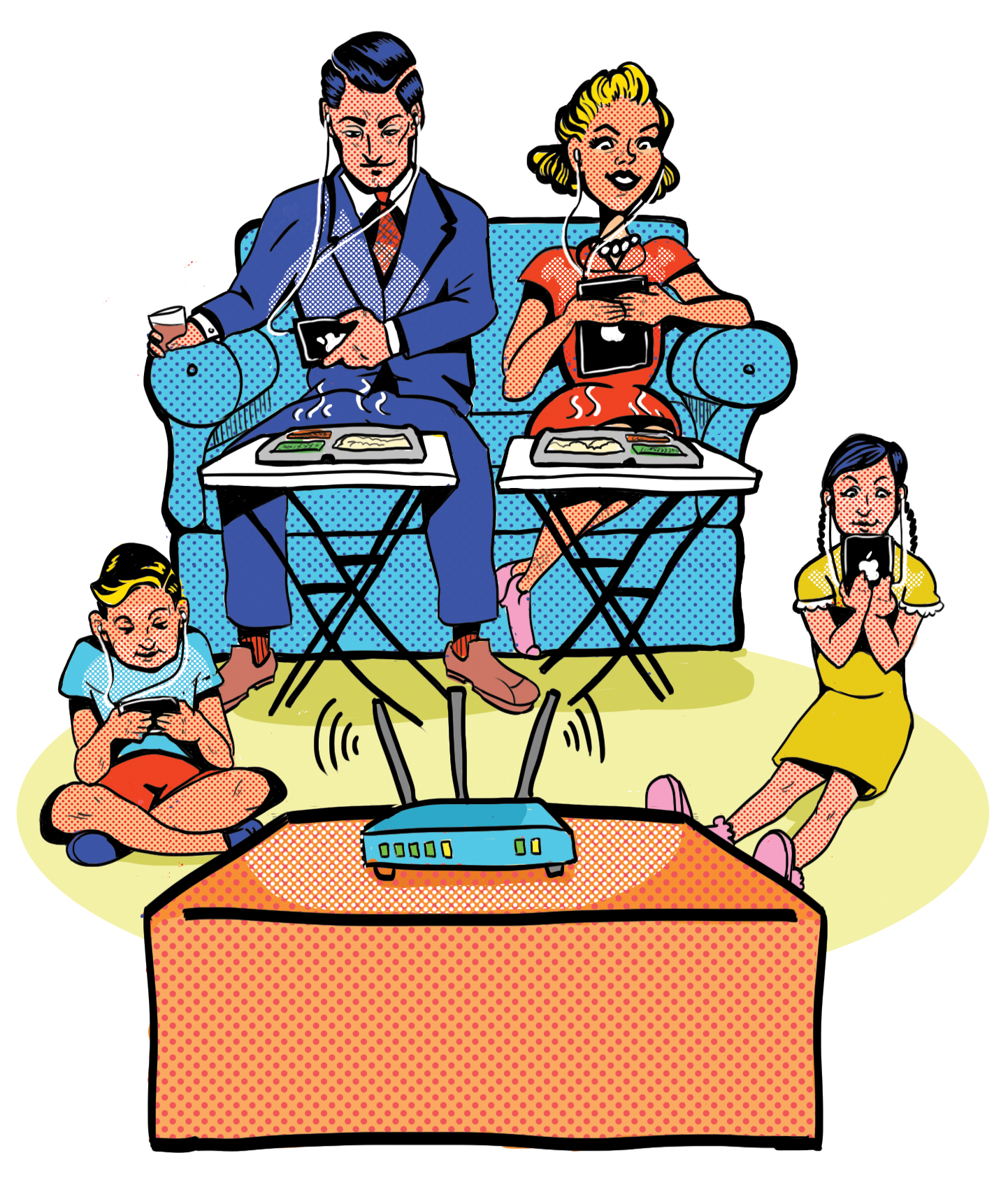 (Madeleine Isaacs/Daily Bruin senior staff)
He was the oldest person at the YouTube Web series workshop by at least 30 years. He said he only understood one in four words used, and he said it was thrilling.
Although UCLA alumnus Sam Ingraffia worked in the film and television industry for more than 35 years, the realm of Web series production was uncharted territory.
In the 10 years since YouTube's inception, the Google-owned video-sharing site has amassed more than 1 billion users, with more than 300 hours of new video content uploaded every minute. While the medium is a forum for posting rant videos, embarrassing moments and song covers, it also lends itself to filmmakers creating original content.
School of Theater, Film and Television professor Tom Nunan, the founder of Bull's Eye Entertainment as well as the former president of United Paramount Network and NBC Studios, said Web series are a low-risk way to put out content and are a rising trend, particularly among students.
"You can produce relatively good content for very little money," Nunan said. "It's having a tremendous positive effect on students. It's keeping the lazy artist accountable because they can no longer say 'I can't afford it.'"
Ingraffia, a more experienced filmmaker compared to most of Nunan's students, stumbled into the world of Web series two years ago when a friend asked him to act in a Web series called "Mr. Kill."
"My friend asked me to be in his Web series, and I had no clue what it meant," Ingraffia said. "We shot four episodes and they got almost 800,000 views. … A light bulb went off and I thought, 'We've got something here.'"
After "Mr. Kill," Ingraffia went out to Albuquerque, N.M., to shoot his own series "Shoot to Kill." The noir-style production consists of seven episodes, each about five minutes long, featuring a documentary filmmaker's interviews with a serial killer. Ingraffia said after shooting, he enrolled in the YouTube workshop to learn about the industry.
"It was a rude awakening. Storytelling on the Internet is way different than it is in TV, and you have about seven seconds to grab the viewer's attention," Ingraffia said. "But no matter how bizarre your story is, there's an audience for it on the Internet."
UCLA alumnus and independent filmmaker Tom Huang is also navigating the online world with his series "Unusual Targets." Huang's episodes are longer, about 12 minutes each, and his first season has nine episodes. It tells the story of a hit man for the supernatural beings hiding in Los Angeles.
In addition to producing the Web series, he also makes commentary videos and does crowdfunding campaigns. Huang said the medium is interactive with the fan base, allowing filmmakers to receive direct comments and observe viewer behavior.
"You can see at what time people stop watching the video, so it's interesting as a filmmaker to see what things work and what things don't," Huang said.
Huang said since there are no overhead network executives regulating content, Web series can use more sexuality, violence and taboo subjects than seen on network television. He said he uses this freedom to cast.
"I try to really exercise those diverse casting choices in my work," Huang said. "It takes place in … Chinatown and the main character is an Asian American hit man killing werewolves."
While the artistic freedom of Web series is a haven for many filmmakers, fourth-year film, television and digital media student Nerris Nassiri said he is less optimistic about the lack of filters in the production of Web series.
"I think Web series provide a great opportunity for students to practice filmmaking that they wouldn't have otherwise had," Nassiri said. "But I also believe the increased competition leads to a decline in the overall quality of the Web series industry."
Nunan said while streaming is definitely on the rise, he doesn't see the market for television and feature-length films declining. He said he sees the Web series culture stimulating change within film and television rather than reducing viewer attention span.
"The reason Web content has to catch viewer's attention so quickly is because there is so much bad Web content," Nunan said. "You have to show the viewer they're in good hands."
While Web series may not necessarily be the future of the entertainment industry, the medium provides a number of possibilities for both veteran filmmakers as well as film students.
"For people my age, it's exciting. It's like the Wild West," Ingraffia said. "It's as wide open as any idea you can imagine and how much energy … you're willing to put into it."