Movie Review: 'The Age of Adaline'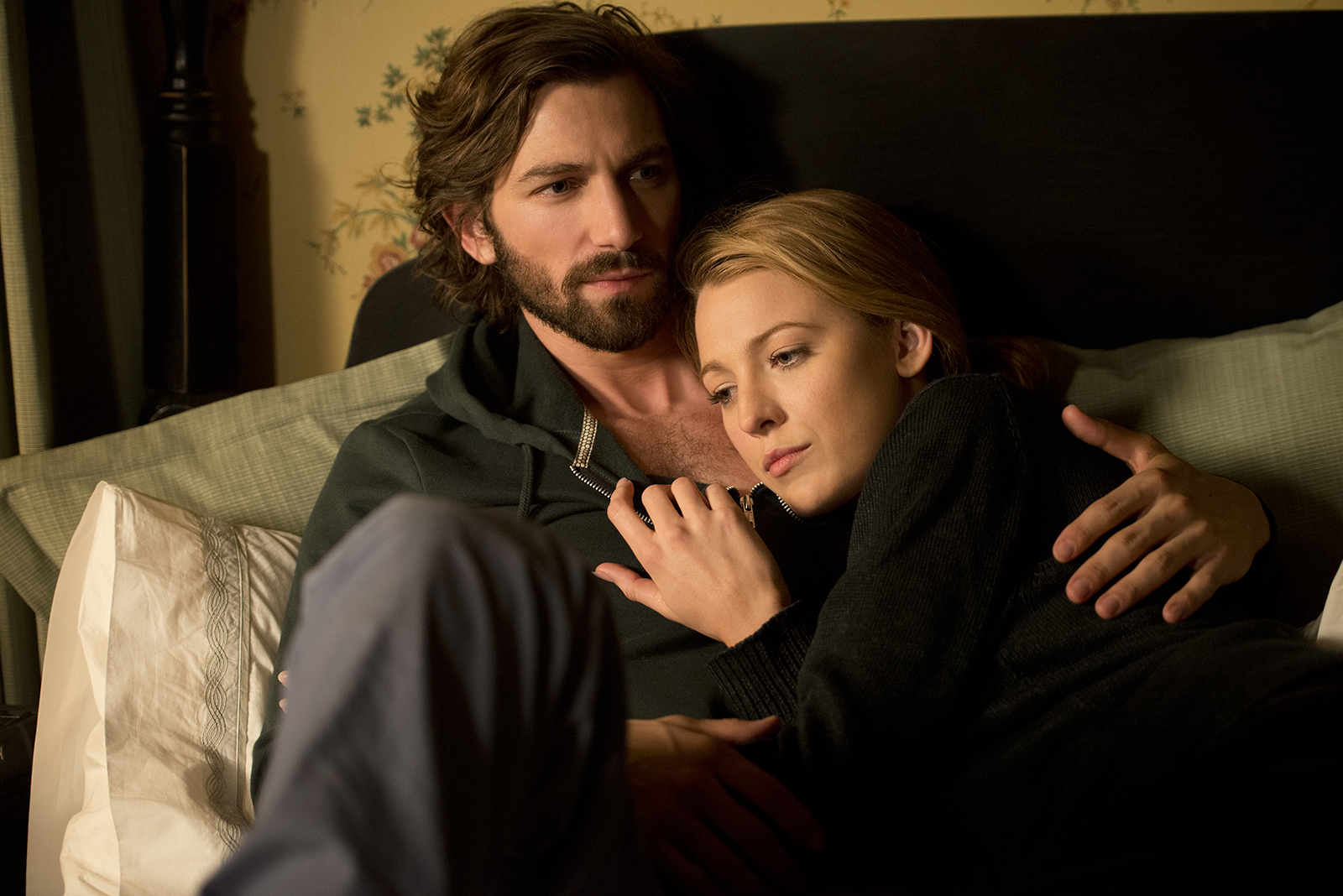 "The Age of Adaline" Directed by Lee Toland Krieger Lionsgate
The moment the thunderbolt strikes her car, Adaline Bowman stops aging. Snowflakes swirl in the air, setting the stage for a magical and romantic tale, where nothing is the same again.
Set in San Francisco, "The Age of Adaline" follows the fashionable Adaline Bowman (Blake Lively) who was born near the turn of the 20th century. Like the women of her time, she marries at an early age, to a handsome engineer. A terrible tragedy takes away her husband's life and she becomes a widow, leaving her daughter, Flemming (Ellen Burstyn) as her only source of company. On a late night while she is driving to her daughter's home, snow falls from the sky and blurs her driving view. Before she realizes, she drives into the ocean and coldness takes over her body. A thunderbolt strikes her car and miraculously saves her and stops her from growing old. Henceforth, she lives a reclusive life until she meets Ellis Jones (Michiel Huisman), a young entrepreneur, more than half a century later, and a love story unravels.
This film reaches out to viewers' hearts, illuminating topics such as eternal youth and loss that are deeper than those seen in typical romance stories. Without the natural process of aging, Adaline lives a life of fear and unrest. She fears persecution from federal agents, who want to use her as a specimen for experiments. She is forced to leave her daughter, adopt a new identity every decade and move to a new place only to cycle back again. Worst of all, she cannot commit herself to a serious relationship, knowing that it cannot last.
The film portrays these topics with subtlety, through Adaline's routine life and facial expressions, as opposed to explicitly showing her pessimistic view of love. This gentle approach draws viewers into Adaline's world, allowing them to empathize with the character. The flow of the film is very soothing: It does not follow chronological order, but provides smooth transitions in between time periods, and it uses historical footage and flashbacks to bring back stories from an earlier time. Historical footage is used when Adaline was born. When William Jones (Harrison Ford), Ellis' father, looks out of the window, flashbacks show his memory of the first time he met Adaline.
The costume design is simply stunning. The dresses Adaline wears are contemporary but with a retro feel to them. She wears the same black column dress twice, on New Year's Eve in both the 1940s and the present year. When she goes on a date with Ellis, she wears a lovely Bohemian jacket from 1920s, matched with a sweater from 1960s and a modern-day dress. Her fashion style portrays the time periods she lives through beautifully.
Another important feature of the film is history. Not only does the film cover Adaline's personal history, but it also provides a bigger picture. The film incorporates the devastating San Francisco earthquake, the glamorous Jazz Age and the 21st century. The historical footage helps viewers relate to the time period when each stage of Adaline's life takes place.
Lively has a charisma that transcends time throughout the film, and she exudes an aura of confidence and elegance. She carries herself with such poise that she goes back in time with perfect ease. Lively is very careful with presenting period elements as she uses different accents for each time period. She brings Adaline to life as a woman with wisdom that comes from a life lived fully.
Huisman, who also stars in "Games of Thrones" as Daario Naharis, lacks the charm that would seem crucial for the man who sweeps Adaline off her feet. Although Huisman has a genuine sense of humility that makes his character believable, he fails to deliver Ellis' old sensibility – his knowledge and passion for history – which should be the connection between him and Adaline. He is also outshone by Anthony Ingruber, who plays young William, with a trademark smile that is much more impressive than Huisman's acting.
Overall, "The Age of Adaline" is an engaging romance with period elements, eternal youth and, although technically a fantasy, a realistic portrayal of true love.
– Coco Wang