Wild Up ensemble to host concert, feature top student composition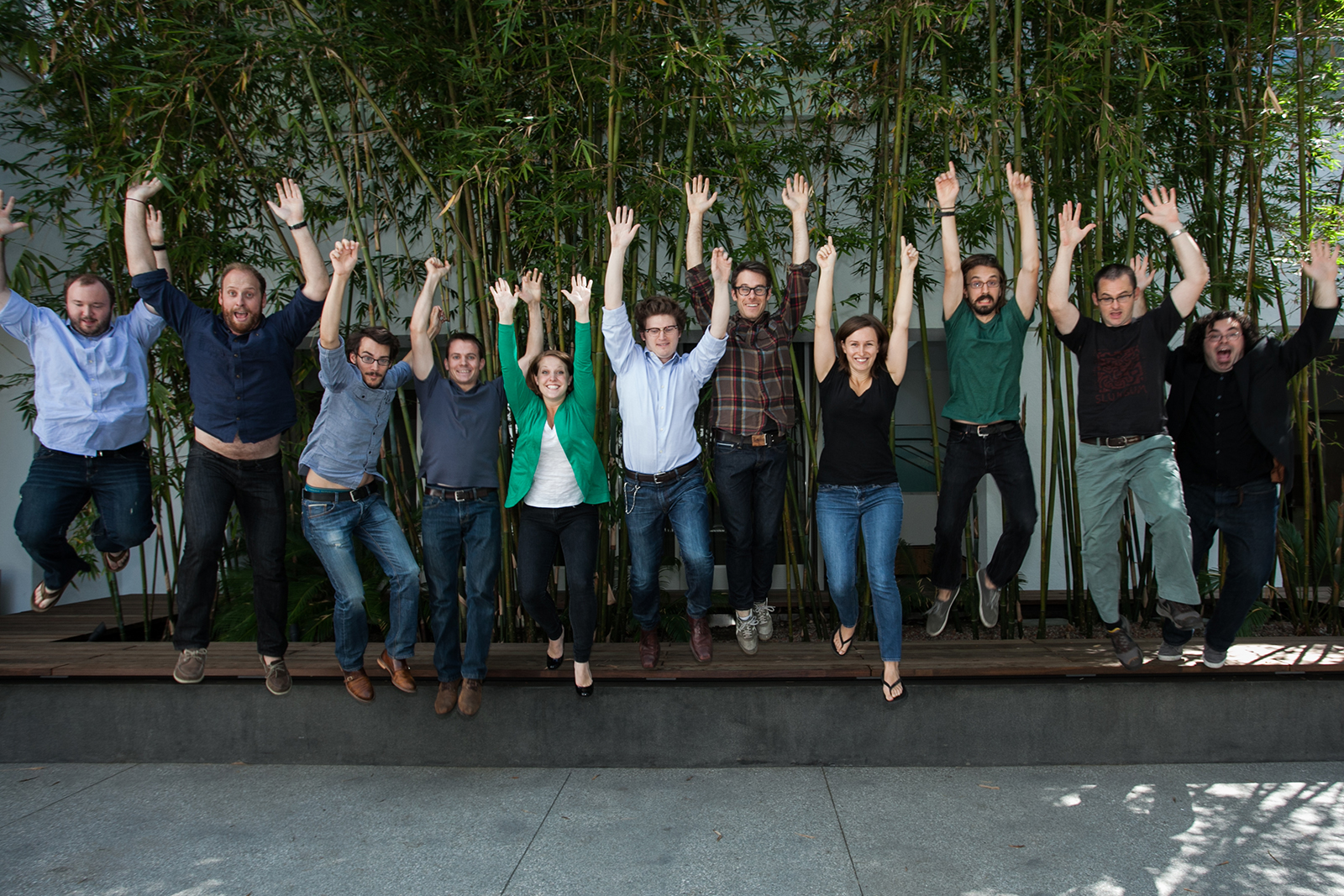 Experimental music ensemble wild Up is composed of many classically-trained musicians from different backgrounds and is interested in exploring the future of classical music in the 21st century. (Courtesy of Christopher Rountree)
April 22, 2015 12:00 a.m.
Christopher Rountree said the experimental music ensemble, wild Up, took its name from an e.e. cummings poem.
Rountree said the ensemble members made two lists of possibilities when deciding what to name their burgeoning group in 2010. He said one was filled with literal names, like Los Angeles New Music Ensemble, and the other was entirely visceral.
"(The second list) was all things about the way we wanted it to feel, and a lot of them were from poems," Rountree said, wild Up's founder, conductor and creative director. "Basically, we couldn't call the thing 'Unabashed Joymaking,' so this will have to do."
The ensemble will be hosting two free events at UCLA, an open reading of UCLA student compositions on Wednesday and a concert on Sunday, funded by the UCLA Music Library and the Hugo Davise Fund for Contemporary Music.
During the concert, titled "Filigree," one of the student compositions read on Wednesday will be selected and premiered as the winner of the first UCLA Hugo Davise Composition Competition.
Wild Up is a 5-year-old experimental music ensemble composed of about 25 different classically-trained musicians from different backgrounds. Rountree said the ensemble is interested in exploring the future of classical music in the 21st century.
"A lot of our concerts feel a lot like episodes of 'Radiolab' or episodes of 'This American Life,' so very often there's a narrative and a central topic," Rountree said.
Rountree said the Sunday concert is an exploration of new kinds of complexity in music encompassing new music from Stanford, Paris, church music and Whitney Houston covers. For the Wednesday competition, Rountree said the readings will look a lot like a working rehearsal, with the composers onstage receiving feedback and hearing parts of their compositions played by the ensemble.
Rountree said wild Up was brought to UCLA by David Gilbert, UCLA's music collections librarian, who brings in one contemporary music ensemble annually to do a project. Rountree said Gilbert had seen wild Up perform and decided to bring the ensemble in, and also to start a new competition called the Hugo Davise Composition Competition. The competition and the work of these young student composers is a new addition to the residency this year.
Howard Chen, a graduate student in composition, submitted a piece inspired by his recovery from a hand injury his senior year of undergraduate studies.
"Senior year was a strange year for me because I had come back to school from the summer with a hand injury, and I wasn't really able to play piano as well as I used to. I was in the process of recovery," Chen said. "I remember I was playing really well … and then suddenly this thing happens and I was kind of sent back to level zero."
Chen said the piece, titled "Torchata," features a piano soloist with the orchestra as the movement in the concerto. "Torchata" is a neoclassical take on minimalism, where there are minimalist ideas in the piece that are transformed to get a progression of the narrative.
The narrative follows the piano soloist in a journey toward virtuosity as he slowly masters his piece and joins the orchestra as his piece becomes more rhythmically interesting.
"The (pianist) eventually (being) able to play and being able to master his instrument is kind of like something that I was doing, because the whole year felt like I was slowly getting back to what I was able to before in terms of playing the instrument," Chen said.
Graduate composition student and finalist Michel Klein's entry for the composition, "Ga'aguim" is based on a Chasidic folk song of the same name. Klein said he has always had an affinity for the original melody, which centers on spiritual yearning. Klein said the genre combines elements of Jewish music with contemporary concert music and that the piece centers on the idea of longing.
"I hope that what my piece accomplishes, what I hope with all of my pieces, is for it to reach out to the audience and move them in any way that they see fit," Klein said. "If I can move somebody in a certain way and make them feel meaningful emotion from this piece, I'll feel like I've done a really good job."
Wednesday will mark the first readings done by wild Up, but Rountree said the ensemble will do many more readings over the next two years. An important aspect of Wednesday's readings for UCLA's students is an educational glimpse into the professional arena. Rountree said a large part of wild Up's mission is to explore what the future of classical music will be, and he said that a huge part of that is working with young composers.
"We all see ourselves (in these students). We are young composers," Rountree said. "These are like our people. This is like our tribe."