Album Review: 'Kindred'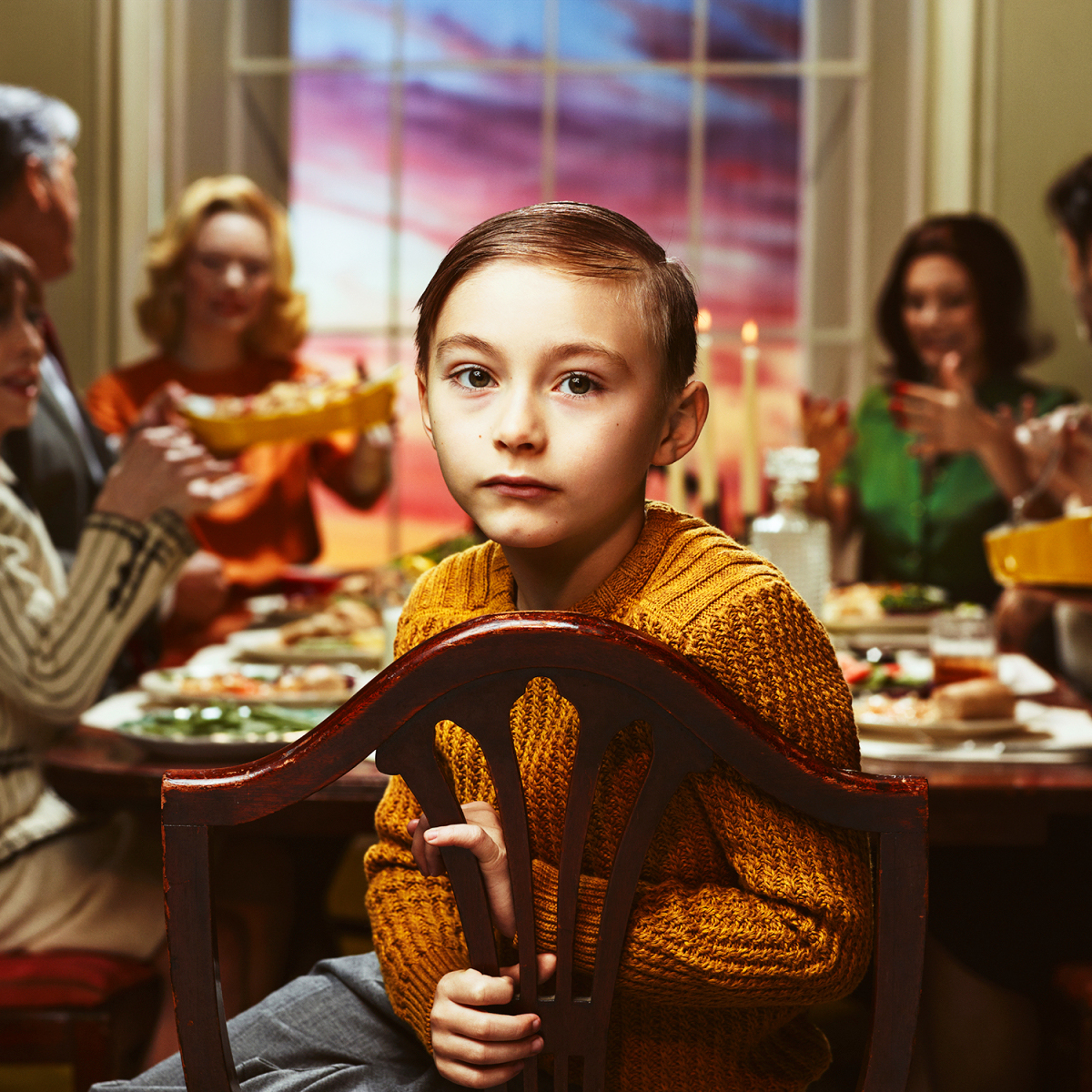 "Kindred" Passion Pit Columbia Records
April 20, 2015 12:14 a.m.
Passion Pit's lyrics are always surprising.
"So I'm guarding all my history, no it won't come up again/ I wanna be alone," Michael Angelakos sings in "Five Foot Ten (I)" from the synthpop band's new album, "Kindred."
These are the kinds of lyrics that make people think. They reflect a thoughtful soul in their author, Angelakos. They don't immediately bring to mind images of wild parties or good times, and they don't strike the listener as particularly uplifting.
Yet somehow, on first and second listen, tracks like "Five Foot Ten (I)" sound like polished, catchy pop songs perfect for a dance floor or an Instagram Flipagram collage.
It's in this contrast between Angelakos' lyrics and the glimmering world painted in his music where Passion Pit becomes such an interesting band, possessing a characteristic that "Kindred" shares with the band's former works.
"Kindred" marks Passion Pit's third studio album, following its successful 2012 album "Gossamer." "Gossamer" brought the synth-heavy group into the mainstream with the hit single "Take a Walk," a song whose lighthearted tune and depressing narrative reflect the group's dichotic creative direction.
"Kindred" could find success in television and advertising features with the cinematic, anthemic qualities typical of the band's music. But it struggles to live up to high expectations following Passion Pit's strong, defining earlier albums.
That's not to say that "Kindred" is devoid of the spirit that propelled its predecessors into their own category of pop music. Catchy tunes abound in "Kindred," from the soaring hook in "All I Want" to the opening riff in "Five Foot Ten (I)." Passion Pit shows it can still provide its brand of high-pitched, sparkling indietronica better than anyone else could. Album opener "Lifted Up (1985)" may be one of Passion Pit's most beloved tracks because of its infectious, energetic chorus, and "Where the Sky Hangs" follows the evolution of the group's slow-burn tracks that was highlighted in its 2012 single "Constant Conversations."
Unfortunately, it's in the album's pseudo-ballads that "Kindred" falls short. Passion Pit has proved that it is capable of providing addictive slow tracks with "Where the Sky Hangs" and "Constant Conversations," but songs like "Dancing on Graves" from "Kindred" only disappoint as they lack the creativity and personality of Passion Pit's better songs.
Even the stronger slow tracks like "Looks like Rain" manage to bog down the album, leaving "Kindred" seemingly devoid of Passion Pit's typical spirit despite solids songs such as "Until We Can't (Let's Go)" and "Whole Life Story."
Angelakos' vocals drift from more of an instrumental asset than a vehicle for ideas, electronically produced to fit perfectly with Passion Pit's synthetic pop, to being clearly featured. Occasionally, this clarity happens with lyrics that could have stood to be buried like, "My brother taught me how to swim/ We treaded water underneath the ocean's skin," the prolonged, overly-literal opening line to the underwhelming "My Brother Taught Me How to Swim."
It's not that Angelakos has lost his ability to write compelling lyrics, but at times there's a surprising lack of nuance that overshadows the wonderful compositions of his songs. These questionable lyrics also highlight the intermittent weaknesses in Angelakos' vocals, an aspect of the band that often works hand-in-hand beautifully with its musical aesthetic, especially in his higher octaves.
Already, the tracks in "Kindred" have seemed to get better with time, allowing the same fondness fostered by Passion Pit's former tracks to sneak beneath doubts about the artistic evolution of the band. The band still provides a valuable service by showing that pop music doesn't need to be vapid to be fun. Maybe in two months, minds will change and the album's heights will have proven to just be buried deeper than previous albums. Or maybe Passion Pit peaked in 2012. Only time will tell.
– Kristy Pirone, A&E contributor