Second Take: Smaller bands at Coachella showcase diverse music scenes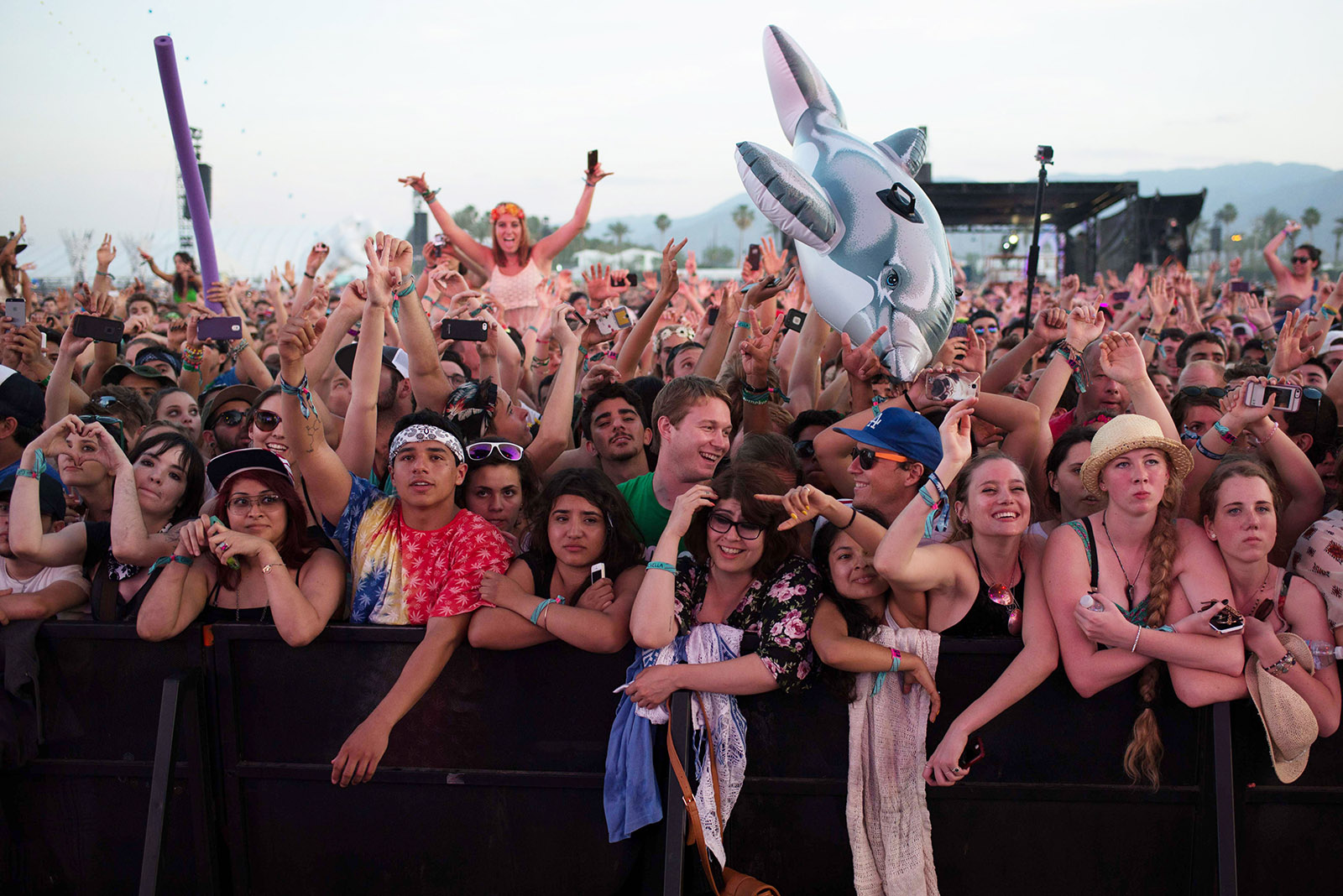 Weekend 1 of Coachella Valley Music and Arts Festival took place in Indio from April 10 to 12, featuring headliners Drake, AC/DC and Jack White. Weekend 2 will commence on Friday featuring the same lineup. (Daily Bruin file photo)
It seems like this year's Coachella headlines have been dominated by Madonna-gate, Justin Bieber's inability to get into the VIP area and Tyler, the Creator calling out Kendall Jenner. There were still, however, plenty of "wow" moments related to the music.
Weekend 2 begins Friday. Looking past the celebrity sightings, the guest appearances and the overpriced beer-garden lies plenty more to explore, listen to and see. Check out the "Corporate Headquarters" art installation and the pop-up record store that will have special releases for Record Day next week. Most importantly, explore the finer print on the lineup graphic and support the smaller bands. Condensing a weekend's worth of music is always a tall task, which was made even harder with 2015's strong undercard. In Weekend 1, many of the names in tiny print performed the shows of their careers. Below are four that may have flown slightly under the radar.
Sylvan Esso
Playing in a packed Mojave Tent, Sylvan Esso's mid-afternoon set on Friday was infectious and rousing. The electro-pop duo, made up of vocalist Amelia Meath and producer Nick Sanborn, jumped up and down on stage despite the sweltering heat, coercing the audience into a dance party. Despite their minimalist setup – only Meath and Sanborn were on stage, with minimal visuals and pyrotechnics – they were able to captivate the audience through the symbiosis between producer and singer.
Eschewing the high-production of acts later on in the day, Sylvan Esso's primary strength was the duo's chemistry. For example, during "Hey Mami," Meath's soft vocals were initially given a priority. Sanborn laid down lush instrumentals, looped her voice and introduced the beat. Eventually the song built up to a pinnacle, culminating in a fascinating electronic breakdown that had everyone – starting with Sanborn and Meath – wildly dancing.
Todd Terje and the Olsens
Todd Terje and the Olsens' set was one that I was most excited for ever since the lineup had been announced. Norwegian producer Todd Terje's debut album "It's Album Time," was one of my favorites of 2014. That he had been billed with "the Olsens" was a huge coup for Coachella since he rarely tours with a live band. His music lies somewhere between '80s disco and a Caribbean beach party, and the added element of a live band made this one of the most anticipated sets of the weekend.
Terje did not disappoint. Going through many of his hits from "It's Album Time," Terje even brought out Bryan Ferry for a rendition of "Johnny And Mary." The true standouts were "Delorean Dynamite" and "Svensk Sas" – the latter of which had Terje beatboxing.
Jungle
Along with Todd Terje and the Olsens, Jungle's set was another personal favorite of mine. I came into the show with expectation of having a good time, but even this expectation was blown away. The band sounded like a mixture of groovy, funky, psychedelic soul music, as if it were the '70s again. The British band played the hits from their Mercury-prize nominated debut album, including standouts "Busy Earnin'," "Drops" and "Time," with impromptu jam sessions in between songs. The camaraderie and interplay between the band members translated incredibly well in a live setting, and their genuine excitement at playing to a packed crowd at Coachella was a truly heartwarming moment.
The Do LaB
At any point during the weekend, when I was hot, tired or didn't have any specific plans of seeing a performer, I would head to the Do LaB. I believe that everyone I saw at the Do LaB, from Coyote Kisses – who I had never heard of – to Bonobo's surprise DJ set, was fun and high energy. A separate stage curated with its own lineup, the Do LaB specializes in promoting lesser-known DJs playing niche, energetic electronic music. During the day, it is a welcome respite from the heat of the main festival since it is tucked away in a shaded corner. People armed with water guns spray you down, beach balls are thrown into the crowd and there is a treehouse in the back, allowing people an elevated view of the stage. The high production of the Do LaB makes it an art piece as much as a stage, and it is a good place to get lost for 20 to 30 minutes, or even a couple of hours, if you feel like dancing and recovering in the shade.
– Ishan Rampuria