UCLA Film and Television Archive screens Hou Hsiao-Hsien's movies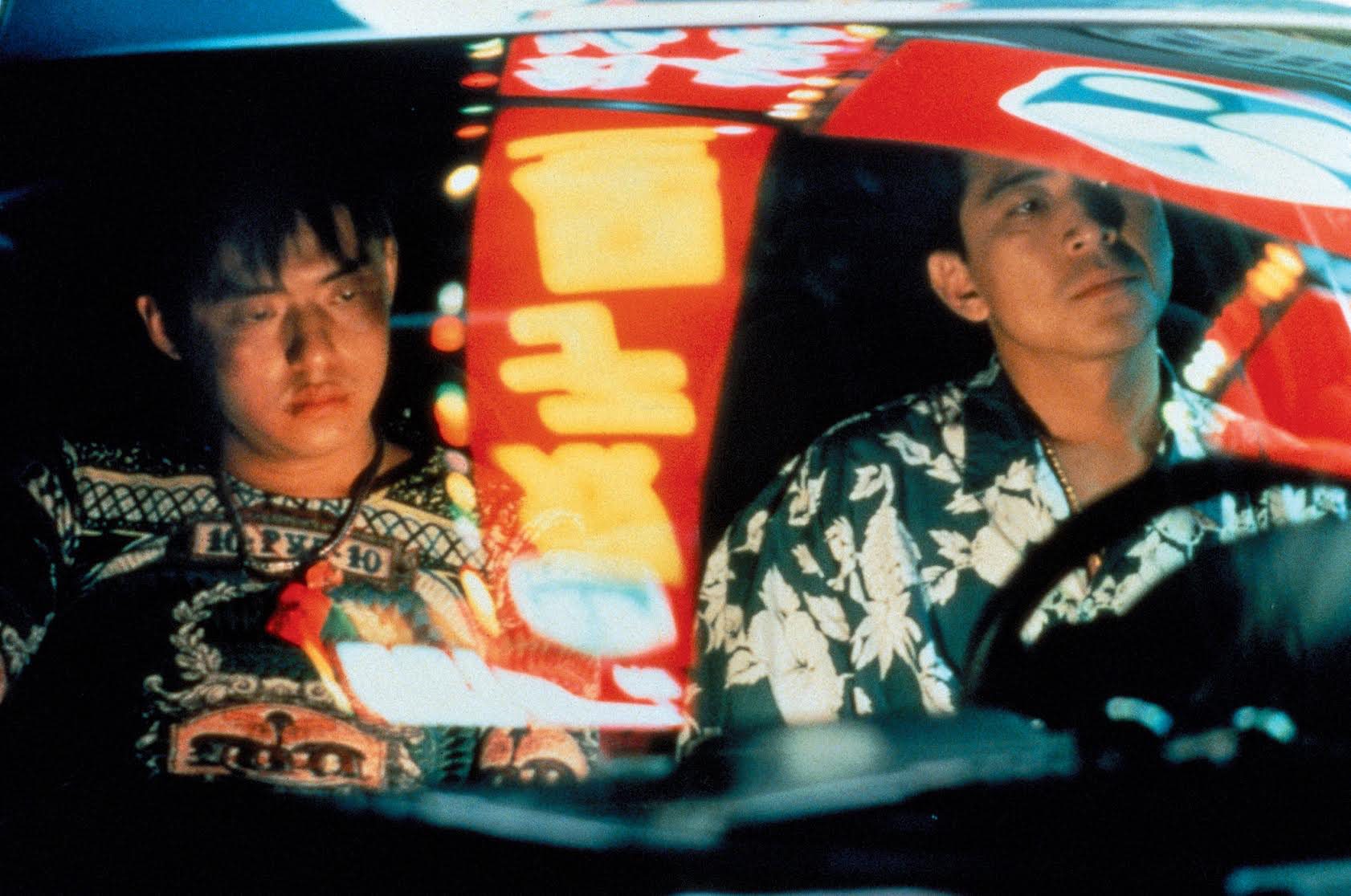 The UCLA Film and Television Archive will feature Taiwanese director Hou Hsiao-Hsien's films in a series called "Also Like Life: The Films of Hou Hsiao-Hsien." The series will be shown in movie theaters across Los Angeles including the Billy Wilder Theater from Friday to June 20. (UCLA Film and Television Archive)
Also Like Life: The Films of Hou Hsiao-hsien Friday, 7:30 p.m. Billy Wilder Theater $10
Among the cognoscenti of the international film festival circuit, Taiwanese director Hou Hsiao-Hsien is a household name. From his signature long takes to minute attention to detail, Hou's techniques seem to have garnered him admirers and imitators across world cinema.
Continuing its 50th anniversary celebration, the UCLA Film and Television Archive will showcase a retrospective of Hou's work with screenings of his films across Los Angeles, 16 of which will be held at the Billy Wilder Theater from Friday through June 20. The series, titled "Also Like Life: The Films of Hou Hsiao-Hsien," begins with one of his earliest directorial outings "Son's Big Doll" and concludes with his 1995 historical epic "Good Men, Good Women."

Richard Suchenski, director of the Center for Moving Image Arts at Bard College, organized the exhibition in collaboration with the Taiwan Film Institute and the Ministry of Culture of the Republic of China (Taiwan). Suchenski said that for him, Hou's contribution to Taiwanese cinema has had a profound effect on the medium of film as a whole.

"His sensuous, richly nuanced work is at the heart of everything that is vigorous and genuine in contemporary film culture," Suchenski said. "This made him an ideal subject for 'Also Like Life.'"

Hou was born in mainland China but his family was uprooted by the Chinese Civil War. They moved to Taiwan in 1948 when Hou was still very young and many of his films deal with both the turbulence of his own life and that of the Taiwanese people in general. Though most of his films engage the viewer with an underlying political commentary, Suchenski said Hou does so in such a careful manner that his works never fall under the banner of political manifestos or propaganda.

"When I first started watching Hou's films, I was struck above all by his prismatic treatment of Taiwanese history and the way in which he links that – formally and thematically – to questions of point of view," Suchenski said. "His sensitivity to character, location and geopolitical nuance has enabled him to explore very complex issues with a remarkable degree of perspicuity and deftness."

Hou began his career in the early 1980s directing romantic comedies such as "Cute Girl," which will be screening at the Billy Wilder Theater April 20. These films usually involved a simple boy from the country falling for a sophisticated city girl or vice versa. Yet according to Shannon Kelley, head of public programs at the UCLA Film and Television Archive, even in this more mainstream genre, Hou was always interested in eliciting something more.

"He is so often dealing in very minute interactions between people," Kelley said. "He illustrates daily life at a leisurely and elegant pace. He has a very quiet, languid style."

The film for which Hou is most renowned in Taiwan, according to UCLA professor of Asian languages and cultures Robert Chi, is the 1989 classic "A City of Sadness."

"Hou, of course, made 'A City of Sadness,' which is the single most important film in the history of Taiwanese cinema," Chi said.

Set in the 1940s during the White Terror, a period of 38 years in which Taiwan was under the oppressive martial law of the Kuomintang government that took over after the Japanese occupation, "A City of Sadness" depicts the tragic experiences of the Lin family. One by one, the family members are either imprisoned or murdered, leaving only the wife of the family's youngest brother to narrate the horrific events.

The impact of the film, Chi said, was to inform many Taiwanese that, contrary to the government's insistence, there was great value in interacting and developing friendships with their Japanese neighbors.

However, it is not only in Asia that Hou's films have been successful. His works have been nominated six times for the prestigious Palme d'Or award at the Cannes Film Festival, and "City of Sadness" was the first Taiwanese film ever to win the coveted Golden Lion award at the Venice Film Festival. In 2007, Hou directed "Flight of the Red Balloon," his first film made outside of Asia, which will be screened June 12. The film stars Academy Award winner Juliette Binoche – an indication of how appreciated and respected he has become in European cinema, Chi said.

Ultimately though, Kelley believes that it is Hou's directorial style which will linger with audiences most.

"I would equate (watching one of Hou's films for the first time) to eating a dish that you've never had before," Kelley said. "It offers an extreme and exquisite kind of pleasure that just requires you to open your eyes and drift."
Thorne was the prime director. He was previously the assistant A&E editor for the Theater | Film | Television beat.
Thorne was the prime director. He was previously the assistant A&E editor for the Theater | Film | Television beat.